Games
Danny Phantom, Rocko, And More Nickelodeon Favourites Join 'Smite' In New Crossover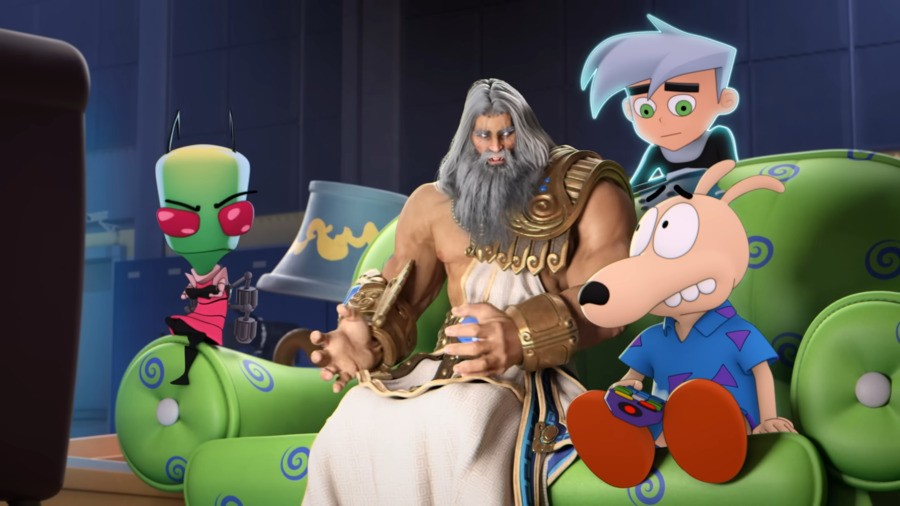 The Godly free-to-play MOBA Smite has just revealed its next crossover event coming later this month, and it might just be one of the most unexpected ones yet.
Nintendo Everything reports that coming this July to the MOBA are Nickelodeon favourites Rocko, Danny Phantom, Invader Zim, Jenny (or XJ9), and Powdered Toastman. That's right, Nickelodeon cartoons will be taking on the Gods to try and become Godlike themselves.
Each of these Nick stars will be taking on specific roles during the crossover. Rocko will be Danzaburou, Danny Phantom is Janus, Invader Zim shoots love as Cupid, Jenny will be Freya, and Powdered Toastman is the mighty Gilgamesh.
The hilarious intro trailer perfectly captures the spirit of each of the characters and — somehow — makes this crossover seem totally believable. As believable as ancient Gods are, at least! We're excited to see how this one pans out, and to see that Smite is still going and as popular as ever! Maybe Gods like nice, soft plush sofas?
Check out the trailer below to see what we mean. Go on. It's bound to get a chuckle out of you.
The collaboration drops later this month, so keep an eye out!
Do you still play Smite? Will you be checking out this crossover? Let us know!