Games
Golfing Roguelike 'Cursed To Golf' Aces An August Release On Switch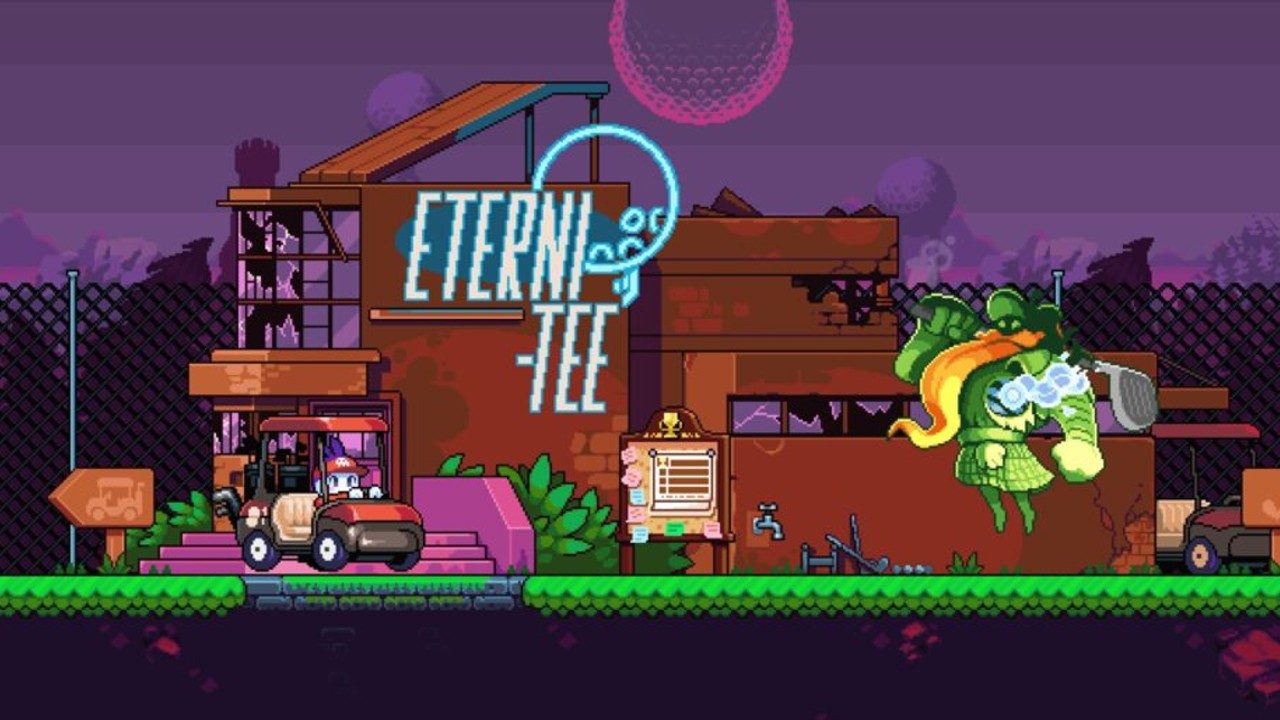 Quirky genre mash-up Cursed to Golf utterly charmed us when we first set our sites on the game. Now, publisher Thunderful Games has confirmed that the golfing roguelike will be hitting the Switch fairways on the 18th August.
Developed by Chuhai Labs, Cursed to Golf isn't out of bounds of its proposed summer release, and it brings a new twist on the ever-growing roguelike genre. We're not sure we are ready to golf with all of these creepy undead settings, but we'll give it our best shot!
In case you need a reminder, here's a summary of the spooky, silly game from Thunderful's press release:
In Cursed to Golf, you play as a would-be golf champion who tragically dies just as he's about to win a tournament. Instead of making it to heaven (or hell), you find yourself in Golf Purgatory. If you can golf your way through the ever-changing 18 hole course spread across four biomes (Purgatory, The Oasis, The Caverns and Hell), you'll be able to ascend back to life. Prepare for dungeon-like holes, often with multiple paths to the flag, littered with Grave Grabbers, deadly spikes, explosive TNT boxes and all manner of other traps and hazards.
Fear not, cursed golfer. For all the hazards that stand in your path, consider Chuhai Labs your friendly caddy, handing you a host of helpful tools to give you a chance of overcoming them. Shot Idols are a blessing from the golf god, awarding you extra shots for smashing through them, teleporters will take you closer to the flag, even TNT boxes can sometimes hide shortcuts, should you detonate them properly! On top of that, ACE CARDS offer you awesome single-use abilities that you could never use in real life. Rewind time with a Mulligan, freeze water with the Ice Ball, guide your ball to its target with the Rocket Ball, get out of sticky situations with a Portal and blast your ball into three with the Scattershot. These are just a few of the over 20 power-ups you'll have access to.

In between holes, you'll be able to drive around the map in your Golf Cart. You might discover some treasure chests, card packs, or come across a totally-not-shady-at-all guy who will meet you at forks in the road and help you choose a path to take. It's always a good idea to stop by the Eterni-Tee shop to buy card booster packs, switch up your outfit, or store a few special cards in your binder so they can survive in between runs.
Sounds like the most dangerous game of golf we'll ever play, but we suppose this is what you need to do to escape the underworld nowadays! Remember when it was easy and you just had to fight demons?
And look, if courts have ruled that "Chuhai Labs makes Legally The Best Games", who are we to judge!? (Its words, not ours!)
Cursed to Golf tees of on 18th August on the Switch eShop. Let us know if you'll be grabbing your iron clubs and heading for the undead fairways in the comments!