Guides
Best Open World Games on PS5
What are the best open world games on PS5? One of the most common ways a game is structured these days is with an open world setting, giving you the freedom to explore its map with no restraints. They're very popular and have been for years, the result being a tonne of large scale, free-roaming titles with lots to see and do.
Open world games can come in all shapes and sizes, whether it's an enormous, sprawling epic like Elden Ring or GTA 5, or a more condensed sandbox experience like Judgment. The common thread, however big the games are, is an immersive world to get lost in, usually with no loading screens, letting you soak in the sights and explore at your own pace.
Some of them take you to real-world locations, such as Assassin's Creed Valhalla's tour of ninth century England, while others will immerse you in fantastical landscapes — Skyrim, Immortals Fenyx Rising, and many others fill that role. Whatever your choice, the best open world games on PS5 offer unparalleled freedom to toy with your surroundings and just exist in these virtual spaces.
While we can talk up the benefits of an open world all day, you're on this page for a reason: you want to know which are the best PS5 has to offer. Fortunately, we have a list just below that ranks the best open world games on PS5. The best part is that this list is driven entirely by you, our readers. You can find your favourite PS5 open world games with the search bar below and rate them accordingly, and these ratings will directly influence the order of titles on display.
It's worth noting that a game will need at least 50 ratings before it pops up on this page. If there are any glaring holes in this list, it might just be that the game hasn't been rated enough times yet.
Best PS5 Games
Let's waste no more time: here are the best open world games on PS5, as rated and ranked by you.
20. Watch Dogs Legion (PS5)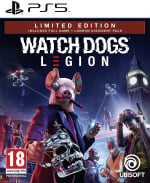 Publisher: Ubisoft / Developer: Ubisoft Montreal
Release Date:
12th Nov 2020 (USA)
/
12th Nov 2020 (UK/EU)
For the third entry in the Ubisoft series, Watch Dogs Legion takes the hacking action to near-future London. This time, the emphasis is on recruiting a huge group you can call on to tackle various missions throughout the city. It means you're not tethered to any one character, instead hot-swapping between many, all with different strengths and weaknesses. While we'd say the end result is a little half-baked, exploring the open world London is great fun, and the Watch Dogs brand of using the environment in your favour keeps things interesting.
19. Maneater (PS5)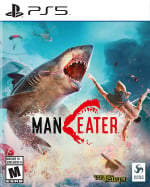 Publisher: Deep Silver / Developer: Tripwire Interactive
Release Date:
12th Nov 2020 (USA)
/
19th Nov 2020 (UK/EU)
If you're looking for a game with real teeth, look no further than the ferocious Maneater. This "SharkPG" places you in the open ocean, starting off as a relatively small player. However, as you progress, you'll steadily grow larger and stronger, gradually becoming the true apex predator of the seas. Comically violent and the silliest sort of fun, this enjoyable title has some rough edges, but chomping down on annoying humans and swimming through the choppy waters, it's impossible to have a bad time.
18. Dying Light 2 (PS5)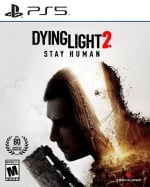 Publisher: Techland / Developer: Techland
Release Date:
4th Feb 2023 (USA)
/
4th Feb 2023 (UK/EU)
The original Dying Light game might have gone under the radar critically, but it certainly sold impressively well on PS4. As such, expectations were high for this PS5 sequel, with developer Techland promising all sorts of narrative choices and intriguing story beats. And while the finished product didn't live up to those claims, the actual open world title is still a fun one. Looking for something to turn your brain off to and start slicing and dicing the undead? You can't do much better than Dying Light 2. Complete with an awesome parkour moveset, traversal has never felt this good.
17. Far Cry 6 (PS5)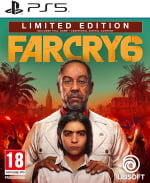 Publisher: Ubisoft / Developer: Ubisoft
Release Date:
7th Oct 2021 (USA)
/
7th Oct 2021 (UK/EU)
After a few forgettable entries, Far Cry 6 found the fun again. Of course, there's an undeniable familiarity here: you play as Dani – either male or female – and must work alongside a ragtag group of guerrillas to liberate the beautiful landscape of Yara from the rule of a menacing dictator named Antón Castillo. But while the core formula remains intact, there's fun to be found in the emergent combat gauntlets and DIY armaments, with a backpack rocket launcher and Walkman assault rifle among some of the highlights. If you're ever in need of open world comfort food, then you can't really go wrong here.
16. Assassin's Creed Valhalla (PS5)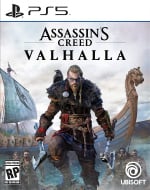 Publisher: Ubisoft / Developer: Ubisoft Montreal
Release Date:
12th Nov 2020 (USA)
/
12th Nov 2020 (UK/EU)
In a lot of ways, Assassin's Creed Valhalla is like a blend of Origins and Odyssey. Like Origins, there's much more focus on storytelling in this epic Viking saga. But like Odyssey, Valhalla leans heavily on expanded RPG mechanics, such as levelling up, equipment, and skill trees. You play as Eivor, a vision-haunted Viking warrior who leaves Norway to establish a new home in 9th century England. Featuring a lush open world stuffed with all kinds of landmarks and secrets, Valhalla is a real time-sink of a game, but its story-driven acts offer up some of the best characters and narrative beats in the entire series.
15. The Elder Scrolls V: Skyrim Anniversary Edition (PS5)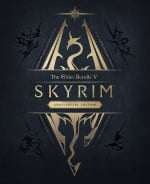 Publisher: Bethesda Softworks / Developer: Bethesda Game Studios
Release Date:
11th Nov 2021 (USA)
/
11th Nov 2021 (UK/EU)
One of the most enduring games in history, Bethesda's iconic RPG comes to PS5 with The Elder Scrolls V: Skyrim – Anniversary Edition. What's more, it's quite simply the best version of Skyrim to ever grace a PlayStation console. This is a real cut above previous versions (which were often riddled with bugs), offering a mostly locked 60 frames-per-second at 4K resolution. It's taken a decade, but Bethesda has finally delivered a smooth experience with this PS5 release — and crucially, the game is still a fantastic, enormous RPG well worth playing today.
14. The Pathless (PS5)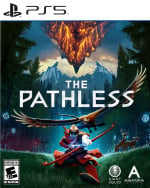 Publisher: Annapurna Interactive / Developer: Giant Squid
Release Date:
12th Nov 2020 (USA)
/
12th Nov 2020 (UK/EU)
The Pathless lives up to its name with a gorgeous open world to explore, but it's how you get around that sets this adventure apart. Playing as an archer, firing arrows at targets dotted throughout the map provide you a speed boost, letting you blitz through the natural environments and mysterious ruins with amazing flow. This traversal leads you to discover the secrets of a corrupted world, and you'll solve puzzles and tackle fearsome creatures in your quest to cleanse the land. A beautiful game in many ways, this is quietly one of PS5's best.
13. Immortals Fenyx Rising (PS5)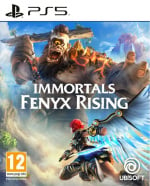 Publisher: Ubisoft / Developer: Ubisoft Quebec
Release Date:
3rd Dec 2020 (USA)
/
3rd Dec 2020 (UK/EU)
Developed primarily by the team that crafted the gigantic Assassin's Creed Odyssey, Immortals Fenyx Rising is an open world fantasy RPG with an emphasis on fluid combat and puzzle solving. You play as the customisable Fenyx — a hero tasked with ridding the realm of a corruption spread by Typhon — a key figure in Greek mythology. In fact, Immortals is heavily based on Greek myth, but the story's told through humorous character interactions and offbeat narration. As such, it can be a fun adventure for players of all ages.
12. Cyberpunk 2077 (PS5)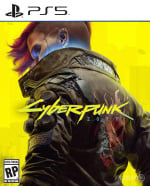 Publisher: CD Projekt Red / Developer: CD Projekt Red
Release Date:
15th Feb 2023 (USA)
/
15th Feb 2023 (UK/EU)
Following a disastrous PS4 launch, Cyberpunk 2077 might as well have been a brand new game on PS5 over a year later. CD Projekt Red stuck to its guns, delivering a much improved version of the open world RPG on Sony's current-gen console, free of the game-breaking bugs and crashing issues that plagued the initial release. The result is memorable and often engrossing dark future title, peppered with great characters, punchy combat, and some excellent freeform mission design. Better late than never!
11. Metro Exodus (PS5)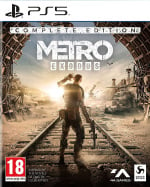 Publisher: Deep Silver / Developer: 4A Games
Release Date:
18th Jun 2021 (USA)
/
18th Jun 2021 (UK/EU)
4A Games' post-apocalyptic adventure Metro Exodus feels like it was meant for PS5, with silky smooth performance, great looking ray-traced graphics, and complete DualSense functionality. While some flaws of the original release do persist — those accents! — there's a lot to like about this game on Sony's current-gen system. Featuring loads of tense story moments and some super atmospheric exploration, this train ride through the Russian wasteland makes for a memorable journey.