Sports
5 things you must know about Wardlow
Michael Wardlow better known as Wardlow is an American professional wrestler who is currently signed to AEW and is involved in a feud with Maxwell Jacob Friedman.
Wardlow won the 2023 "Face of Revolution" Ladder Match. In this article, we will take a look at 5 things you must know about the powerful athlete.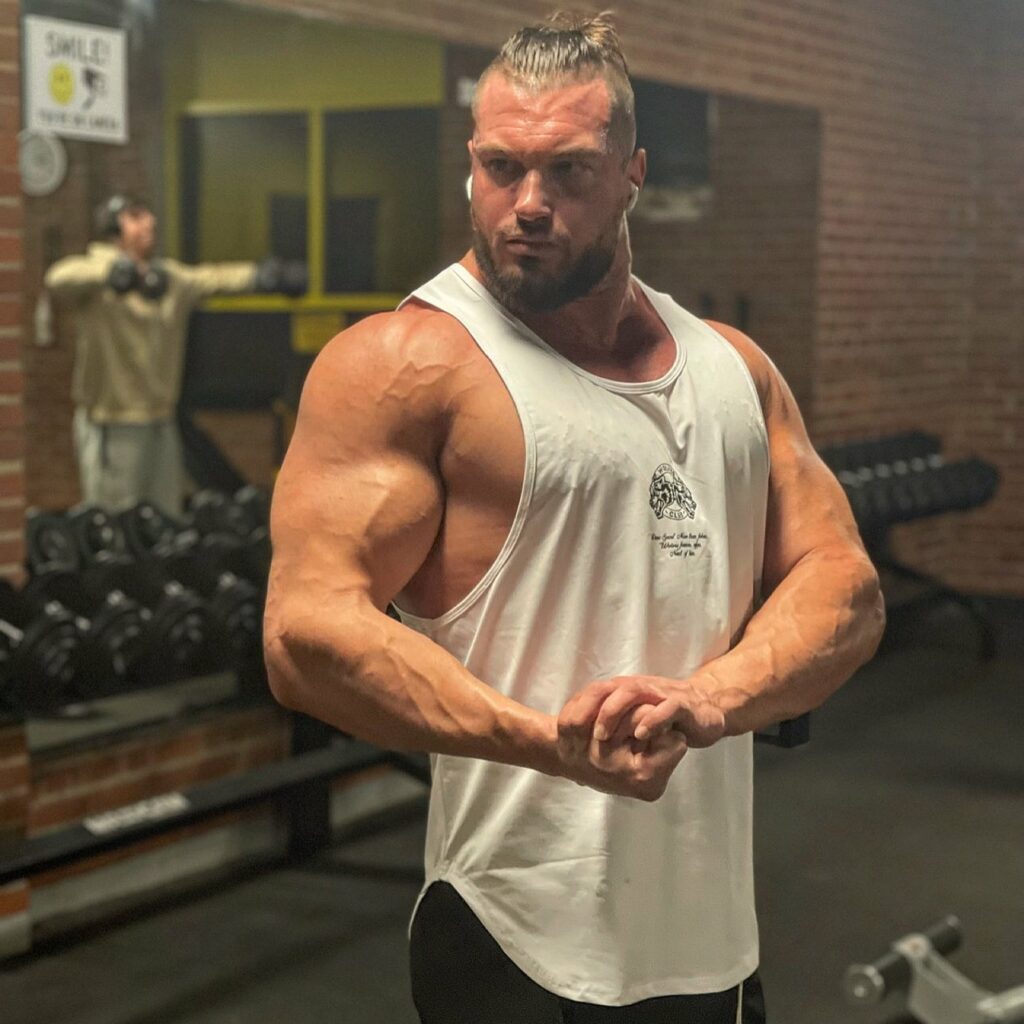 5. Wardlow made his AEW debut against Cody Rhodes
The big man had the honor of making his AEW debut against The American Nightmare Cody Rhodes inside a steel cage. This match took place on the February 19, 2020 episode of AEW Dynamite. After signing for AEW, Wardlow stayed by the side of MJF and didn't have a match for a long time.
This built a lot of anticipation among fans to see what he could bring to the table. Wardlow lost the match but did a fine job showing Cody as the top babyface in the company and that match still remains his best to date.
4. Wardlow comes from a fighting background
Wardlow has a background in boxing as well as jujitsu. You could understand from the way he moves in the ring and for a guy his size, his flexibility is outstanding.
In the pro-wrestling circuit, strongly-built wrestlers are in high demand because of their physical presence. However, Wardlow brings much more to the table than just being a well-built big guy. His fighting background deserves a lot of credit for that.
3. He was immensely successful in the International Wrestling Cartel (IWC)
Wardlow won his first championship in professional wrestling in December 2016, when he defeated RJ City to win the vacant IWC World Heavyweight Championship. He could go on to carry the promotion on his back and hold the title for one year before eventually dropping it to Andrew Palace.
Wardlow won the title back soon and kept it for another 6 months before losing it. This loss might have been because he was destined to move over to AEW soon.
In the International Wrestling Cartel, Wardlow won the IWC World Heavyweight Championship thrice and the IWC Super Indy Championship on one occasion. He also won the Super 18 Tournament in 2019.
The only other championship he has won in his career till now was on a different promotion named Revenge Pro Wrestling where he became the Revenge Pro Wrestling Champion on one occasion.
2. Second ever Face of The Revolution winner
Wardlow achieved a great feat when he became only the second wrestler to become the Face of The Revolution. He achieved this remarkable accolade by virtue of winning at AEW Revolution 2023 beating proven wrestlers like Christian Cage, Orange Cassidy, and Keith Lee.
Scorpio Sky was the winner of the inaugural Face of The Revolution in 2021 and his career took a great leap in AEW as he went on to become a 2-time AEW TNT Champion post the triumph. Wardlow's career is also on the rise as he recently turned babyface and has been in a feud with arguably the top heel in AEW and fans are really into this rivalry and are waiting for Wardlow to finally get his hands on his former boss.
1. WWE wants to acquire the services of Wardlow
Wardlow, especially after his face turn, has been in the news and has received a lot of attention from the fans. WWE has taken note of this as well and they don't want to miss out on having the talented wrestler work for their company.
As per reports, WWE wants to sign Wardlow after his AEW contract expires. Cody Rhodes recently returned to WWE from AEW and maybe Wardlow could join him in the company. However, for now, he has his eyes set on MJF.
It is interesting to note that Wardlow previously had a tryout with WWE before signing for AEW which he said he had aced but WWE didn't want him back then. Speaking on INSIGHT with Chris Van Vliet's podcast, Wardlow said:
"I aced that tryout [WWE]. I mean, with flying colors, and they didn't want me. So for the first time in my life, I went, Oh, well, maybe this isn't gonna happen," Wardlow said… "You know, fortunately, I stuck with it, and I was determined to make it happen one way or another, and I thank god every day that AEW came about."
However, WWE has changed its vision and now they want to sign up Mr. Mayhem after his current contract expires. We will have to wait and see if Wardlow decides to join WWE but it's surely interesting times ahead for him and his fans.
More AEW news
Follow our dedicated AEW page for instant AEW news and updates.