Sports
Luka Doncic and the Mavs blowout the Phoenix Suns in Game 7; progress to WCF
Luka Doncic led the Dallas Mavericks to a huge blowout win against the Phoenix Suns in Game 7 to qualify for the Western Conference Finals.
The Dallas Mavericks blew out the Phoenix Suns in the deciding game 7 of their ongoing series in the Western Conference Semi-Finals. They won by a score of 123-90 and absolutely embarrassed them in front of their own fans.
Luka Doncic once again led the way for them and continued his excellent record in the playoffs as he ended up scoring 35 points with 10 rebounds and 4 assists as well. He scored more points than the whole Suns team did in the first half of the game.
Apart from him, Spencer Dinwiddie showed out big time in the biggest game of their season. The former Nets player dropped 30 points and played a huge part in dismantling the Suns. He was brought in from the Wizards in part of the Porzingis trade, and he proved that the Mavs made the right decision.
The Mavs will now face the Warriors in the Western Conference Finals, and once again they'll head into that series as the underdogs just like they have done throughout the playoffs.
Devin Booker and Chris Paul drop a stinker in Game 7
The pressure was high on both Devin Booker and Chris Paul heading into this match, as the Suns were favorites to win this game at home and progress to the WCF.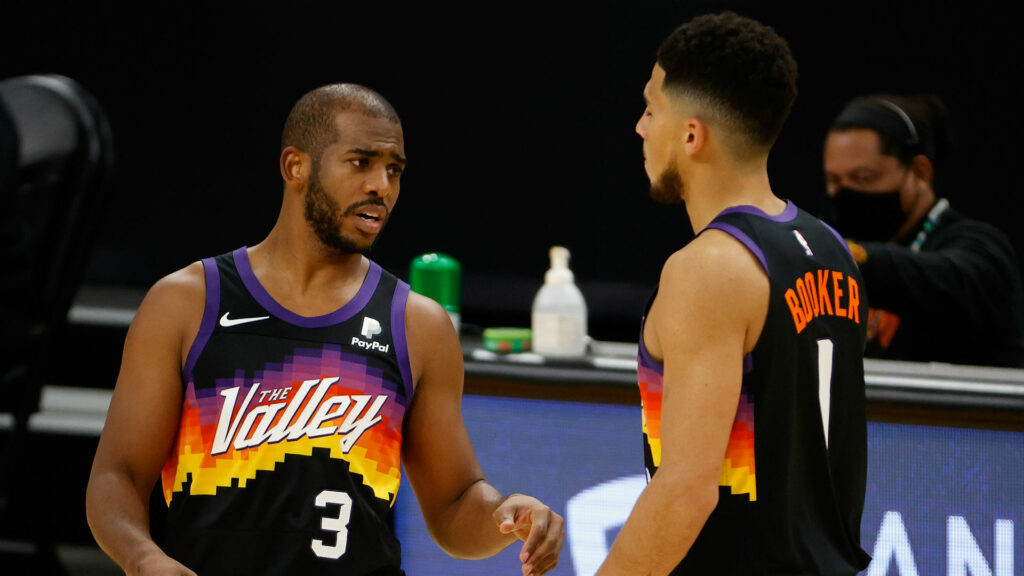 However, things didn't go according to the plan, and the Mavs absolutely battered the Suns from the start. Both Booker and Paul didn't have an answer for the assault by Mavs, and both of them had a terrible game when their team needed them the most.
Booker scored just 11 points while Chris Paul was also able to score just 10 points and their season ended in a very disappointing manner. Phoenix had the best record in the NBA during the regular season and they were tipped to make a run towards the championship, but they are knocked out in the 2nd round itself by the Dallas Mavericks.
Read More:
Follow our dedicated NBA page for instant NBA news and updates.