Sports
Islam Makhachev isn't fazed by Charles Oliveira's elite submission skills
UFC lightweight contender Islam Makhachev isn't buying into the hype of Charles Oliveira's jiu-jitsu skills
The question that has been rattling grappling die-hards for the longest time is 'Sambo vs Jiu-jitsu – which form is most efficient?' The opportunity to settle this question once and for all lies in a fight that UFC commentator Joe Rogan is pushing hard for Dana White to set up- Charles Oliveira vs Islam Makhachev.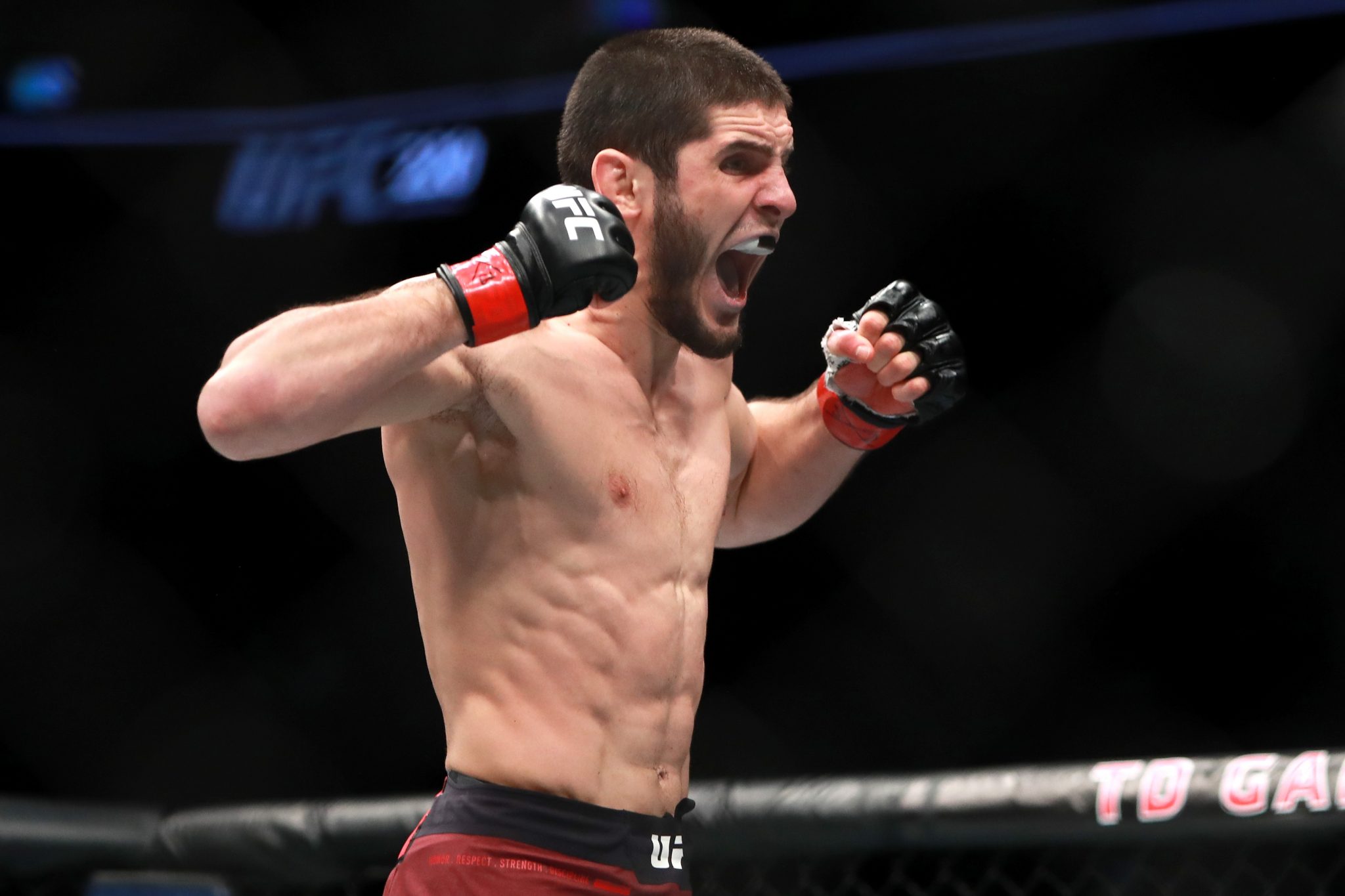 Islam Makhachev is the dark horse of the lightweight division with a nine-fight win streak. Although he does not possess the finish rate that Charles does, he still remains dominant in his fights, and maintains composure of the highest degree, something which will come in handy if he faces the Brazilian.
UFC president Dana White was miffed that Makhachev refused to step in as a last-minute replacement to face Rafael Dos Anjos, and wants to book his originally scheduled fight against Beneil Dariush again. Oliveira on the other hand has been calling out for a fight against Conor Macgregor or Nate Diaz, completely snubbing Makhachev claiming that he hasn't fought the best in the division.
Makhachev sat down with ESPN correspondent Brett Okamoto, and discussed about his future plans, Oliveira's streak, and how he has had a hard time finding fights with guys ducking him. Okamoto brought up an interesting question asking Makhachev how many times would Charles submit him if they fought a hundred times. Makhachev replied by saying, 'Hey brother, honestly I've grappled with many black belts, very high level jiu-jitsu guys, but I can't remember the last time when somebody give me submission. I've grappled with ADCC champions, I don't wanna name them, but they know my grappling skills. And this people know Oliveira can never submit me'
'I will submit Oliveira inside 3rd' – Islam Makhachev predicts the outcome of his fight against Charles Oliveira in the future
Islam Makhachev holds the second most illustrious win streak in the lightweight division below the champion Charles Oliveira. He was tipped to be the successor of Khabib's lightweight throne, and the Dagestani fighter has everything in the making for a future champion.
It was being speculated that Makhachev is next in line for the title, but UFC President Dana White has since then confirmed that Islam will need to fight Beneil Dariush for the No.1 contender spot regardless.
During a recent fan interaction session on Twitter, Makhachev was asked about a fantasy matchup between Charles Oliveira and him. The Dagestani was quick to respond, and confident in his reply, saying that he would finish the Brazilian. He even asked fans to keep his tweet as a proof, when he gets the job done in future.
He said, 'I will submit Oliveira inside 3rd., screen it'
More MMA news
Follow our dedicated MMA page for instant MMA news and updates