Games
Intellivision Amico Trademark Is Live Once Again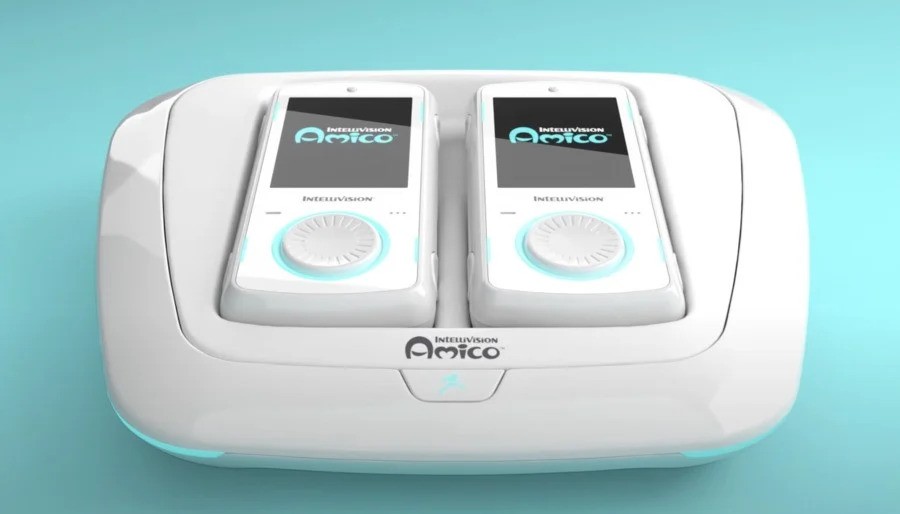 Update: Thu 7th Jul 2023 09:15 BST: The trademark for the Intellivision Amico is once again live on the United States Patent and Trademark Office website. It looks like rather than request a further extension on the existing trademark, Intellivision has instead opted to file for a brand new one as of June 30th, 2023.

As reported by IGN, Intellivision's CEO also states that the company "is still working on the console" and that the United States Patent and Trademark Office website "is usually pretty slow in updating".
So the saga continues! Whether we'll see the console actually come to fruition is up in the air, but hopefully some good news will come to the customers who have supported the project thus far.
---
Original Article: Mon 4th Jul 2023 13:00 BST:
In the latest sign that the Intellivision Amico is unlikely to ever release, its trademark has now been marked as "abandoned" by the United States Patent and Trademark Office.
As reported by VGC, the trademark was originally filed by Intellivision Entertainment on October 19th, 2018 and subsequently accepted on September 24th, 2019. As per trademark guidelines, an application will be marked as abandoned if the applicant has either not filed a 'Statement of Use' or requested an extension on the trademark within six months of the approval.
Intellivision first requested an extension on the trademark on May 11th, 2020. This was then followed by an additional three extension requests, the latest of which was approved on November 18th, 2021. An abandonment notice was then filed on June 21st, 2023 after Intellivision's failure to submit a fifth extension request.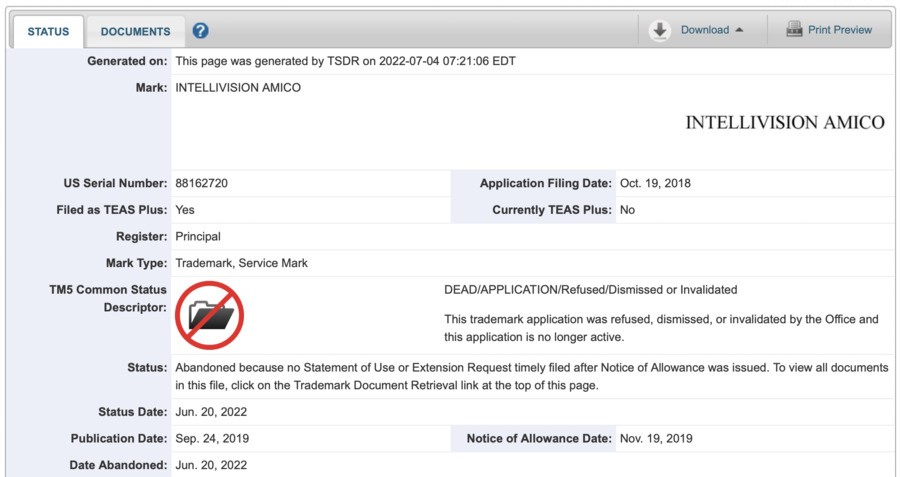 Intellivision now has two months from the date of abandonment to file a 'petition to revive' if it hopes to retain the trademark, though its inability to request any further extensions could perhaps be the clearest sign so far that the troubled console will likely never be released commercially.
Just last month, Intellivision raised a few eyebrows when it confirmed that staff would be significantly cut in order to help the console across the finish line. It also confirmed that such drastic steps has meant that some customers' refund requests would be delayed due to the reduced staff and financing requirements needed to continue operations.
It's certainly not looking good for the Intellivision Amico. What do you make of this latest update? Share your thoughts in the comments below.