SMS
Employee Appreciation Thank You Messages and Quotes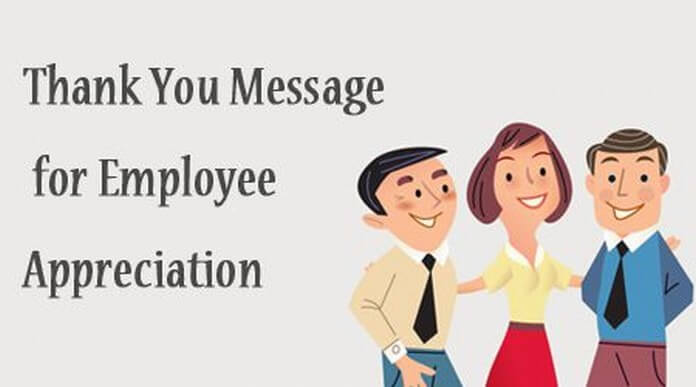 Appreciating the employees for their hard work, for their regular task work submission on time and for their effort in making the company a successful one is very important and best on the part of the employee. Here are sample thank you appreciation messages for colleagues, boss, and employees
Given below are fascinating samples of thank you messages for the employees to appreciate them from the heart:
1). I thank my employee for the never ending support you provided in the last project. I appreciate your eagerness to make the deal a huge success.
2). Thanking my dear employee for covering me up and completing schedule during my leave. I am much lucky to have you as a colleague and appreciate your workmanship spirit.
3). Thank you all employees and appreciating your joint efforts in bringing laurels to the company. The association has decided to gift all of you showing as a mark of respect.
4). Appreciating the combined efforts of all my employees and thanking you for success in bringing the company at top ten. It is by your hard work that we have achieved this.
5). With much happiness, I appreciate the enthusiasm shown by my employees in the estate fair. I thank you all for the active participation and making the endeavour a success.