Guides
Cuphead DLC Reviews Say It's a Course Worth Savouring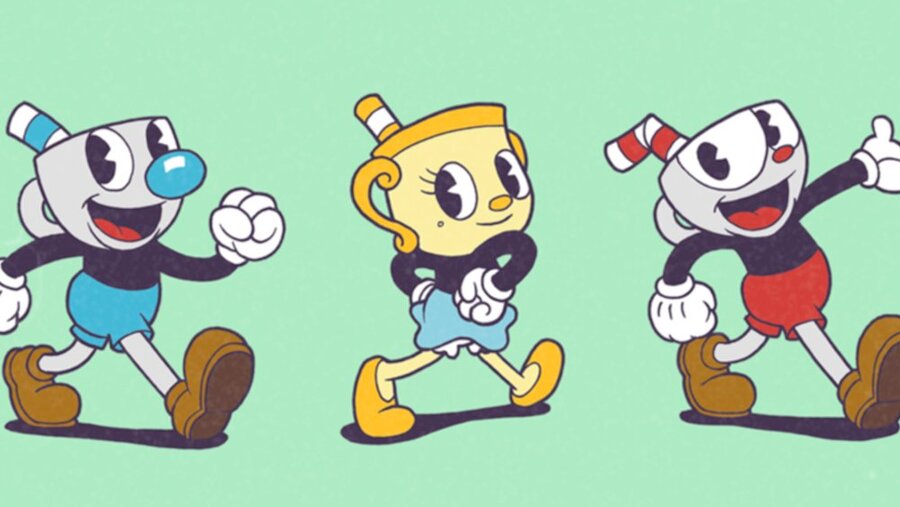 After many years of development, Cuphead DLC The Delicious Last Course launches today on PS4 for £6.79/$7.99. To coincide with the release, various outlets have begun posting their own verdicts and reviews. Only PC code was made available prior to launch, which is why you won't find a PS4 review here on Push Square today. However, we do plan on getting started with the expansion as soon as possible.
Until then, though, you can sample just a handful of the day one reviews below. The general consensus appears to be very positive, with high scores across the board.
Cuphead: The Delicious Last Course is worth the long wait. Ms. Chalice gives players a brand-new way to approach each boss, and each of the new boss fights is an imaginative triumph, from both a visual and gameplay perspective. The new parry-focused fights add a twist to the Cuphead platforming formula that feels right at home while offering something new to the experience. Even the already-great main campaign is improved thanks to Ms. Chalice and a trio of new weapons that shake things up for Cuphead and Mugman. Cuphead: The Delicious Last Course adds more than a cherry on top; it changes the recipe to create a game that's more scrumptious than before.
IGN — 9/10
Cuphead: The Delicious Last Course is not just more Cuphead, it's more of the best type of Cuphead. The six new main bosses are all incredible from both a visual and design standpoint, making this DLC expansion nearly essential for any Cuphead fan.
The Delicious Last Course sends our jolly beverage containers off on a high note. It offers an entertaining final exam of your skills while also freshening up the original adventure by giving players a cool new character to enjoy. It's more Cuphead at the end of the day, but I had a great time revisiting Studio MDHR's wonderful animated universe, testing my mettle against its villains, and feeling fist-pumping triumph all over again.
For Cuphead fans, The Delicious Last Course is an essential add-on adventure that more than delivers enough content for the price of admission. The art is sumptuous, the fights are fanciful, and there's effort crammed into every nook. I expect some might say The Delicious Last Course under delivers considering the time between drinks, but I'm a cup half full kind of guy.
While short, The Delicious Last Course certainly does not lack in quality and depth. It fine-tunes the best parts of Cuphead with its captivating art style and challenging boss battles while also providing deep and meaningful additions to the game with new weapons, items, and gameplay mechanics. The Delicious Last Course condenses everything that made the base game so triumphant into one package and adds a few finishing touches to make this a proper send-off for Cuphead and Mugman after half a decade in the spotlight. Its title rings true to its nature; it is a delicious last course.
If you've been longing for more Cuphead, then The Delicious Last Course is for you. But if you were, for whatever reason, hoping for a big shake-up in terms of gameplay or difficulty, you're not going to find it here. Brutal but beautiful, this is simply more Cuphead, be that for better or for worse.
---
Are these scores enough to convince you to buy the Cuphead DLC? Let us know in the comments below.