Games
Crisis Core: Final Fantasy VII Reunion To Get A New Menu-Based Battle System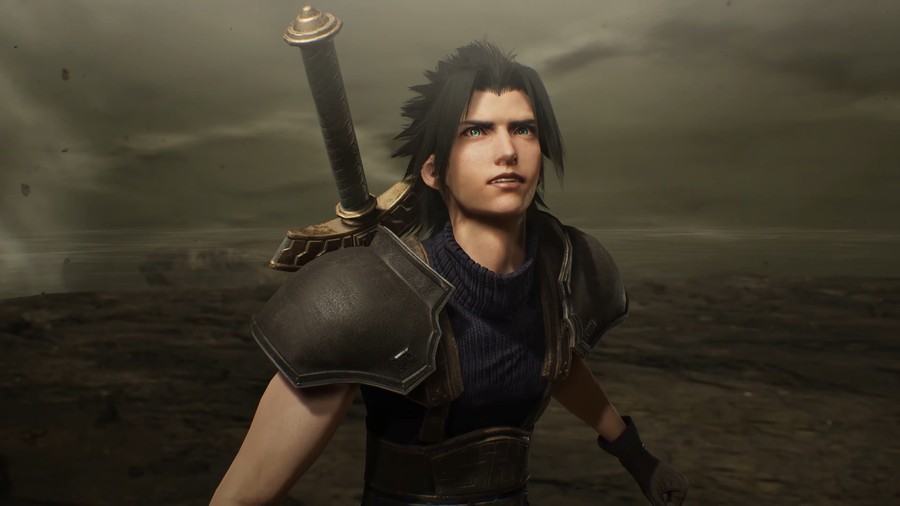 Square Enix's PSP prequel to the PlayStation smash Final Fantasy VII was recently announced to be getting a remaster during FFVII's 25th-anniversary stream. Crisis Core: Final Fantasy VII Reunion is the first time that Zack Fair's tale has been available outside of Sony's handheld, and it's also coming to Switch this winter.
Yesterday, IGN reported that Square Enix shared a brief update on the game, detailing some of the changes that are coming to this HD remaster, which include a few tweaks to some of the original game's fundamentals.
One of Crisis Core's differences from the original Final Fantasy VII was its battle system. While turn-based, it was a little bit more action-oriented, with the ability to move Zack around the field and use skills while scrolling through a menu — depending on what Materia he had equipped. Now, in the remaster, Square Enix is making adjustments to this to make it more "menu-based".
We don't know exactly what that means, or whether it'll be similar to Final Fantasy VII Remake's mode that lets you swap between turn-based and action combat, but from what we've seen so far, it looks pretty close to the PSP original, so we'll have to wait and see!
Other changes coming to Reunion are the usual touches we get with remasters — improved camera and new UI — but also more music arrangements from the original game's composer, Takeharu Ishimoto, who is known for composing the soundtrack to The World Ends With You and its sequel, NEO: The World Ends With You.
The last change is that more cutscenes will now have voice-over added to them. The remaster will feature a new voice cast — Zack Fair's voice actor in Remake is Caleb Pierce, and it sounds like he's making a return in Crisis Core as well — so much of the dialogue has probably been rerecorded, but it'll be great to have even more VO for the rerelease.
If you miss playing Crisis Core on your PSP, then the Switch is likely the place to get this upcoming remaster! We're looking forward to revisiting Zack Fair, Sephiroth, and Cloud Strife's past when Crisis Core: Final Fantasy VII Reunion hits this winter.
How do you feel about the proposed new battle system? Let us know in the comments!