Guides
Best PS5 Games – Push Square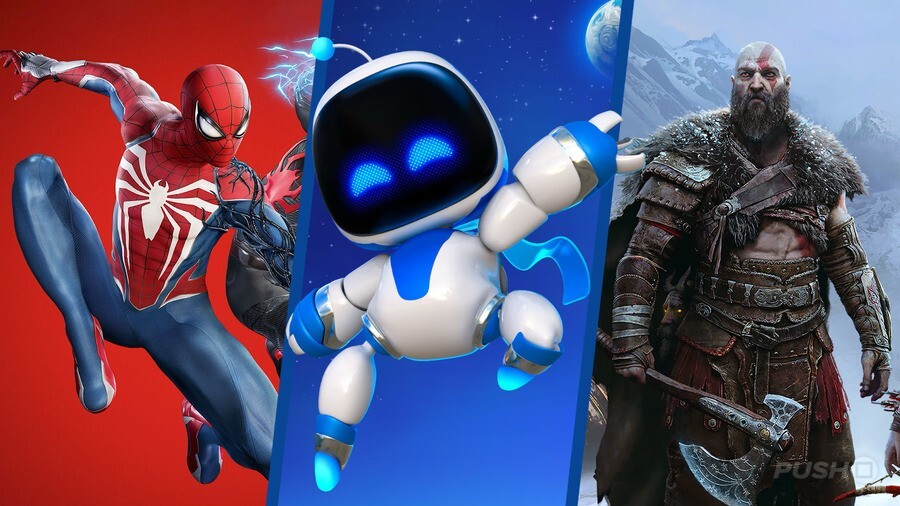 What are the best PS5 games? The PlayStation 5 is the latest home games console from Sony, released on 12th November, 2020 in North America and a week later on the 19th November, 2020 in Europe. Of course, it's the platform holder's most powerful, most premium machine to date, promising a big shift from the previous generation thanks to some advanced bells and whistles. Its super-fast SSD cuts loading times dramatically, the Tempest 3D audio engine brings a new dimension to sound, and the DualSense PS5 controller brings new sensations with its haptic feedback and adaptive triggers.
All this doesn't mean much without games, of course, and in PS5's lifespan thus far, we've seen a great number of amazing titles from all corners. The console's launch lineup is one of the best, if not the best, in PlayStation's history. The flagship game from Sony was Demon's Souls, a gorgeous remake of FromSoftware's PS3 cult hit, but it was joined by many enjoyable games, including more from first-party teams. Marvel's Spider-Man: Miles Morales got things swinging in style, Sackboy: A Big Adventure was a jolly platformer for the younger market, and Call of Duty: Black Ops Cold War ensured the console had a CoD ready to roll. The thing is, nearly every launch game for PS5 is great — you really couldn't go far wrong.
And that's without even talking about the amazing Astro's Playroom. While it's mostly intended to show off PS5's hardware features in a fun way, this free, pre-installed game is an absolute delight. The diminutive robot introduces you to the DualSense with some seriously inventive levels, and what's more, the game is full to bursting with PlayStation easter eggs. Just a joy through and through.
While all this sounds ideal, the PS5 launched under very tough conditions. The COVID-19 pandemic brought the world to a halt in 2020, but Sony was determined to launch its console on time, and it did so. The downside is that, with manufacturing slowed down by shortages of crucial parts, demand has routinely outstripped supply, and PS5 stock has been few and far between ever since launch.
Despite these rocky beginnings, the console is selling roughly on par with its predecessor, the PS4. The supply problems are still a thorn in Sony's side, but a steady stream of top-notch software has meant consumers are ready to sweep the shelves whenever they're able. The white and black box has had an unusual and unpredictable existence, but that hasn't stopped publishers and developers from releasing some truly excellent games.
Speaking of which, we're here to talk about the best PS5 games. No matter your tastes, there's something for everyone, and that's why this list is exciting. No matter what you enjoy, your collective top PS5 games are represented here, all outlined by your user scores. Yes, this list is entirely determined by our readers.
If you disagree with the order, you (yes, you!) can make a difference. Just below is a search bar, where you can enter the title of a PS5 game and then rate it as you see fit. All your ratings will directly influence this page — the list will shift over time to reflect the views of our readers. If you want your favourites to rise up the ranks, make yourself heard and get those ratings in.
Please note that a game will need to have at least 50 ratings before it appears on this list, just to keep things consistent and fair. Therefore, if your favourite Japanese visual novel isn't appearing, it may be because it simply doesn't have enough votes yet.
Best PlayStation Games by Platform
Best PS5 Games by Genre
Without further ado, let's look at our ultimate list of the best PS5 games — as chosen by you.
60. Outriders (PS5)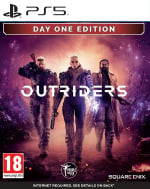 Publisher: Square Enix / Developer: People Can Fly
Release Date: 1st Apr 2021 (USA) / 1st Apr 2021 (UK/EU)
Outriders is a looter shooter, but it goes a little deeper into the role-playing genre with an involved character driven story. However, chaotic combat is really at the centre of the experience, where crunchy weapons combine with class-based skills of destruction. Outriders is great fun at its manic best, and even when it's not, you can always amp up the action with one or two other players in co-op.
59. Borderlands 3 (PS5)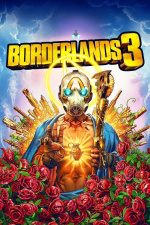 Publisher: 2K Games / Developer: Gearbox Software
Release Date: 12th Nov 2020 (USA) / 19th Nov 2020 (UK/EU)
Gearbox's popular looter shooter is back in typical style with Borderlands 3, and it looks and plays better than ever on PS5. While it doesn't innovate on older entries all that much, the third game in the franchise is probably the best. Improved gameplay makes the act of firing weapons a joy, there's a tonne of variety in quests and guns, and that signature love-or-hate humour is very much in place. It shines brightest on Sony's current-gen machine, too, thanks to boosted visuals and up to 120 frames-per-second on the right display. There are few better co-op shooters out there — this is an absolute blast with friends, whether playing locally or online.
58. Genshin Impact (PS5)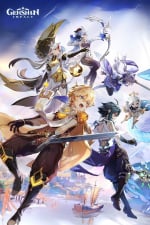 Publisher: Mihoyo / Developer: Mihoyo
Release Date: 28th Apr 2021 (USA) / 28th Apr 2021 (UK/EU)
Genshin Impact earned an estimated $2 billion during its first year on the market, and has gone on to become something of a cultural touchstone. Also available on smartphones, the PS5 version of this staggeringly popular RPG truly brings developer MiHoYo's vision to life, with vibrant visuals and a slick, responsive refresh rate. Those not caught in its gacha trap may lament is pricey microtransactions and demanding investment levels, but this is unquestionably a signature service game with a huge and dedicated fanbase to boot.
57. DIRT 5 (PS5)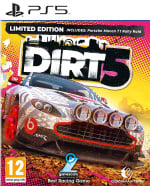 Publisher: Codemasters / Developer: Codemasters
Release Date: 12th Nov 2020 (USA) / 19th Nov 2020 (UK/EU)
DIRT 5 comes from a Codemasters team made up of many Evolution Studios alumni, giving this off-road racer a slight MotorStorm flavour. The festival vibes are alive and well here, with colourful presentation and a great soundtrack providing the background for a varied and fun racing calendar. Unlike its DiRT Rally cousins, this game is unabashedly arcadey, putting the emphasis on sliding sideways through the mud, across the ice, and into clouds of dust. An unintrusive storyline featuring characters voiced by Nolan North and Troy Baker carries you through the single player, while a level editor and some neat multiplayer modes are waiting for you too. A slick, well presented racing game with real energy.
56. Sniper Elite 5 (PS5)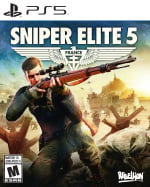 Publisher: Rebellion / Developer: Rebellion
Release Date: 26th May 2023 (USA) / 26th May 2023 (UK/EU)
Not every game needs to be revelatory, and Sniper Elite 5 proves that knowing your audience is sometimes all it takes. Gruff protagonist Karl Fairburne's fifth outing takes him to occupied France, where he must put a stop to a MacGuffin plot named Operation Kraken. A mix of stealth and long-range skirmishes makes for a supremely satisfying blend, with Rebellion's dense, vertical level design truly on target here. New wrinkles include an Axis Invasion mechanic, which allows competing players to infiltrate your single player campaign, upping the tension immensely. This a familiar outing overall, but a well-executed one – Sniper Elite just doesn't miss.
55. FIFA 22 (PS5)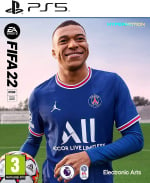 Publisher: EA Sports / Developer: EA Vancouver
Release Date: 1st Oct 2021 (USA) / 1st Oct 2021 (UK/EU)
Available On:
FIFA 22 feels like real football, and it's all the better for it. Impressive improvements to player positioning, ball physics, and animations make for a supremely satisfying simulation that underpins each of the franchise's flagship modes. Career Mode doesn't reinvent the wheel, but the ability to create a club is entertaining, and the changes to Player Careers are overdue. Microtransactions still rule supreme in Ultimate Team, and you'll already have your own personal opinions on that, but there's so much to do in the game that you could easily invest hundreds of hours into it without seeing a single loot box.
54. Alan Wake Remastered (PS5)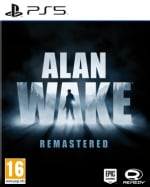 Publisher: Epic Games / Developer: Remedy
Release Date: 5th Oct 2021 (USA) / 5th Oct 2021 (UK/EU)
Originally released for the Xbox 360 all the way back in 2010, Alan Wake cultivated cult status for its unorthodox Twin Peaks-inspired storytelling and unique horror gameplay loop. With light playing a significant role, you need to use a torch in combination with traditional weapons in order to defeat the Taken and restore order to the fictional Washington town of Bright Falls. First published by Microsoft, developer Remedy was able to wrangle back the rights to the series in 2019, which paved the way for this spruced-up PS5 remaster – and a sequel unsurprisingly named Alan Wake 2.
53. Dying Light 2 (PS5)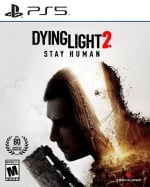 Publisher: Techland / Developer: Techland
Release Date: 4th Feb 2023 (USA) / 4th Feb 2023 (UK/EU)
The original Dying Light game might have gone under the radar critically, but it certainly sold impressively well on PS4. As such, expectations were high for this PS5 sequel, with developer Techland promising all sorts of narrative choices and intriguing story beats. And while the finished product didn't live up to those claims, the actual open world title is still a fun one. Looking for something to turn your brain off to and start slicing and dicing the undead? You can't do much better than Dying Light 2. Complete with an awesome parkour moveset, traversal has never felt this good.
52. Far Cry 6 (PS5)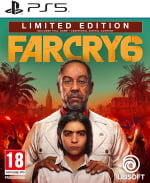 Publisher: Ubisoft / Developer: Ubisoft
Release Date: 7th Oct 2021 (USA) / 7th Oct 2021 (UK/EU)
After a few forgettable entries, Far Cry 6 found the fun again. Of course, there's an undeniable familiarity here: you play as Dani – either male or female – and must work alongside a ragtag group of guerrillas to liberate the beautiful landscape of Yara from the rule of a menacing dictator named Antón Castillo. But while the core formula remains intact, there's fun to be found in the emergent combat gauntlets and DIY armaments, with a backpack rocket launcher and Walkman assault rifle among some of the highlights. If you're ever in need of open world comfort food, then you can't really go wrong here.
51. Hot Wheels Unleashed (PS5)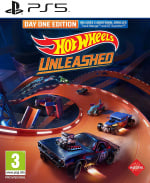 Publisher: Milestone / Developer: Milestone
Release Date: 30th Sep 2021 (USA) / 30th Sep 2021 (UK/EU)
If you've ever owned a toy car or two, Hot Wheels Unleashed will hold some appeal. Coming from Milestone, the studio known for its motorbike racing titles like MotoGP and RIDE, this game sees the Italian team go in a brand new direction. This is a colourful arcade racer, pitting those die-cast vehicles against each other on that famous bright orange track across various settings. The handling is excellent and provides some surprisingly competitive and gratifying racing, while the courses are treacherous, winding things that see you driving on the ceiling and through the air. The game is impressively robust too, with a big campaign, split-screen and online multiplayer, a full track editor, and hundreds of cars to collect. If you're a fan of Hot Wheels, or just arcade racing games generally, this is worth checking out.
50. Scarlet Nexus (PS5)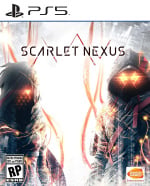 Publisher: Bandai Namco / Developer: Bandai Namco
Release Date: 25th Jun 2021 (USA) / 25th Jun 2021 (UK/EU)
An intriguing action RPG from Bandai Namco, Scarlet Nexus is a largely solid and stylish romp with a relatively unique combat system. Utilising psychic powers, you can hurl chunks of the environment at your opponents and pull off flashy team attacks alongside your allies. Some of the characters are a bit wishy-washy, but the game's core premise of evolving human brains and the ever-present threat of nightmarish creatures is enough to drive the experience.
49. Wreckfest (PS5)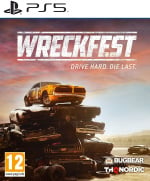 Publisher: THQ Nordic / Developer: Bugbear Entertainment
Release Date: 1st Jun 2021 (USA) / 1st Jun 2021 (UK/EU)
Few things are more fun than crashing cars: Sony learned that in 1995 with Destruction Derby, a smashmouth PS1 racer that became a cult classic on account of its reckless disregard for motorsport safety. Fast forward to the present day and Wreckfest is a modern reimagining of Psygnosis's iconic T-bone-'em-up. Running at 60 frames-per-second, this is far more responsive than its PS4 predecessor, and regular content updates have made the scale of the package anything but a write-off.
48. Overcooked: All You Can Eat (PS5)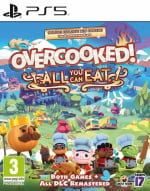 Publisher: Team 17 / Developer: Ghost Town Games
Release Date: 12th Nov 2020 (USA) / 19th Nov 2020 (UK/EU)
Overcooked: All You Can Eat serves up everything from Overcooked and Overcooked 2 in one delicious meal. All that content has been refreshed and remastered, with online play now spread across both games, and even more DLC added on top. The brilliance of this series is how it forces you to truly work together — if you don't, chaos can quickly take hold, and you'll never get those three-star ratings on each level. It's also extremely accessible, with easy-to-grasp controls and objectives. Looking better than ever on PS5, it's the ultimate way to enjoy one of the best co-op party games in recent memory.
47. Assassin's Creed Valhalla (PS5)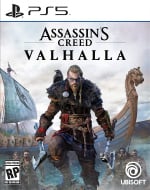 Publisher: Ubisoft / Developer: Ubisoft Montreal
Release Date: 12th Nov 2020 (USA) / 12th Nov 2020 (UK/EU)
In a lot of ways, Assassin's Creed Valhalla is like a blend of Origins and Odyssey. Like Origins, there's much more focus on storytelling in this epic Viking saga. But like Odyssey, Valhalla leans heavily on expanded RPG mechanics, such as levelling up, equipment, and skill trees. You play as Eivor, a vision-haunted Viking warrior who leaves Norway to establish a new home in 9th century England. Featuring a lush open world stuffed with all kinds of landmarks and secrets, Valhalla is a real time-sink of a game, but its story-driven acts offer up some of the best characters and narrative beats in the entire series.
46. Deathloop (PS5)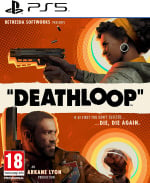 Publisher: Bethesda Softworks / Developer: Arkane Studios
Release Date: 14th Sep 2021 (USA) / 14th Sep 2021 (UK/EU)
Arkane Studios is known for its immersive sims like Dishonored, and with Deathloop, the developer takes that formula in a bold new direction. Playing as an assassin caught in a time loop on an island filled with disdainful characters, it's your job to eliminate all of them within one cycle, else you'll need to start again. The joy of the game is in slowly figuring out the right sequence of events that need to take place in order for you to crack the code and break the loop. A higher emphasis on action combined with some super fun powers makes this feel like a supercharged Dishonored. The loop mechanic and threat of player invasions provides some tension, and it's all delivered with a fantastic 60s aesthetic.
45. Destiny 2 (PS5)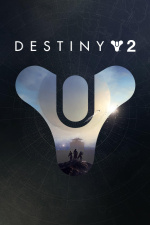 Publisher: Bungie / Developer: Bungie
Release Date: 8th Dec 2020 (USA) / 8th Dec 2020 (UK/EU)
Bungie's online shooter is still at the top of the pile when it comes to gunplay, although there's no denying that Destiny 2 is a tough nut to crack if you're completely new to the sci-fi sequel. Get stuck in, though, and you'll find an abundance of quality content to chew on. Campaigns, co-op missions, competitive multiplayer — it's a game that feels like it's fit to burst at points, and the aforementioned action is the glue that holds everything together.
44. The Elder Scrolls V: Skyrim Anniversary Edition (PS5)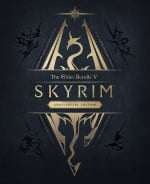 Publisher: Bethesda Softworks / Developer: Bethesda Game Studios
Release Date: 11th Nov 2021 (USA) / 11th Nov 2021 (UK/EU)
One of the most enduring games in history, Bethesda's iconic RPG comes to PS5 with The Elder Scrolls V: Skyrim – Anniversary Edition. What's more, it's quite simply the best version of Skyrim to ever grace a PlayStation console. This is a real cut above previous versions (which were often riddled with bugs), offering a mostly locked 60 frames-per-second at 4K resolution. It's taken a decade, but Bethesda has finally delivered a smooth experience with this PS5 release — and crucially, the game is still a fantastic, enormous RPG well worth playing today.
43. The Pathless (PS5)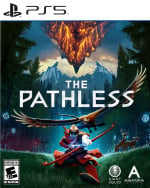 Publisher: Annapurna Interactive / Developer: Giant Squid
Release Date: 12th Nov 2020 (USA) / 12th Nov 2020 (UK/EU)
The Pathless lives up to its name with a gorgeous open world to explore, but it's how you get around that sets this adventure apart. Playing as an archer, firing arrows at targets dotted throughout the map provide you a speed boost, letting you blitz through the natural environments and mysterious ruins with amazing flow. This traversal leads you to discover the secrets of a corrupted world, and you'll solve puzzles and tackle fearsome creatures in your quest to cleanse the land. A beautiful game in many ways, this is quietly one of PS5's best.
42. Immortals Fenyx Rising (PS5)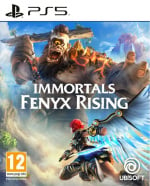 Publisher: Ubisoft / Developer: Ubisoft Quebec
Release Date: 3rd Dec 2020 (USA) / 3rd Dec 2020 (UK/EU)
Developed primarily by the team that crafted the gigantic Assassin's Creed Odyssey, Immortals Fenyx Rising is an open world fantasy RPG with an emphasis on fluid combat and puzzle solving. You play as the customisable Fenyx — a hero tasked with ridding the realm of a corruption spread by Typhon — a key figure in Greek mythology. In fact, Immortals is heavily based on Greek myth, but the story's told through humorous character interactions and offbeat narration. As such, it can be a fun adventure for players of all ages.
41. Cyberpunk 2077 (PS5)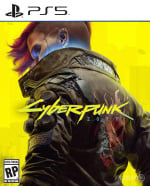 Publisher: CD Projekt Red / Developer: CD Projekt Red
Release Date: 15th Feb 2023 (USA) / 15th Feb 2023 (UK/EU)
Following a disastrous PS4 launch, Cyberpunk 2077 might as well have been a brand new game on PS5 over a year later. CD Projekt Red stuck to its guns, delivering a much improved version of the open world RPG on Sony's current-gen console, free of the game-breaking bugs and crashing issues that plagued the initial release. The result is memorable and often engrossing dark future title, peppered with great characters, punchy combat, and some excellent freeform mission design. Better late than never!