Games
Xenoblade Chronicles 3: All Unique Monster Locations – Cadensia Region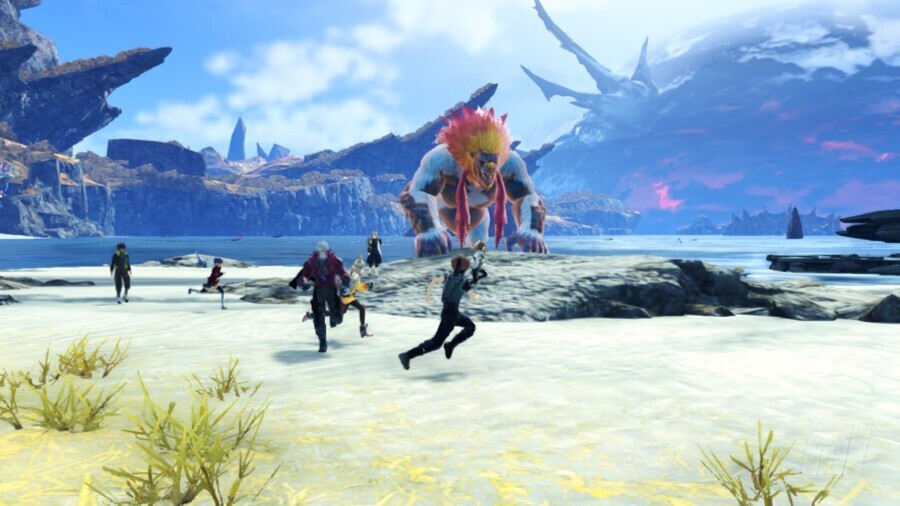 Hello, and welcome to our ongoing guide to every Unique Monster location in Xenoblade Chronicles 3. There's a ton of these massive beasts to find and fight in Monolith Soft's latest adventure — somewhere in the region of around 140 — and plenty of them are super-tough to locate, hidden away in secret areas and hard to reach spots.
In order to help you lovely folk out in your epic hunting endeavours, we've put together Unique Monster Location guides for every individual region in the game. In this particular guide, we're taking to the high seas of the Cadensia Region. Let's get stuck in!
Before You Get Started – A Few Notes For Beginners

Just before we kick off properly here, remember that a lot of Aionios is locked off by traversal methods, story beats and other obstacles when you start out, so don't stress if you can't access a certain area just yet. You'll eventually be able to make your way around the entire world map!
Furthermore, it's handy to remember that, once you beat a Unique Monster, they'll leave behind a Named Grave that you can fast-travel to in order to try your hand at beating your PB time for smashing them. Our maps below use these Named Grave sites as markers to indicate where you'll find each creature.
Also, please note, we've got one or two more high level monsters to add to this guide, which we'll endeavour to do ASAP. OK? Let's go get 'em!
Xenoblade Chronicles 3: All Unique Monster Locations – Cadensia Region
Cadensia Region, Full
1. Ravenous Babayaga – Level 84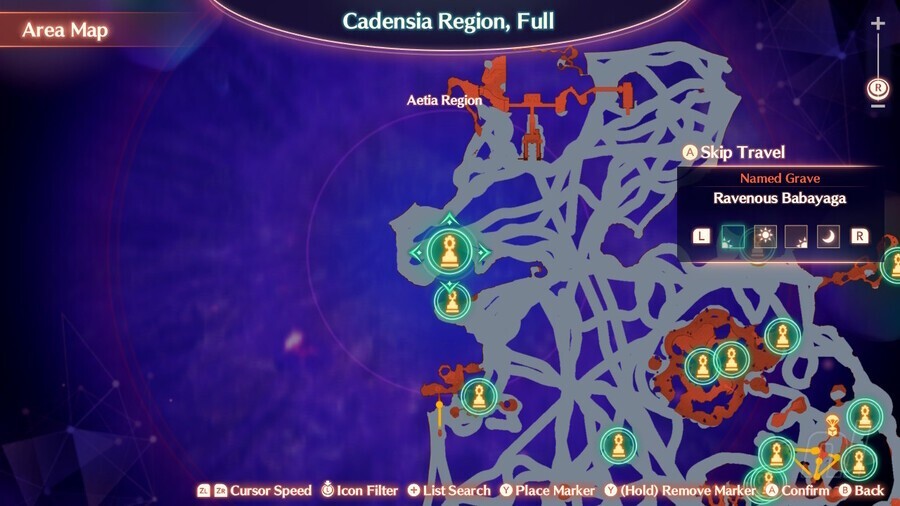 2. Hardshelled Admory – Level 57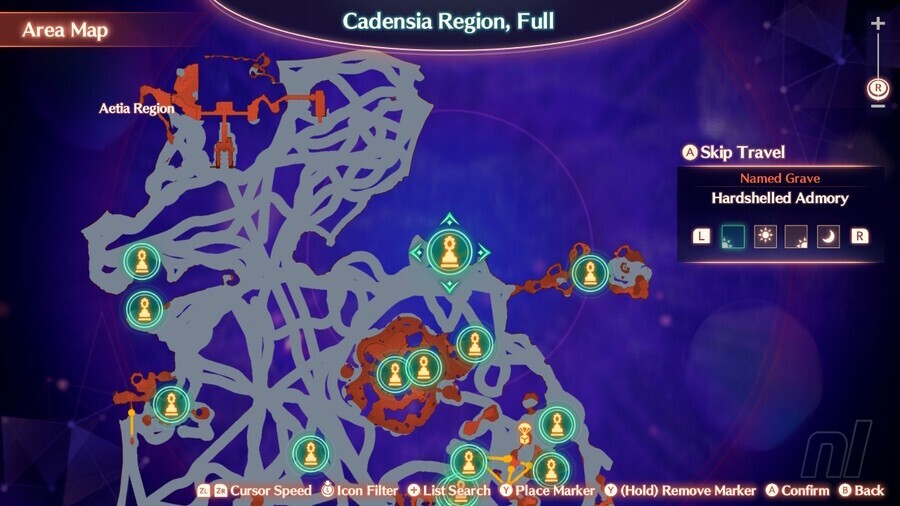 3. Galloping Ghuldan – Level 56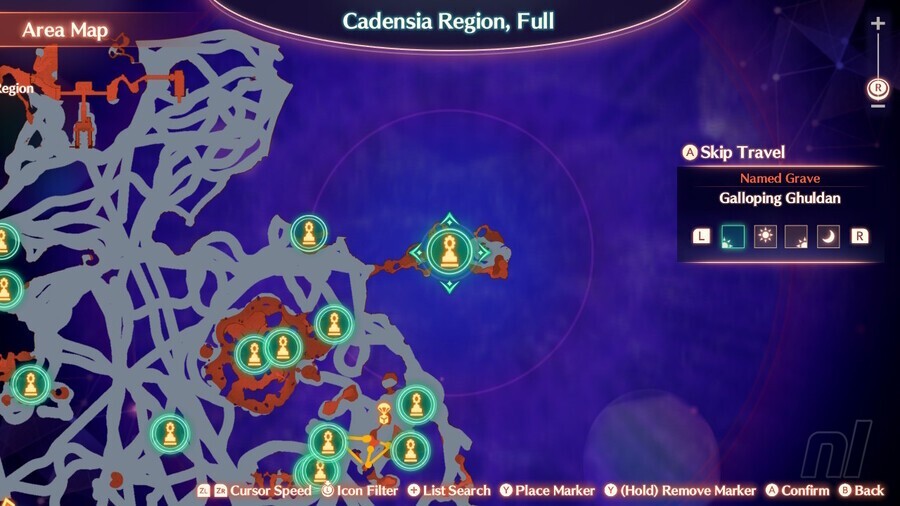 4. Naval Gyrus – Level 75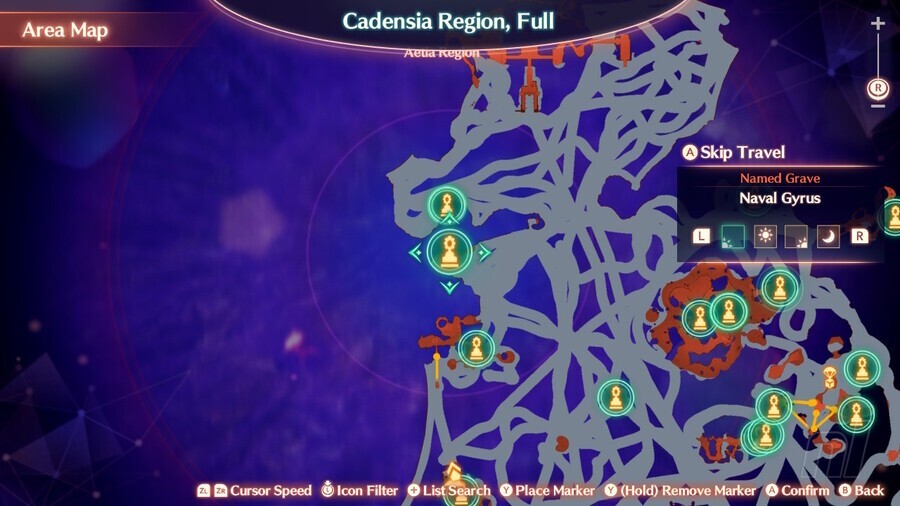 5. Heroic Gulkin – Level 76
6. Jealous Mizraile – Level 72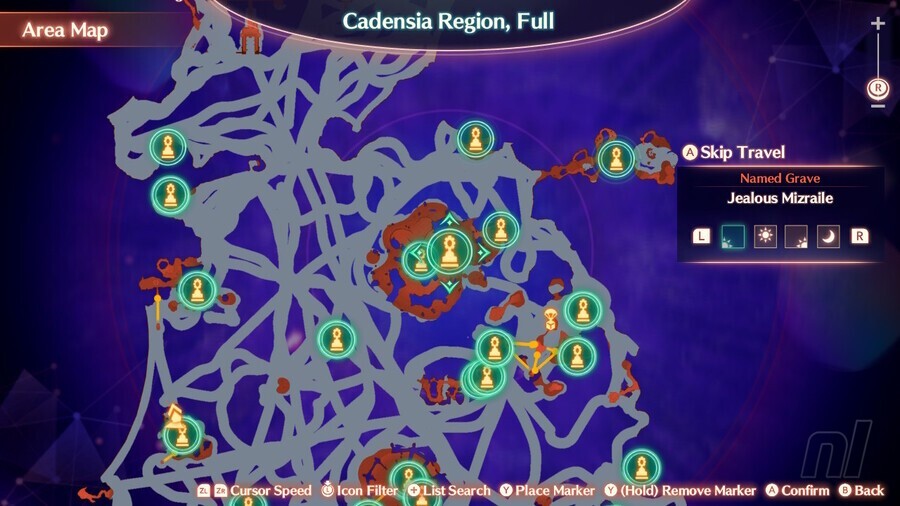 7. Abysmal Rakshmi – Level 64
8. Intrusive Neville – Level 49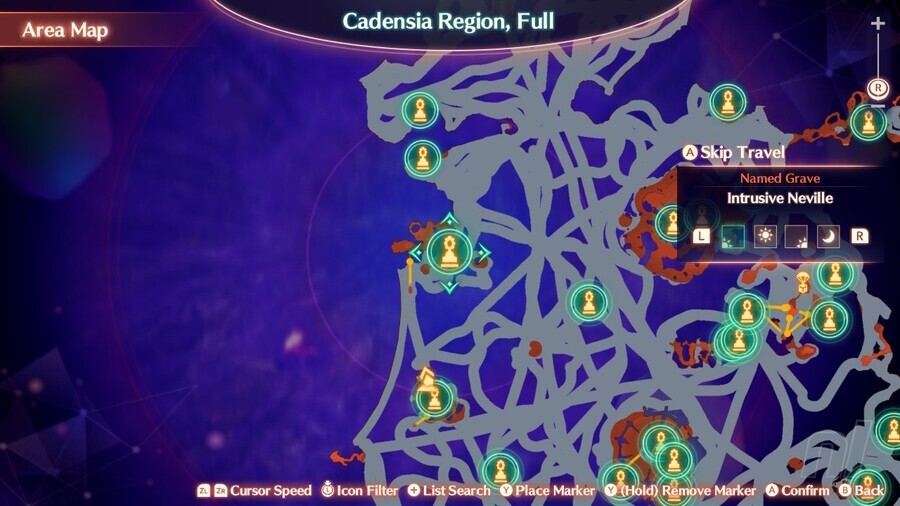 9. Seadragoon Melchior – Level 85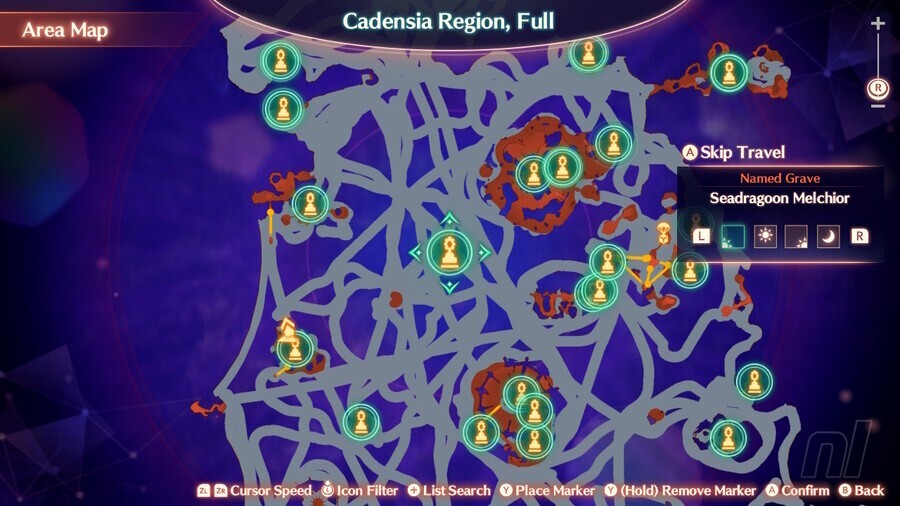 10. Taskmaster Imperion – Level 49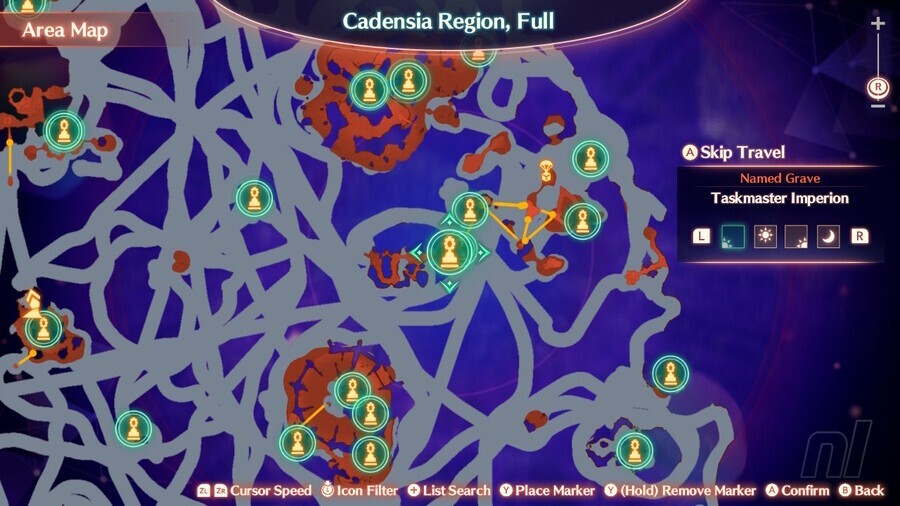 11. Navigator Helios – Level 48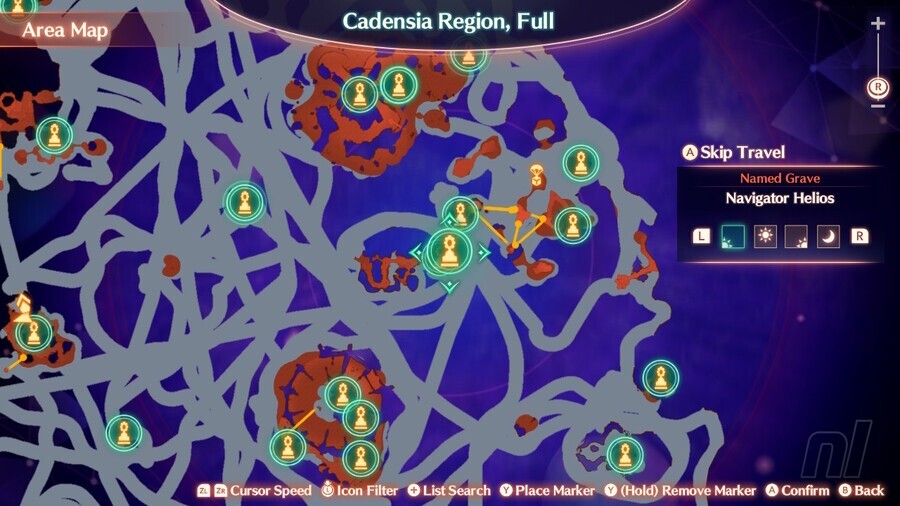 12. Widdershins Raddler – Level 48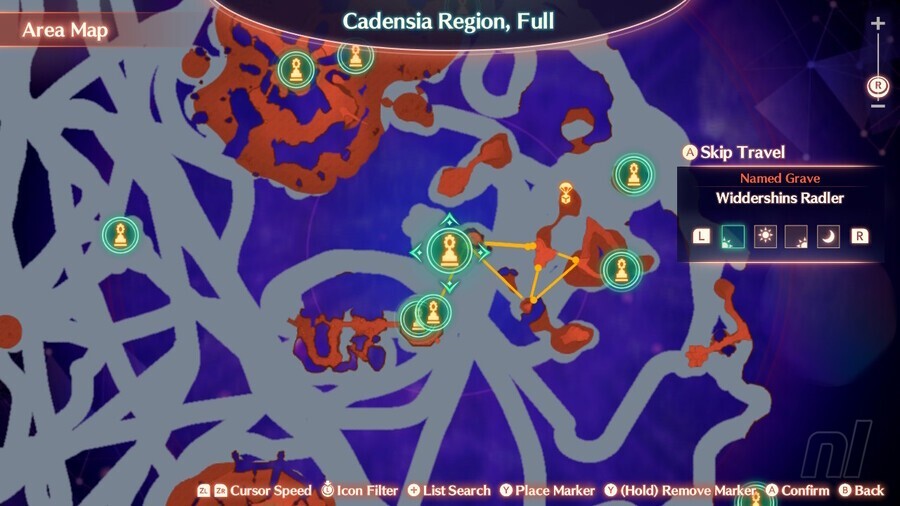 13. Oceanic Lucera – Level 73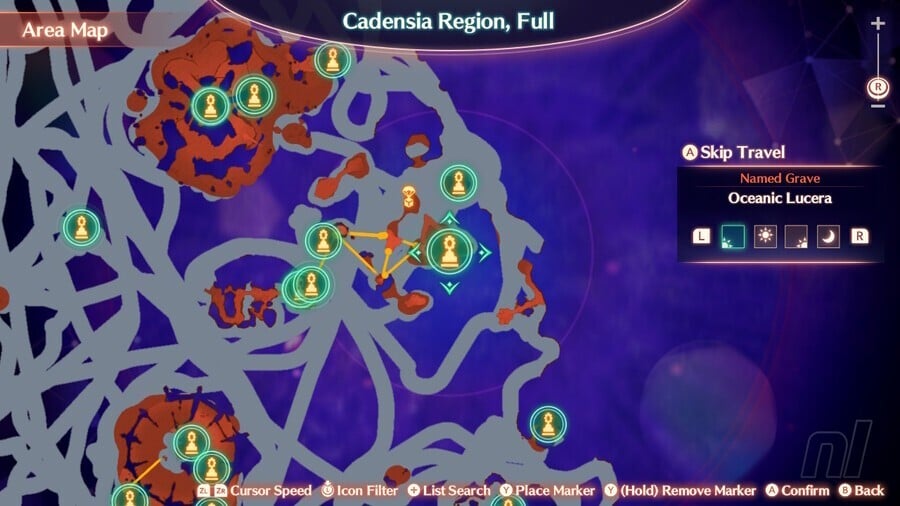 14. Barbed Merod – Level 51
15. 4 Blades In The Dark – Level 65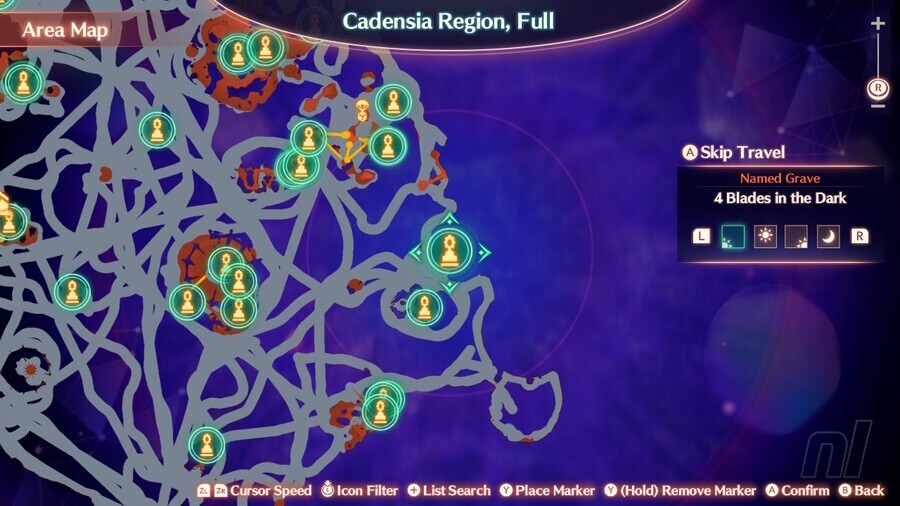 16. Whirlpool Triumvirate – Level 66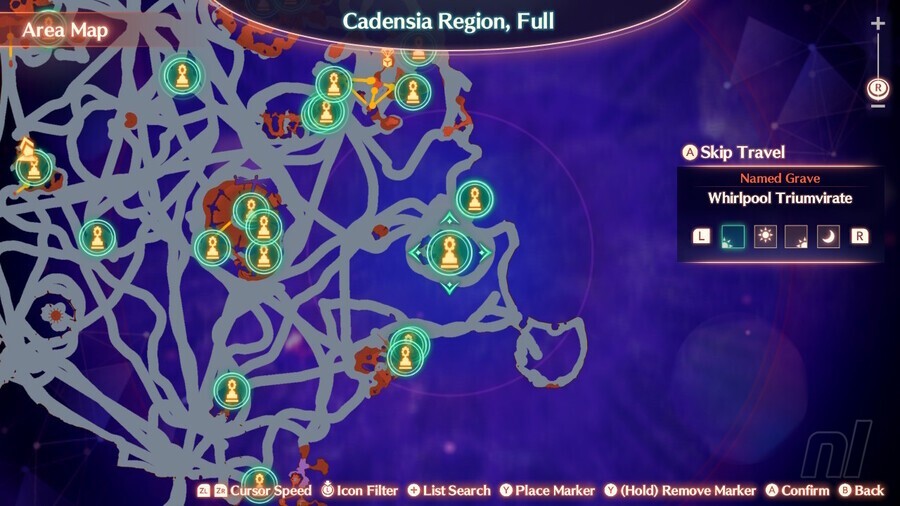 17. Demonic Krenolur – Level 75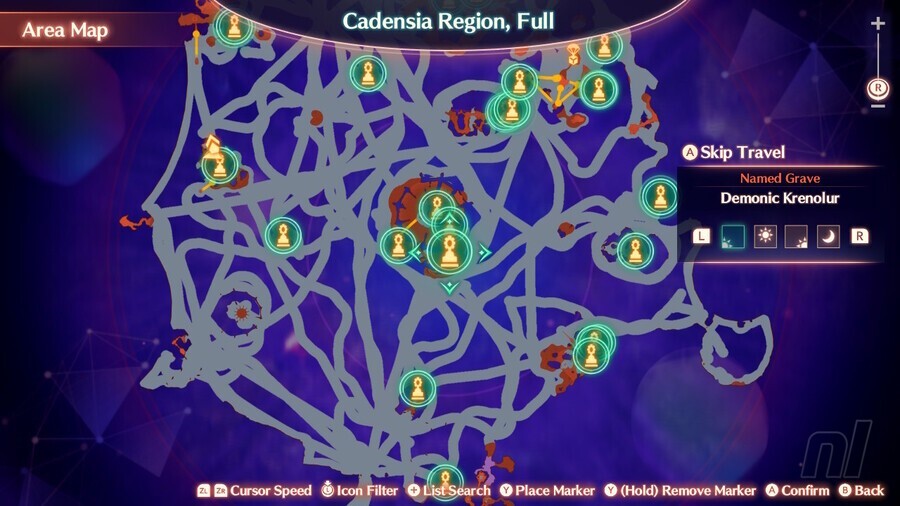 18. Flyswatter Kamado – Level 77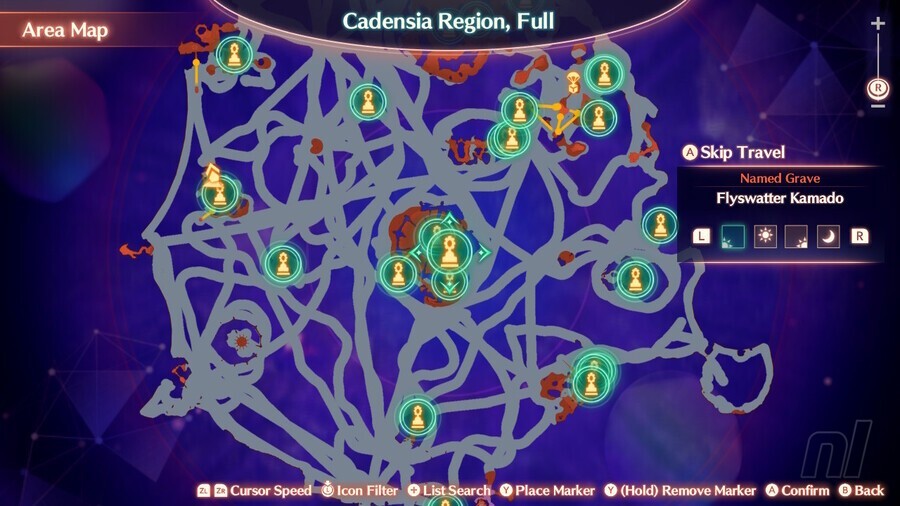 19. Ragemaw Tempeldo – Level 78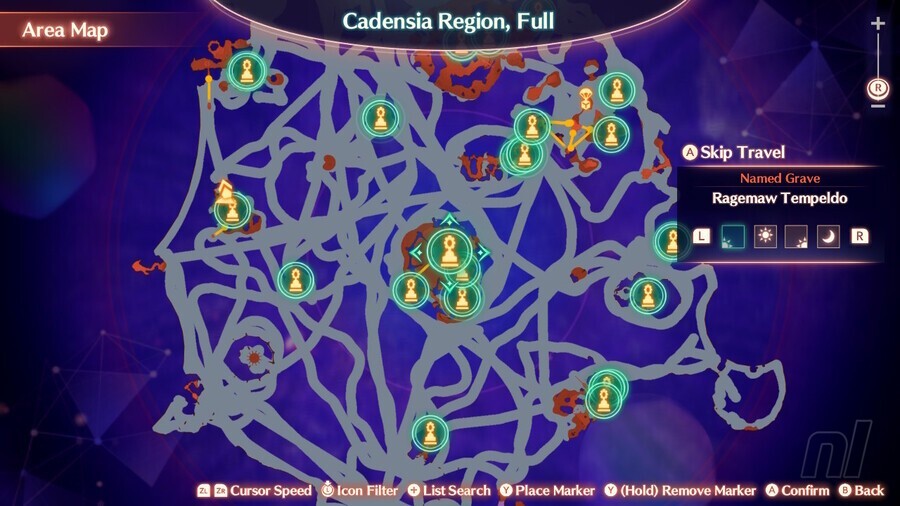 20. Virtuous Gulkin – Level 52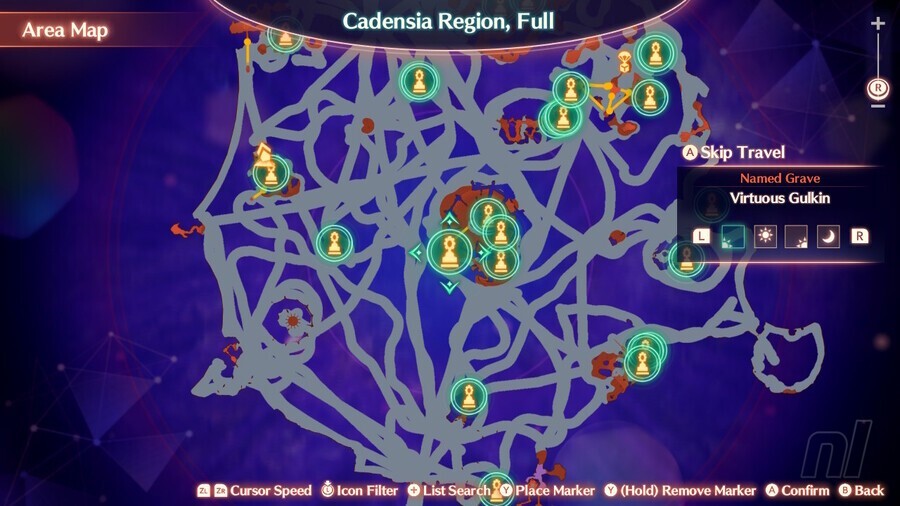 21. Sharkblade Nedd – Level 67 – NB: ONLY APPEARS IN RAIN STORMS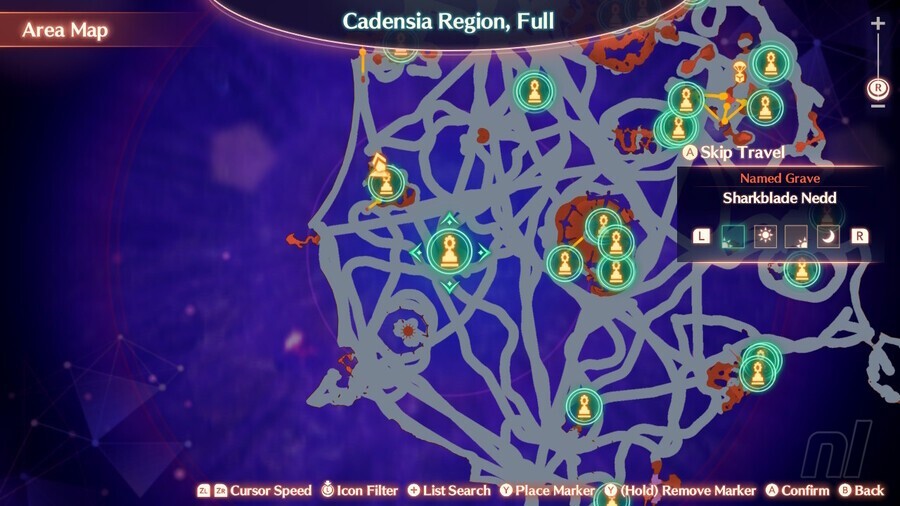 22. Spiky Aurelia – Level 63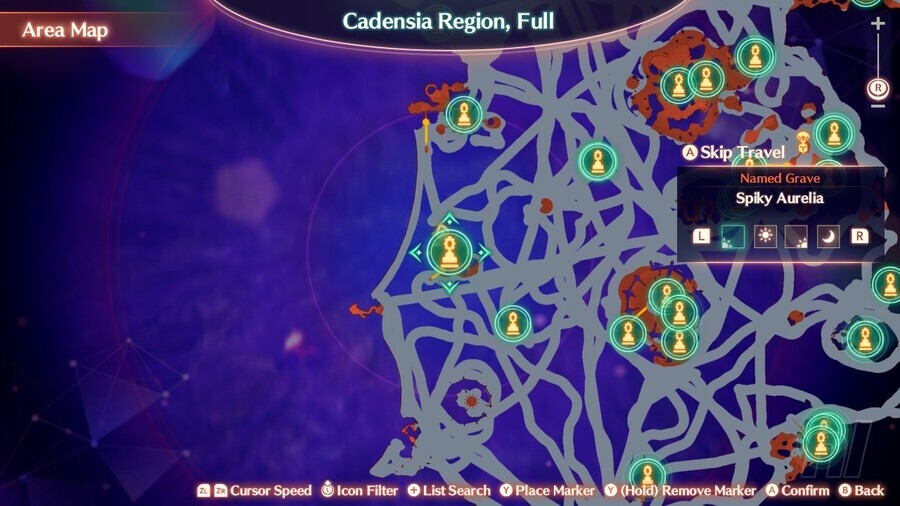 23. Covetous Gerondon – Level 60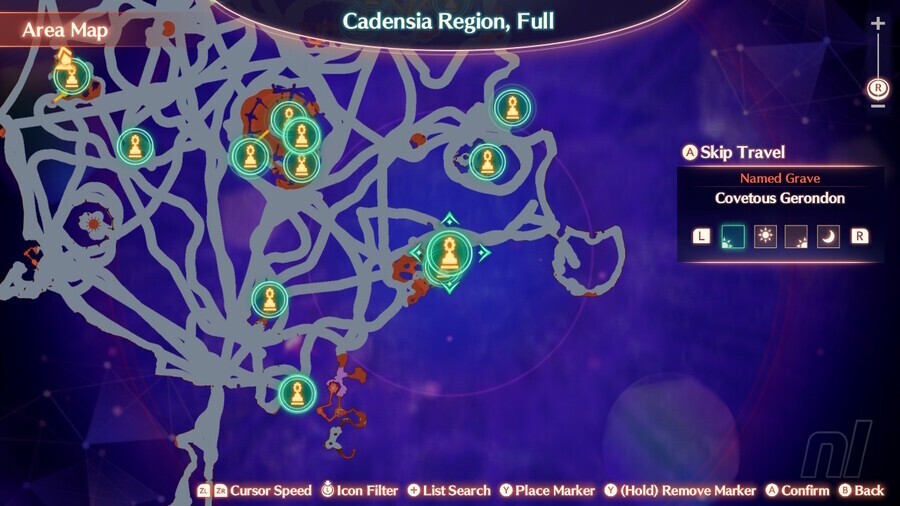 24. Talkative Dirakha – Level 63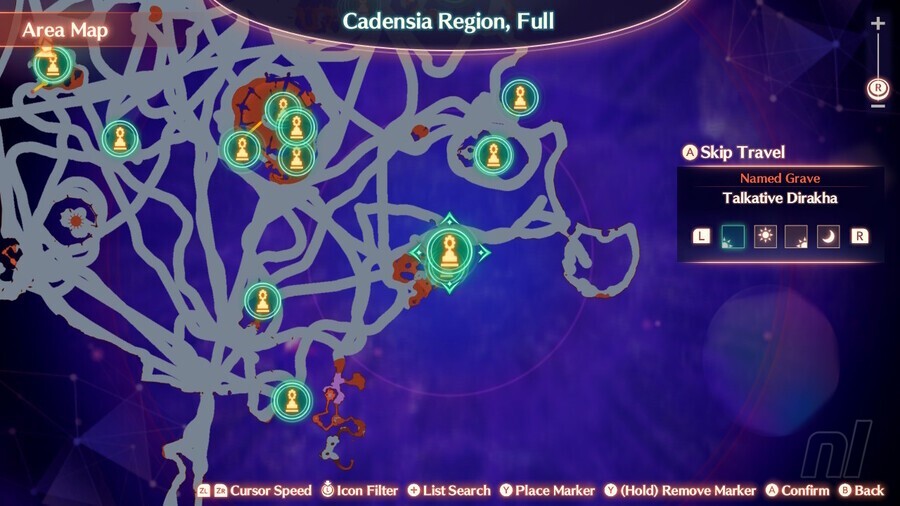 25. Otherworldly Rodsin – Level 60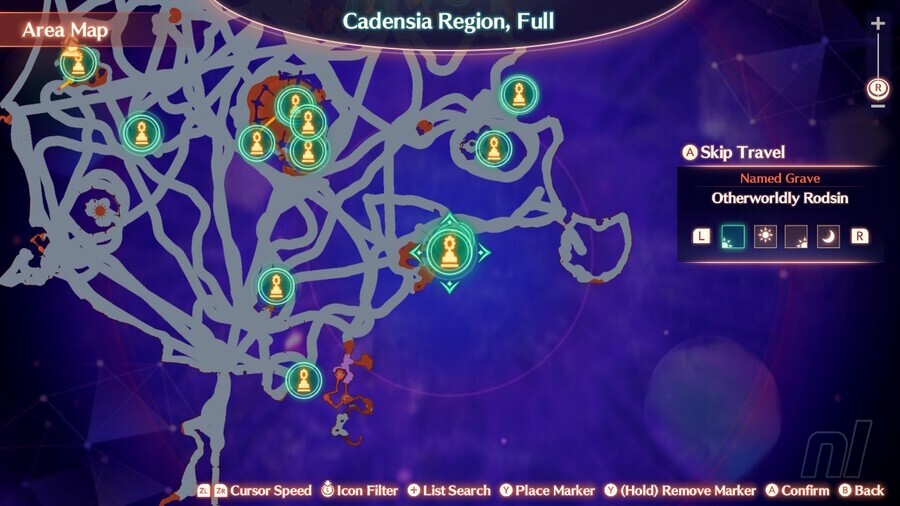 26. Killhappy Brijaidor – Level 79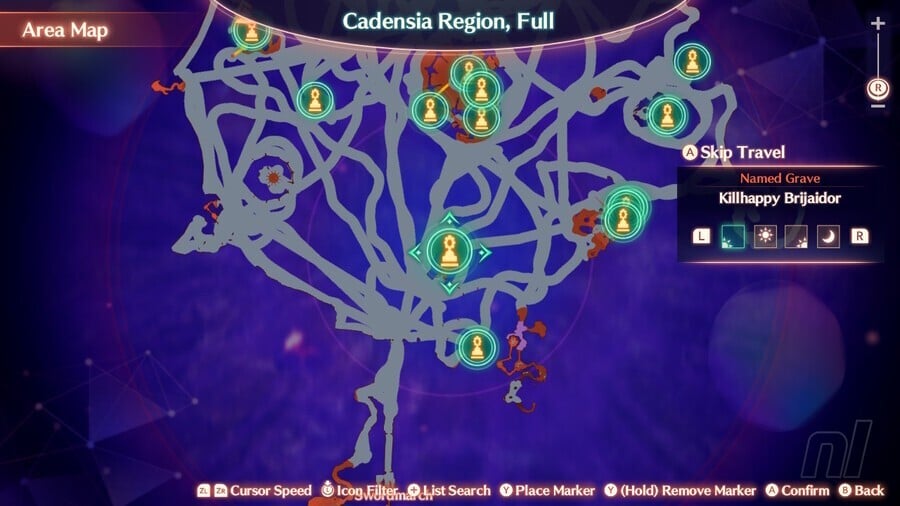 27. Littlefort Morley – Level 46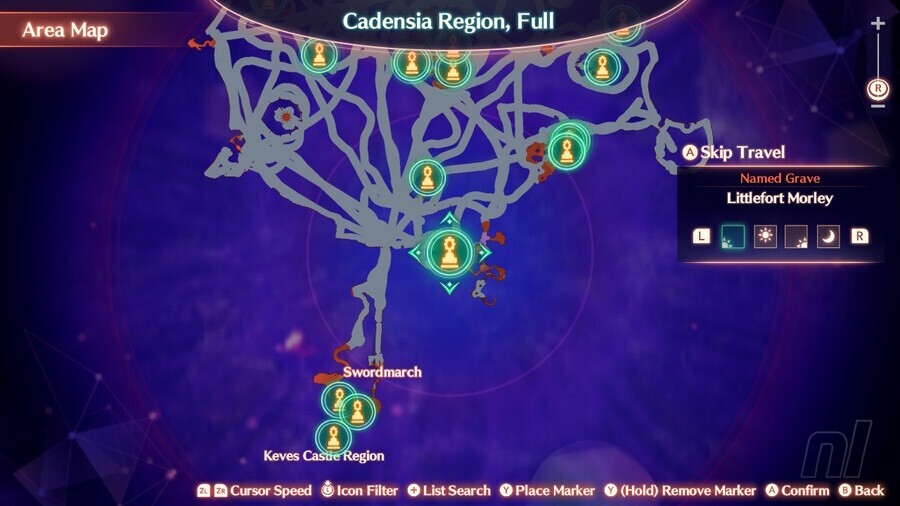 28. Foolhardy Saide – Level 58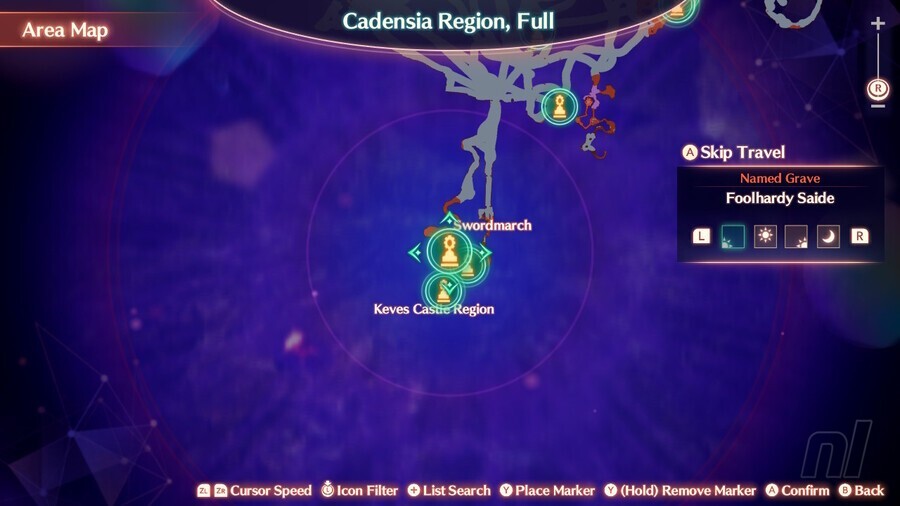 29. Sundappled Floria – Level 71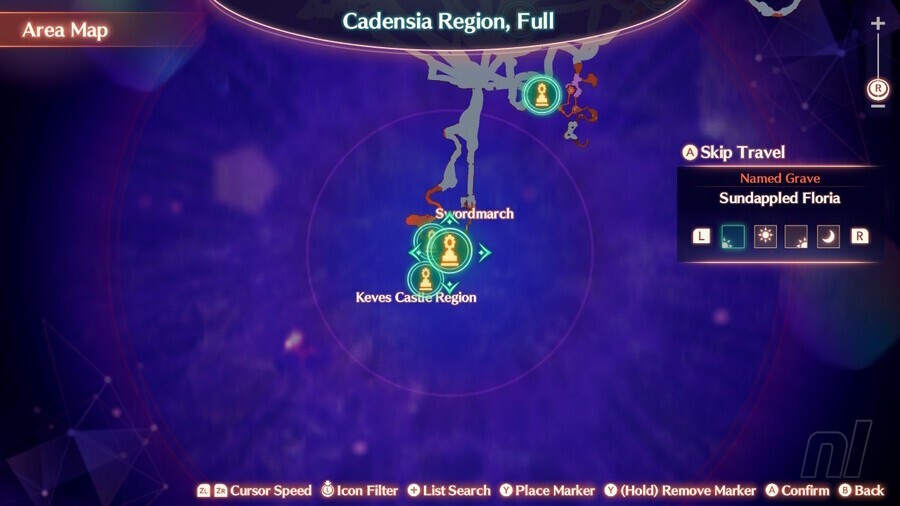 30. Spectral Remy – Level 42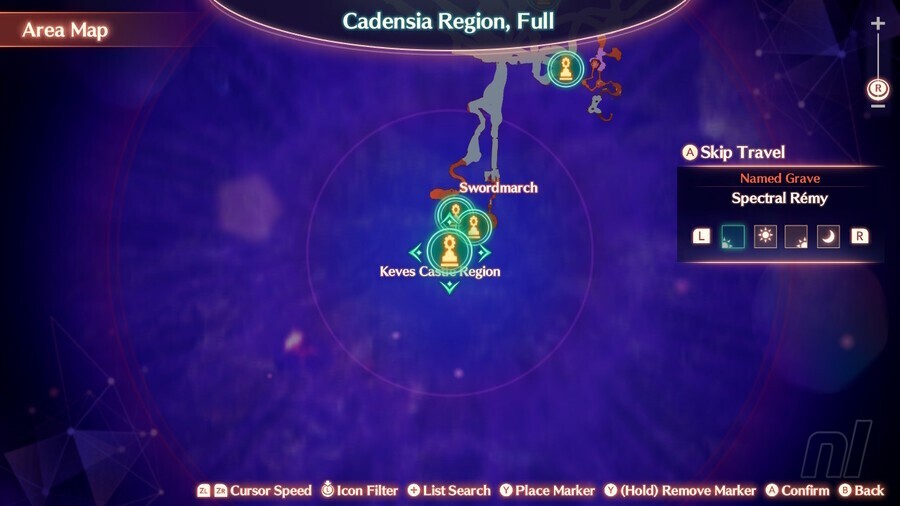 31. Obliterator Centaurio – Level 91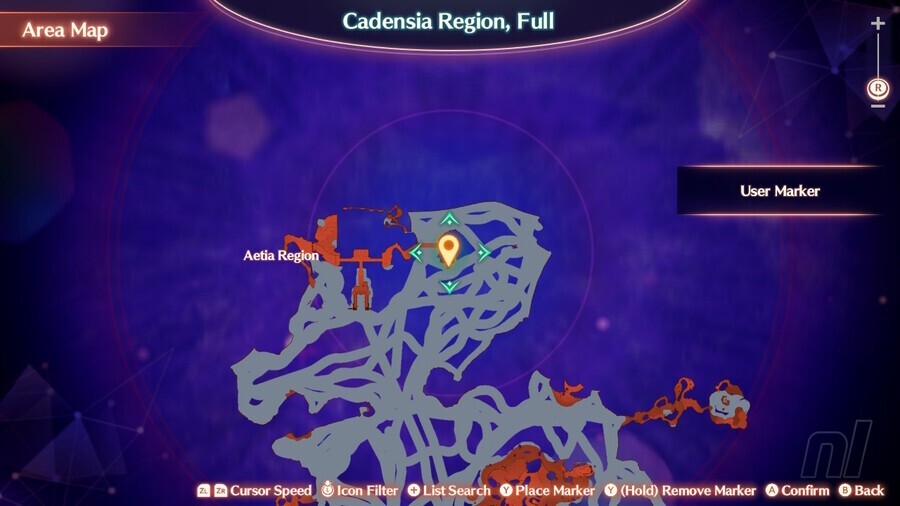 32. Levialord Emperio – Level 110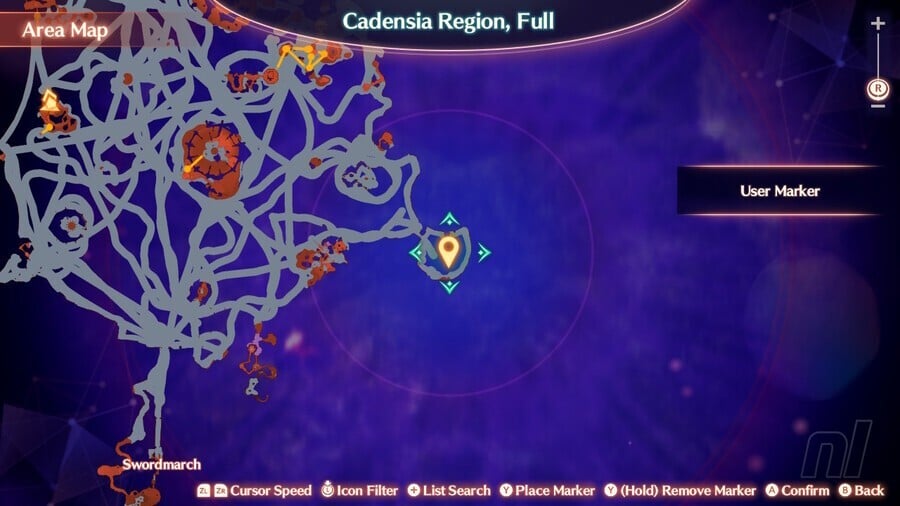 This article is part of our Xenoblade Chronicles walkthrough and guide series. We'll help you survive your journeys across Aionios with information you'll need to make the most of the game, such as How To Unlock Traversal Skills (Wall Climbing, Rope Sliding, Scree Walking, Hazard Neutralization), How To Unlock And Upgrade All Heroes And Classes, How To Get Affinity And XP Rewards from Collectopaedia Cards, and How To Unlock The Nopon Coin Xchange.
We'll also let you know where to find Every Rest Spot Location, All Unique Monster Locations and Every Ferronis Hulk Location, plus All Meal Recipes, Effects & Where To Find Them, and advice on whether you should play the previous Xenoblade Chronicles games before starting XC3.
And finally, you can check out our review and Where to Buy Xenoblade Chronicles on Nintendo Switch, if for some reason you haven't yet picked up the game!