Sports
WWE Women superstars who have won male titles
The women's Division of WWE has always been a dominant force, and there were times when they actually won a men's title. Let's find out.
There has been some fabulous women's power in WWE. From great powerhouses like Chyna, and Molly Holly to Trish Stratus, Beth Phoenix. These all women have shown what they are capable of. Here are the WWE Women Superstars who have won male titles.
1. Chyna- Intercontinental Championship 
Chyna was one of the most muscular women WWE superstars and meant a lot to the wrestling business. Despite her life unfortunately ending. There hasn't been anyone like this Hall of Famer.
She won the men's Intercontinental championship not once but twice in her career. After defeating Jeff Jarrett, the first was eventually becoming a co-holder with Chris Jericho. Her second time came during a tag team match with Eddie Guerrero against Trish Stratus and defending champion Val Veins.
2. Molly Holly- Hardcore Championship 
The Hardcore Championship was the first title that was contested under 24/7 rules. This led to a crazy night at WrestleMania X8.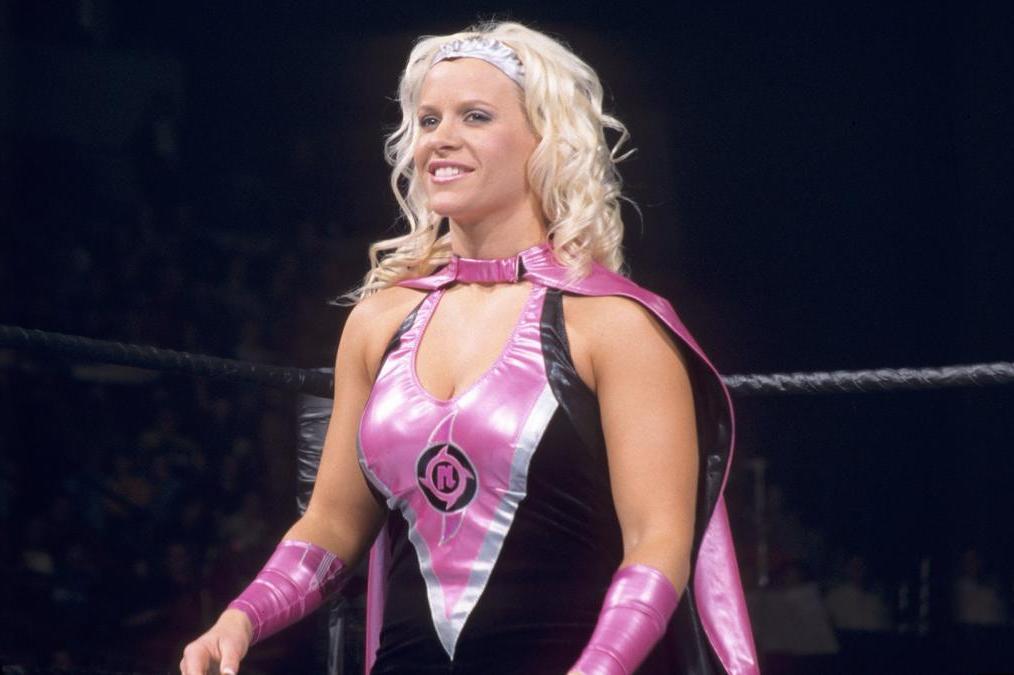 Maven fought Goldust for the Hardcore title, but several superstars engaged in the Hardcore bout throughout the night to win the title. Crash Holly, Spike Dudley, The Hurricane, and Mighty Molly even smashed a frying pan over Hurricane's head to claim the championship for a few moments.
3. Jacqueline- Cruiserweight Championship 
Jackie Moore, aka Jacqueline, is an absolutely dominant force in WWE and has shown her toughness time and time. She accepted an open challenge that Chavo Guerrero gave to her for the Cruiserweight Championship. 
She won the match and the title, but ten days later, on Judgement day, she lost the title to Guerrero, who had one hand tied behind his back.
4. Trish Stratus-Hardcore Championship 
Trish Stratus is one of the greatest female wrestlers of all time. There is no doubt about that. However, she was an excellent opportunist as well. After losing her own match in the ring, a hardcore match involving Crash Holly and Bubba Ray split severely.
Stratus took advantage of this and would pin Crash after Dudley smacked him with a garbage can. She won the Hardcore Championship in the process.
5. Kelly Kelly- 24/7 Championship 
Kelly Kelly was one of the pillars of the Women's division debuting in the Divas Era. The blonde stunner did her best whenever she got into the ring. She had some terrific matches with Beth Phoenix, where she showed what she is capable of in the ring.
She once won the 24/7 title by pinning Gerald Brisco. She is a former Divas Champion as well.
6. Maria Kanellis- 24/7 title
During the July 29, 2019 edition of Raw, Maria's husband, Mike Kanellis, defeated R-truth to win the title. But in trying to be a dutiful husband, Mike listened to his wife's demands and laid down so that she could pin him to win the title. She would spend the week as champion before Mike again pinned her during an OBGYN visit the following week.
7. Madusa- Cruiserweight Championship
Madusa is best known for throwing the WWE Women's title belt in the trash can when she showed up unexpectedly on WCW Monday Nitro on December 18, 1995. She regretted her actions and said that she wouldn't have done it if she hadn't been coerced by Eric Bischoff. 
At Starrcade 1999, Madusa met Evan Karagian for the latter's WCW Cruiserweight title. Spice, who was on Kargil's side, hit him with a low blow during the match, eventually leading to Madusa pinning him and winning the Cruiserweight title. She became the first-ever female to win the belt.
More WWE news
Follow our dedicated WWE page for instant WWE news and updates.