Sports
WWE recreates 2007 Backlash poster with Edge in 'The Shining' way
WWE recently released the posters for Wrestlemania Backlash with featured, Edge in a throwback style
The official 2007 WWE Backlash poster featured Edge. The poster was created keeping, Jack Nicholson and The Shining in mind. And now, the company again did the same thing. Wrestlemania Backlash 2022 poster features Edge again in the same manner. This time it is more justified owing to Edge's turn towards the dark side.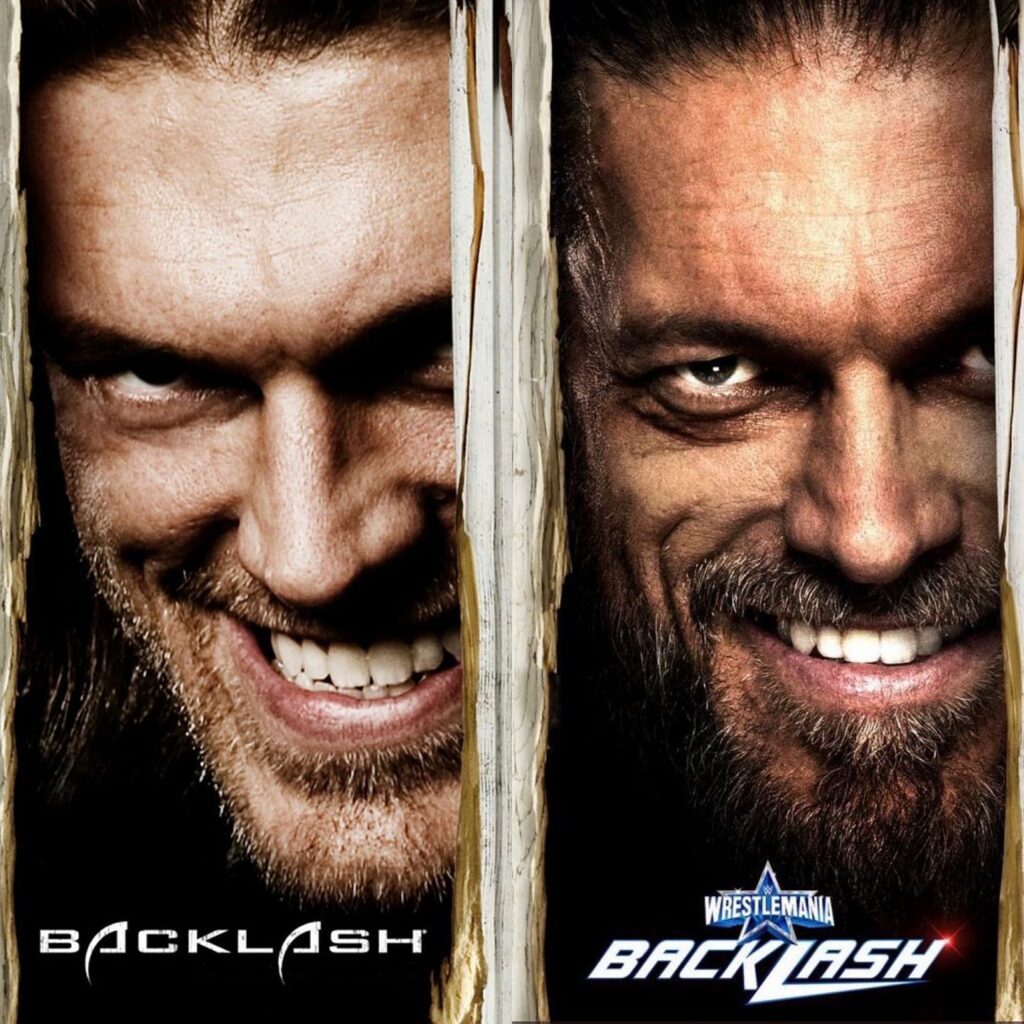 Edge took a heel turn and moved towards the dark path before his WrestleMania match against AJ Styles. The Rated R superstar joined hands with Damien Priest at the event and started terrorizing Styles ever since. Styles had the upper hand against the duo of Edge and Priest when he was assisted by Finn Balor.
Balor and Styles wiped the floor against Edge and Priest. The former leaders of Bullet club then proceeded to join hands and even did their signature 'too sweet' pose to close the segment. Ever since the segment, a reunion between the former leaders has been constantly teased by Balor.
Edge will now face Styles, with Priest banned from the ringside. Damian Priest lost his match against the phenomenal one this past week on RAW. It banned him from the ringside for his fellow stablemate's match at WrestleMania Backlash. With Priest now being excluded from the show, many rumors have surfaced of a new member joining the heel stable. Names such as Ciampa, Rhea Ripley, and Alexa Bliss are some rumored names that are floating around. Many are even speculating that Beth would join her husband as a part of the faction, 'Judgement Day.
"Everything is fine" – Beth Phoenix consoling herself after the Edge heel turn?
Beth Phoenix last appeared on WWE TV during Royal Rumble, but it has appeared that she has been backing her husband. Over the past few weeks, Phoenix has been posting cryptic updates on social media justifying the good left in her husband. Ahead of his match against Styles, Phoenix went to social media to upload another post. The post read, "Everything is fine."
Fans are now speculating Beth's involvement in Edge's storyline against Styles, either with him or against him. The former women's champion has been frantically tweeting regarding her husband. Which has led to the fans expecting her involvement in the story. Previously Beth had also shared about a 'Secret project' she had been working on with WWE. Could this be the that secret project?
More WWE news
Follow our dedicated WWE page for instant WWE news and updates.