Sports
WWE RAW Results, winners, and grades, 2 May 2023
We start with the RAW results, winners, and grades.
Asuka had her first match since returning while Tommaso Ciampa once again attacked Mustafa Ali from behind on the latest episode of WWE's red brand. Let us begin with the 2nd May 2023 edition of WWE RAW results.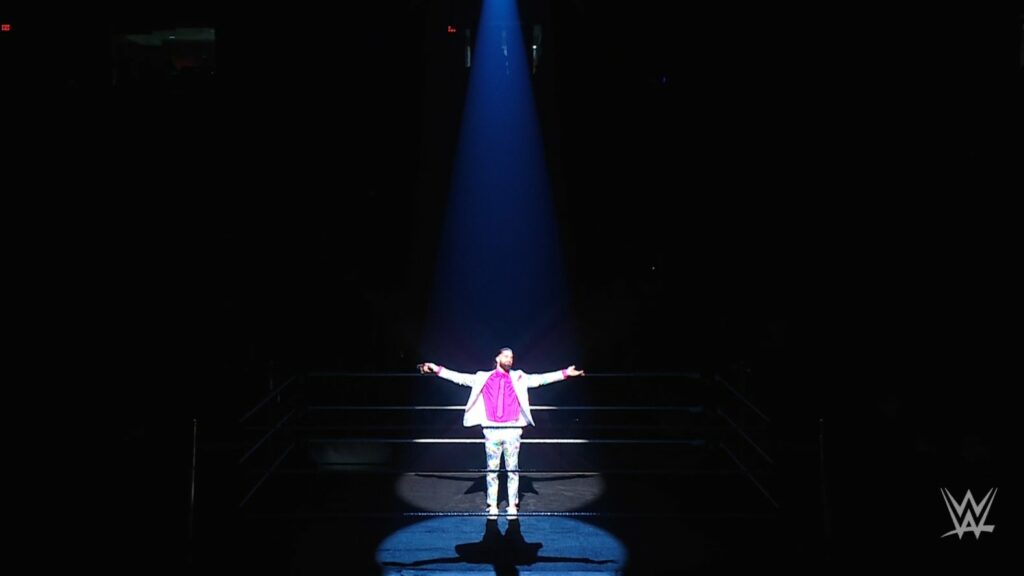 The Bloodline arrives on RAW
Paul Heyman hyped up Roman Reigns. Reigns took up the mic and demanded the crowd to acknowledge him. Right after that, RK-Bro came out and delivered RKOs to The Usos. The RAW Tag Team Champions called out Drew McIntyre with Roman Reigns surrounded in the ring.
After McIntyre made his way to the squared circle, RK-Bro left it to the Scottish Warrior and he went into a brawl with Reigns. The former two-time WWE champion had the better of the brawl but The Usos returned to attack Drew. However, RK-Bro came back and a scuffle ensued as referees and officials came out to pacify the situation.
We saw a segment from backstage where Ezekiel introduced himself to the Street Profits. They had a drink until Alpha Academy and Kevin Owens interrupted. Owens and Chad Gable said they would expose the liar that is Ezekiel and Owens took Ezekiel's glass and threw the drink on him.
Street Profits and Ezekiel versus Alpha Academy and Kevin Owens
Angelo Dawkins started the match with Chad Gable. Great speed and athleticism from the big man. Montez Ford got the tag and they delivered a double-team move to drop Gable. Ford, however, found himself locked in an arm bar soon after. Otis came into the ring but was hit with 3 dropkicks simultaneously by Ezekiel, Ford, and Dawkins.
After the commercial break, we saw Gable working on the shoulder of Ford, who was delivered a splash by Otis. Ford was isolated on the wrong side of the ring and Owens got the tag in and delivered a moonsault from the middle rope. Ford, however, hit an enzuigiri and made the tag to Ezekiel.
A fired up Ezekiel took out all 3 of his opponents and delivered an impressive suplex on Gable and went for the cover but Otis broke the count. Otis threw Ford outside the ring and met the same fate at the hands of Dawkins. Owens delivered a superkick to take out Dawkins. Ezekiel was waiting for Owens as he assaulted him with a flurry of punches. Owens went outside the ring to take a breather from the onslaught. Back in the ring, Gable was the legal man with Ezekiel. As Ezekiel was looking to end the match, Owens tripped him from outside the ring and Gable took advantage for a roll-up victory.
Result – Alpha Academy and Kevin Owens beat Street Profits and Ezekiel
Grade – B
AJ Styles gave a backstage interview. He said he was about to beat him at WrestleMania but Damian Priest got him distracted and he lost. So he had a match set up for the night against Damian Priest and if he could beat Edge's ally then he would be barred from ringside in Edge's match against Styles at WrestleMania Backlash.
No management powers for Sonya Deville
Backstage, Adam Pearce confronted Sonya Deville. He told Sonya that the higher management wanted her to compete this week without having any management powers. So Pearce set up a six-woman tag team match with Deville teaming with Rhea Ripley and Becky Lynch to face Liv Morgan, Asuka, and Bianca Belair later in the show. Deville wanted to make the match a no holds barred one but Pearce reiterated that she is not an official on the night and just a competitor.
Veer Mahaan versus Verne Hanson
Verne Hanson, Veer Mahaan's next opponent was interviewed in the ring by Byron Saxton. He was asked why did he sign up for a match against someone who forces his opponents to take immediate medical attention after the bout gets over. Hanson said how he dreamt of being a WWE Superstar and now he will be fulfilling his dream. As the match started, Veer caught him and pummeled him to the corner.
An elbow from Hanson was the only bit of offense he could muster, and it enraged Veer even more. The Cervical Clutch and an immediate tap out from Hanson. The beatdown continued outside the ring. Mahaan locked in the Cervical Clutch against the ropes and incapacitated the young man before leaving.
Result – Veer Mahaan beat Verne Hanson
Grade – D
Edge and Damian Priest made their way to the ring. Edge cut a promo degrading North Carolina.
AJ Styles versus Damian Priest – If AJ Styles wins, Damian Priest will be barred from ringside during the Edge versus AJ Styles match at WrestleMania Backlash – WWE Raw 2nd May 2023
Damian Priest dominated the initial exchange with a big boot and a Broken Arrow. Styles launched Priest to the outside and delivered a Phenomenal Forearm on the outside. The Phenomenal one pushed Priest into the ring post but the Archer of Infamy recovered and lifted Styles and sent him shoulder-first into the ring post on the outside. Styles delivered a powerbomb back in the ring for a near fall.
Priest hit a Backbreaker for a two count. Styles went for the Calf Crusher but Edge distracted him. The match ended with Styles winning via a roll-up. After the match, Edge attacked Styles, and alongside Priest, they aimed to hurt Styles' already injured shoulder. Finn Balor came out and made the save as he and Styles thwarted Edge and Priest and celebrated with the Two Sweet gesture.
Result – AJ Styles beat Damian Priest
Grade – B
Omos and MVP were discussing backstage how the Colossus would be hurting Bobby Lashley at WrestleMania Backlash. Cedric Alexander came out and wanted to align himself with MVP, crediting him for his success while they were a part of the Hurt Business. MVP said he moved on to bigger things but Cedric said he wanted to prove a point as he had a match with Lashley later on. MVP assured that he and Omos will have their eyes on him.
Miz TV with Mustafa Ali as the special guest – – WWE Raw 2nd May 2023
Miz came out for a Miz TV segment and welcomed Mustafa Ali as his special guest. Ali's music was cut short while he was making his entrance. Ali got in the ring and took a microphone but it wasn't functioning. Miz said he would look into it and continued dissing Ali. The microphone would still not work and Miz said it's embarrassing that on WWE's flagship talk show, the microphone isn't working. He requested Ali not to complain on Twitter.
Ali took Miz's microphone and said that the only thing that he and the WWE Universe are complaining about is that A-lister is still working in the company. Theory came out to the ring and said that he felt for The Miz who didn't have time to prepare for his match against Ali last week so he spoke to his "mentor" Vince McMahon and scrapped Miz's loss from the record books. Ali wanted to earn a championship shot and Theory said he will have a No. 1 contender's match on the show. Ali accepted and Theory then revealed that the match will be a handicap one with Mix and Theory being Ali's opponents.
Mustafa Ali versus The Miz and Theory – No. 1 contender match — WWE Raw 2nd May 2023
The match started and the two heels used the numbers advantage to wear down Ali. The former leader of Retribution couldn't muster up any offense until towards the end when he delivered dropkicks to his two opponents and hit Miz with the rolling neckbreaker.
He went for the pin but Theory broke it with a desperate dive. The match finished when Ali was busy with Theory on the outside and when he was about to return to the ring, Miz planted him with a Skull Crushing Finale. After the match, Tommaso Ciampa attacked Ali from behind like last week but this time inside the ring.
Result – The Miz and Theory beat Mustafa Ali
Grade – C
In a backstage segment, Nikki A.S.H won the 24/7 Championship from Dana Brooke.
Nikki A.S.H. (c) versus Dana Brooke -24/7 Title match – – WWE Raw 2nd May 2023
Akira Tozawa, R-Truth, Tamina, and Reggie were all outside the ring for this match. Nikki tied up Brooke on the ring apron and assaulted her. Back inside the ring, Brooke used her athleticism to plant Nikki face-first for the win.
After the match, Tozawa, Truth, and even Reggie tried to pin Brooke but they failed to win. Brooke slapped Reggie and announced that she wanted a divorce.
Result – Dana Brooke beat Nikki A.S.H.
Grade – D
In a backstage interview, Becky Lynch said it is her comeback story and it will start by ending Asuka.
Seth Rollins appreciation night – WWE Raw 2nd May 2023
Rollins came to the ring and said after celebrating Randy Orton's 20-year career in WWE last week, he thought someone like him who he claimed was underappreciated and undervalued should be celebrated as well. He had the spotlight on him as the fans sang his entrance theme. He said Cody tried stealing his spotlight at WrestleMania but he will never succeed as he is the spotlight. Rollins wanted to show the fans a highlight reel showing his rise but he instead got Cody Rhodes coming out to the ring.
The crowd erupted on seeing the American Nightmare. Cody said he has been a gentleman since he has been back but he felt Rollins would be crossing the line before WrestleMania Backlash. Cody called Rollins one of the best superstars in the last 20 years but added that he is delusional. Rollins cut Cody and said the Late great Dusty Rhodes wrestled many matches in that arena but was an egomaniac and called him delusional and so is Cody. Rollins said that Dusty wanted to be the world champion but he wasn't good enough and as long as the Visionary is in WWE, Cody won't be good enough. Seth delivered a right hand and started beating down Cody, but the latter delivered a Cutter to send Rollins out of the ring.
Bobby Lashley versus Cedric Alexander – WWE Raw 2nd May 2023
As the match was about to begin, Omos' music hit and Cedric took advantage of the distraction. MVP and Omos came out to the stage area and the former told the Almighty that if he struggles against Cedric, what's he going to do against the Colossus. Lashley began to assault Cedric and put him away with a spear to turn him inside out. Lashley locked in the Hurt lock and Cedric tapped out immediately.
Result – Bobby Lashley beat Cedric Alexander
Grade – C
Liv was interviewed backstage and she said Rhea wasn't disappointed in her. Liv thought Rhea was actually disappointed in herself.
Doudrop met Nikki A.S.H. backstage and asked her if she is done playing around and ready to start taking things more seriously. Nikki answered in the affirmative and this promises to be a formidable tag team.
Liv Morgan, Asuka, and Bianca Belair versus Becky Lynch, Rhea Ripley, and Sonya Deville at WWE Raw 2nd May 2023
Bianca and Rhea clashed and it was power versus power. The latter pulled the EST by her hair and dropped her. Deville for the tag and Bianca beat her down and tagged Liv to keep the assault going. Becky tagged herself in and caught Liv with an elbow drop.
Liv dropped Becky with some kicks and knees to the face and hit a dropkick from the ropes. She launched herself to the outside to take out Rhea but the distraction helped Becky to deliver a leg drop for a near fall. Liv remained isolated at the wrong corner as the heels assaulted her by making frequent tags.
Liv finally managed to make the tag to Bianca and she took out Rhea with a shoulder tackle and delivered a suplex for a near fall. Deville and Rhea hit a double superplex on Belair. Belair tagged in Asuka and she cleaned house taking out Deville and Rhea. Liv got the tag which Deville didn't see.
A hip attack from Asuka sent Deville outside the ring where Liv drilled her with a devastating move. Deville and Liv were the legal competitors. Deville had her feet on the ropes while going for the cover. The referee spotted it and Bianca distracted Deville. liv delivered the Oblivion to pick up the victory.
Result – Liv Morgan, Asuka, and Bianca Belair beat Becky Lynch, Rhea Ripley, and Sonya Deville
Grade – A
Overall show grade – B+
More WWE news
Follow our dedicated WWE page for instant WWE news and updates.