Sports
Who is Luisinha Oliveira, the girlfriend of F1 star Lando Norris?
Know everything you need to, about the current girlfriend of Lando Norris including her net worth, personal life, career and more
Luisinha Oliveira is a popular Portugese model, social media influencer and entrepreneur, who is presently in a relationship with McLaren F1 team driver Lando Norris. Here's everything you need to know about her net worth, personal life, career and more.
Luisinha Oliveira Facts
| | |
| --- | --- |
| Birth Place | Porto, Portugal |
| Father's Name | Adriano Oliveira |
| Mother's Name | Raquel Barosa Oliveira |
| Star Sign | Saggitarius |
| Net Worth (2021) | US$ 3 million |
| Age | 22 years |
| Date of Birth | November 29, 1999 |
| Education | Graduate |
| Nationality | Portugese |
| Partner | Lando Norris |
| Children | None |
| Occupation | Fashion Model, influencer, entrepreneur |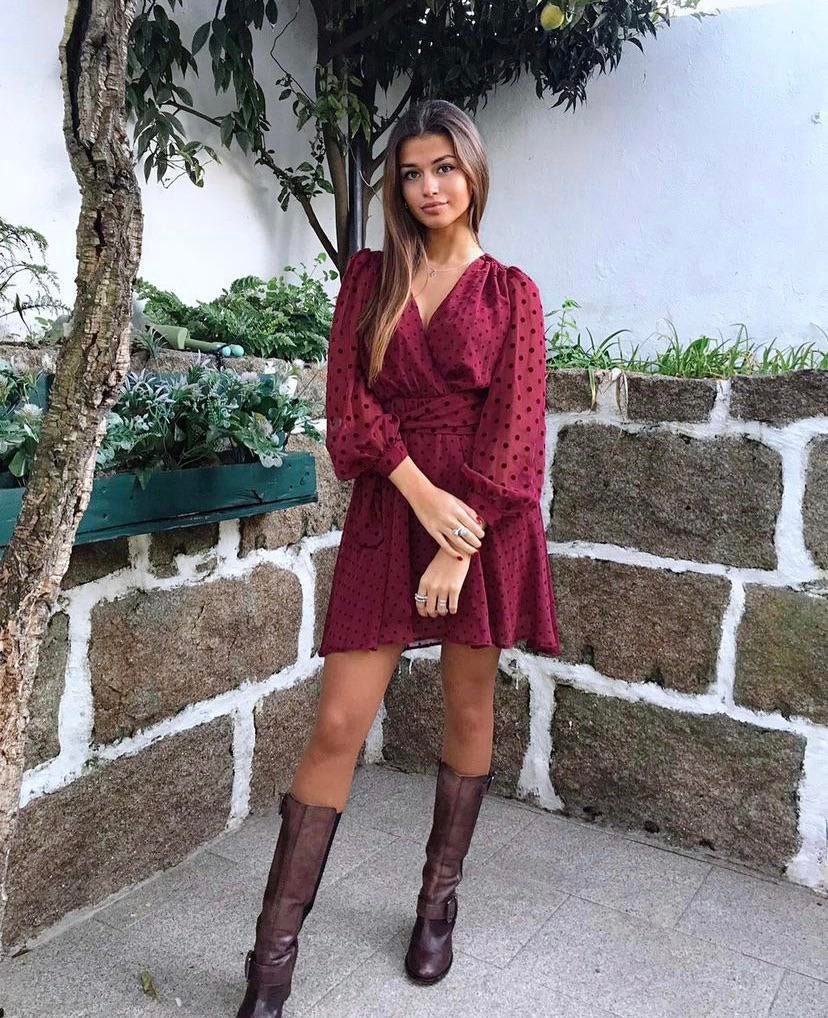 Luisinha Oliveira Net Worth
Luisinha Oliveira is a popular fashion model, social media influencer, celebrity partner, and entrepreneur. Her present net worth as of 2023 is approximately US$ 3 million. The major source of her income is fashion modeling and it forms the major part of her net worth.
Luisinha Oliveira Career
Oliveira was into modelling from a very young age. She has always been drawn to the profession of fashion modelling and followed her dreams passionately besides focusing on her studies. Presently, Oliveira is a very popular model and influencer. She is under contract with Centrals Models, a well-known Portuguese modelling agency. Besides modelling, she posts content on adventure, lifestyle and fashion on social media platforms like Instagram which has earned her a huge base of followers.
Luisinha Oliveira's boy friend Lando Norris
Lando Norris is a British racing driver, who currently drives for the McLaren team in F1. Just like his partner, Norris is 22 years old. He was born in Bristol, United Kingdom, and has been dating Luisinha Oliveira for close to a year now. Norris made his F1 debut at the 2019 Australian Grand Prix and is one of the top-rated drivers on the circuit. Norris finished the 2021 season in the sixth spot securing 160 points in the Drivers' Championship.
Lando Norris was born in Bristol, to Adam and Cisca Norris. His father is a retired pensions manager and is one of Bristol's wealthiest people as well as the 501st-richest person in the country. His mother Cisca (née Wauman) is from the Flanders region of Belgium. He is the second oldest alongside three siblings, with two younger sisters Flo and Cisca, and an older brother Oliver who was also involved in karting on a competitive level. Norris holds both British and Belgian citizenship and speaks a small amount of Flemish Dutch. Norris was educated at Millfield School in Street, Somerset, leaving school without taking his GCSEs.
He studied physics and mathematics with a full-time personal tutor. His family also later moved to Glastonbury to allow him to become a day pupil, and pursue his racing career, citing Valentino Rossi as an inspiration.
In February 2017, Norris was signed as a junior driver with McLaren. Later that year, Norris tested for McLaren in a scheduled mid-season test. He set the second-fastest lap on the second day of testing at the Hungaroring. In late 2017, Norris became the official McLaren test and reserve driver for the 2018 season. Norris participated in his first official practice session at the Belgian Grand Prix, recording 26 laps. Norris drove in six further practice sessions during the year. In February 2023, Norris signed a contract extension with McLaren that will see him be with the team until at least 2025.
Luisinha Oliveira Personal Life
Oliveira was born in the city of Porto in Portugal. She is presently residing in Matosinhos along with her family. She lives with her father, Adriano Oliveira; mother, Raquel Barosa Olivieira; elder sister Beatriz Oliveira and a pet dog, Cookie. Her sisters is a professional model and an actress in the film industry and has appeared in several popular TV shows.
Luisinha Oliveira FAQs
Who is Luisinha Oliveira?
Luisinha Oliveira is a professional fashion model and the present girl friend of McLaren F1 team driver Lando Norris
How old is Luisinha Oliveira?
Luisinha Oliveira is 22 years old
Is Hannah Prater an American citizen?
No, Luisinha Oliveira is not an American citizen, she is of Portugese nationality.
What is Hannah Prater's net worth?
Hannah Prater has a net worth of US$ 3 million.
Does Hannah Prater have any children?
No. Luisinha Oliveira doesn't have any children
More Celebrity Net Worth
Follow our dedicated Celebrity Net Worth page for Net Worth news and updates