Sports
" When we started in the 90s it was the wild wild west."- Matt Hardy on the transition of locker rooms
Matt Hardy is a veteran of pro wrestling and is currently signed to AEW where he teams with his real-life brother Jeff Hardy.
The 47-year-old Matt is a 14-time world tag team champion. He held the WWE World Tag Team Championship six times, the RAW Tag Team Championship three times, the SmackDown Tag Team Championship, ROH World Tag Team Championship, and WCW Tag Team Championship on one occasion each. He also won the TNA World Tag Team Championships twice.
Big Money Matt was trained by WWE Hall of Famer Dory Funk Jr. and made his debut way back in October 1992. In a recent interview with Fightful, Matt discussed how wrestling has changed drastically over the years.
"I mean in all honesty too I mean wrestling has just changed drastically. When we started in the 90s it was the wild wild west. I mean literally, you were gonna come in and you were gonna get hazed and they were gonna see if you had the balls to stick around or whatever it may be. I mean it was a different world and as society has changed, so has pro wrestling. You know, especially here at AEW it really mirrors society in many ways.
You know we try and be fair across the board and I don't think we look at fans or even people who are wrestling reports, we don't look at them as a less than now you know what I mean after like everyone kind of is on the same level and equal. People are treated as such so that's definitely one of the good things that has come out of the last 20-25 years in pro wrestling. Like people, in general, are just treated better and more like human beings."
"We were close to doing that" – Matt Hardy reveals how they were about to work for ECW before WWE signed them
Matt and Jeff Hardy signed a WWE contract in 1998 and before that, they had many dark matches. The elder Hardy revealed that WWE told them that they were interested in doing something with them. He then stated how WWE wanted to evaluate their performances in the dark matches.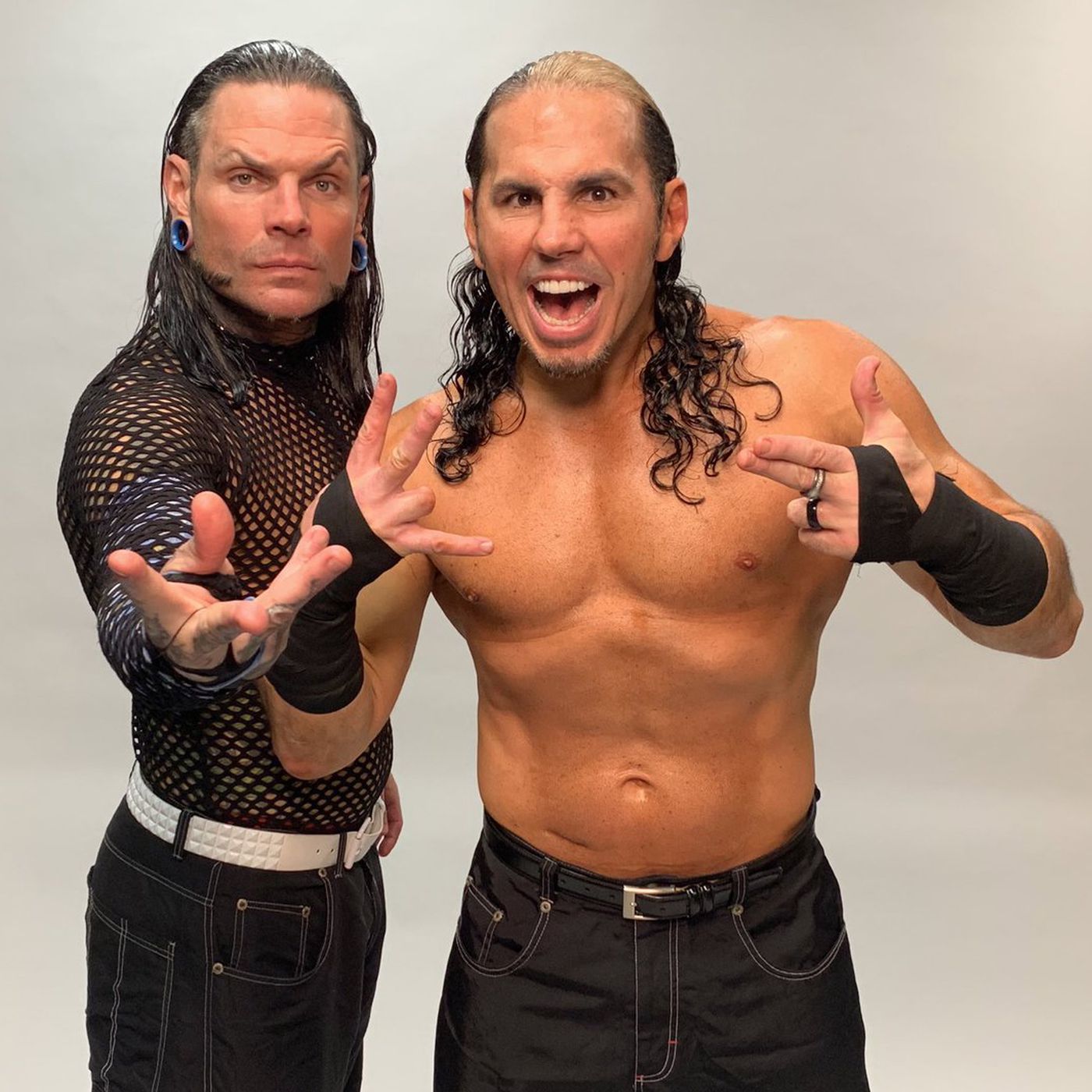 "Before we signed, we were about to go work with some of the ECW guys. Sandman had an international tour we were gonna do and then we were also gonna go have some tryouts with ECW. We were close to doing that. We started talking to people in WCW, too.
Like you had said, our names had been circulating around enough and we had enough dark matches that people had said, 'Oh, my God, these guys had a match. They're pretty good. They're a decent tag team.' There was starting to be a little bit of buzz about us. So we did have some other options and fortunately, WWE ended up signing us up."
More AEW news
Follow our dedicated AEW page for instant AEW news and updates.