Sports
What went wrong for the Philadelphia 76ers?
The Philadelphia 76ers were once again knocked out of the playoffs in the second round, and this time it was by the Miami Heat.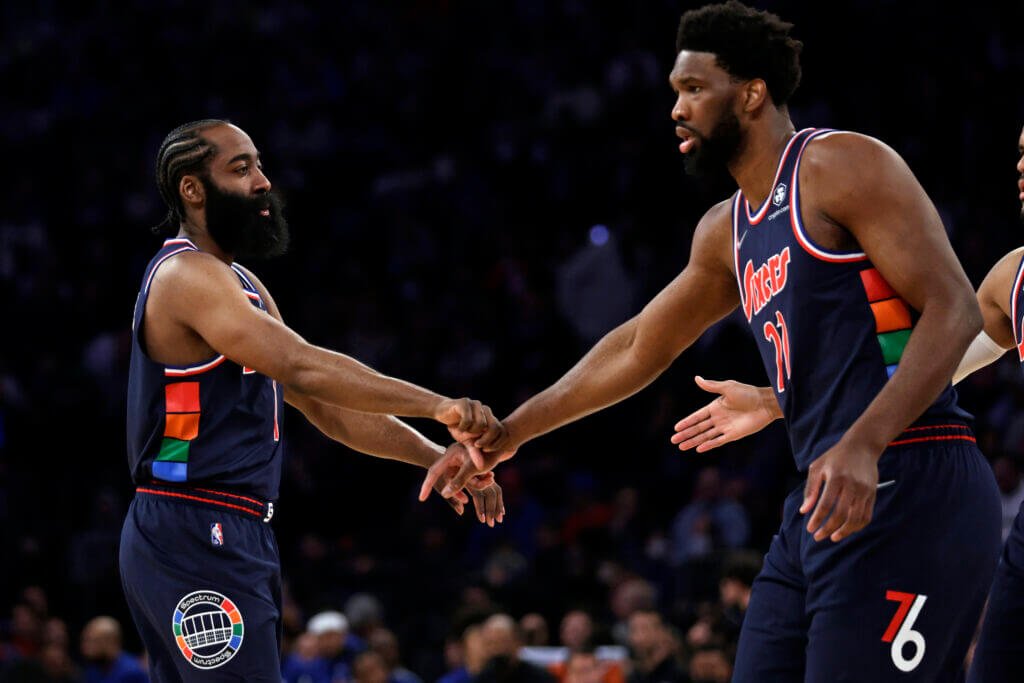 Expectations were quite high for the Philadelphia 76ers this season after they had acquired James Harden from the Brooklyn Nets. Many analysts tipped them to make the NBA Finals this season. However, that wasn't the case, as once again, their season ended in the 2nd round of the playoffs.
The Miami Heat ended their season this time around, as they closed them out in 6 games at their own home court. This was a very disappointing result for the 76ers, who had a squad that was very much capable of winning the championship. There were many factors that caused the meltdown of the 76ers against Miami, and we are going to highlight some of them.
The biggest reason why the 76ers struggled against Miami was the injury to Joel Embiid. He missed the first two games of the series after suffering multiple injuries against the Raptors in 1sr round. As a result, the 76ers were down 0-2 before coming back to Philly. Even though Embiid returned in the 3rd game, he wasn't himself because he was playing through pain. Miami capitalized on it and eventually knocked them out in 6 games.
Another major reason for their downfall was the performance of James Harden. Since he arrived from Brooklyn, Harden didn't display any signs of being aggressive on the offense like he was in Houston. He wasn't able to lead the team in the absence of Embiid and had terrible performances throughout the playoffs except Game 4. They traded many key assets in return for Harden, and he wasn't able to get the job done for them.
Doc Rivers speaks out on the exit of the Philadelphia 76ers
Doc Rivers, the head coach of the Philadelphia 76ers was under pressure once again. There have been multiple talks about the team moving on from him. However, his focus is currently on coaching the 76ers again next season despite all the noise around him.
Talking about the Game 6 loss to Miami, Doc said, "I thought, forget just the second half, we never got any offensive rhythm throughout the game in my opinion. More than just the second half, but the second half, the turnovers, the sloppy play just killed us. It really did, but I thought it was all game."
He added, "I just didn't like how we played. I didn't like how we played last game. I didn't like how we played tonight. Just all game, I know what they have, and I get that. You can visually see that. Athletically, they're big, and I just thought that we had more. I really did."
Even though James Harden was terrible throughout the playoffs, Doc Rivers wasn't blaming him for their elimination. Doc said, "I don't lay the feet at anybody. We're a team. We don't do that, We really are. We lost together as a group. I lost, Joel (Embiid) lost, James, we all lost. The greatest thing about this is you keep trying to put your team back in these positions to win. That's what's so great about this. You don't lose and then go home. You get to come back and I say that about James and all of our guys. That's the greatest part."
Maybe Doc Rivers has learned one major thing from last season, and that is not putting the blame on his players. Last season when the Hawks knocked out the 76ers in the 2nd round, Doc put all the blame on Ben Simmons. As a result, Simmons chose to never play for the franchise ever again and got traded. It will be interesting to see how the Simmons trade ultimately plays out because James Harden isn't looking much better than Simmons either.
Daryl Morey announces that Doc Rivers will return next season
Despite the persistent rumors regarding the future of Doc Rivers in Philly, general manager Daryl Morey has announced that Doc will be back to coach the Philadelphia 76ers next season. There were talks about Doc being pursued by the Lakers for their head coach. However, all these talks will be halted as of now.
Daryl Morey said, "That's the plan, is to have him back, That's been the plan since the trade. Obviously, we have to work with his representation and that'll be between us to figure out how that works."
Even though Doc's return is confirmed there are still major concerns ahead for GM Morey. James Harden will be wanting a max contract as he is a free agent now, and his performances so far have made it a tough decision. It is likely that Morey and the 76ers will provide James Harden a max since they traded away so much to acquire him.
Read More:
Follow our dedicated NBA page for instant NBA news and updates.