Sports
What is next for Sasha Banks and Naomi now?
WWE Superstars Sasha Banks and Naomi walked out on Monday Night Raw. So what is next for them now?
WWE unexpectedly changed the main event on Monday Night RAW after superstars Sasha Banks and Naomi left the arena last night before their main event match.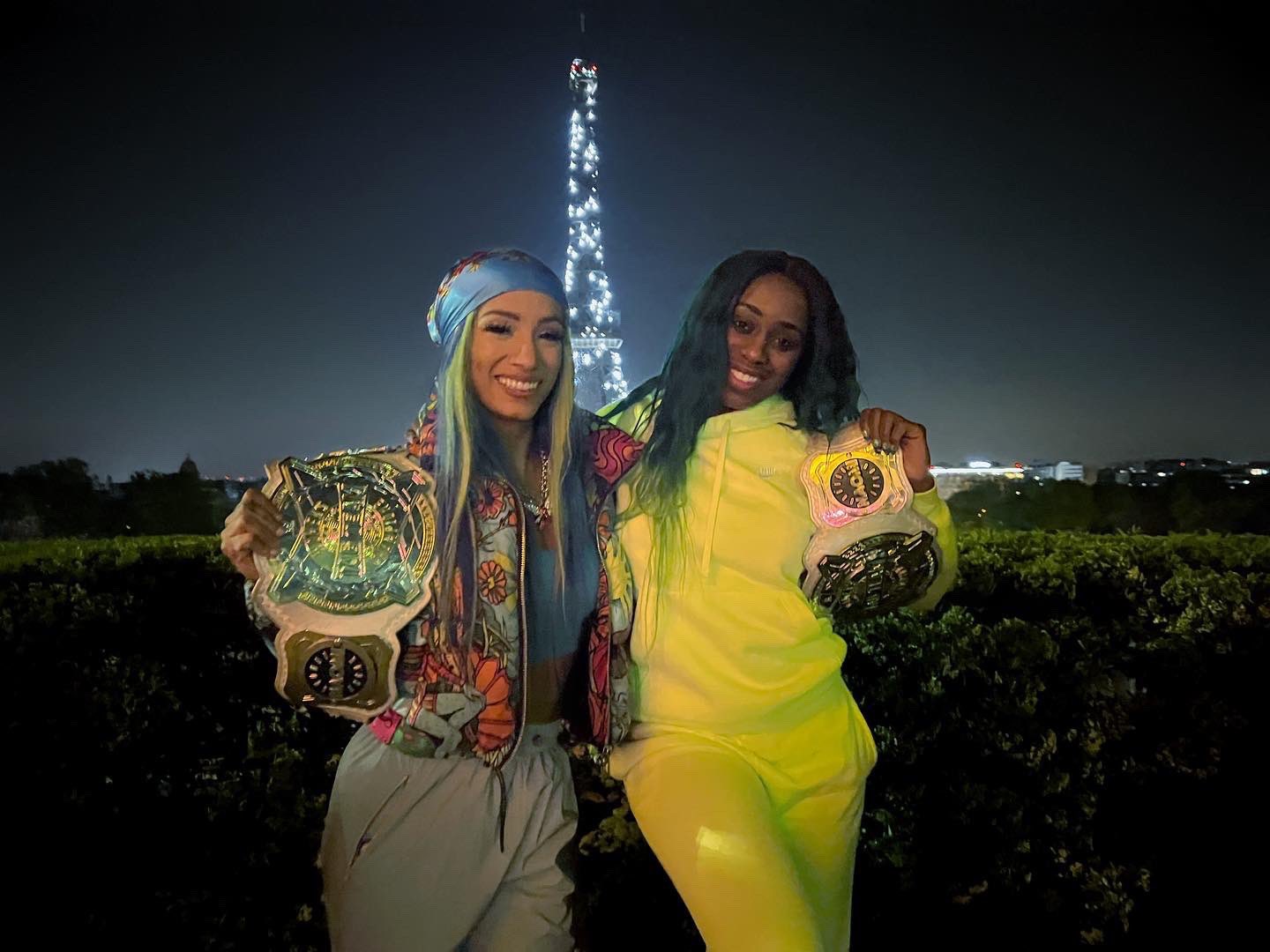 This morning, PWInsider revealed that the current WWE Women's tag team champion walked out on Monday's taping in Norfolk, Virginia, after having issues with their roles in a six-pack challenged match to determine the next challenger for Bianca Belair. 
The Main Event would have seen Naomi pin Sasha Banks to win the match and receive the title shot. Banks and Naomi would have featured in several segments building to them facing off in the match. Post main event, the partners would have celebrated Naomi's victory. 
In a statement obtained by Fightful's Sean Ross Sapp, 
"When Sasha Banks and Naomi arrived at the arena this afternoon, they were informed of their participation in the main event of tonight's Monday Night Raw," the statement began. "During the broadcast, they walked into WWE Head of Talent Relations John Laurinaitis's office with their suitcases in hand, placed their tag team championship belts on his desk and walked out. They claimed they weren't respected enough as tag team champions. And even though they had eight hours to rehearse and construct their match, they claimed they were uncomfortable in the ring with two of their opponents even though they'd had matches with those individuals in the past with no consequence.
"Monday Night Raw is a scripted live TV show whose characters are expected to perform the requirements of their contract. We regret we were unable to deliver, as advertised, tonight's main event."
More update on why Naomi and Sasha Banks walked out of WWE RAW
Many sources, Naomi would lose to Belair at Hell in a Cell. Though not confirmed, it was also noted that some sources believed that Banks would go on to face WWE SmackDown Women's Champion Ronda Rousey at the same event, with Banks also losing. 
There have been several reports that Sasha Banks and Naomi were told before RAW by producer Molly Holly that WWE was going forward with plans for the six-pack challenge. Banks and Naomi informed WWE Executive Vice President of Talent Relations, John Laurinaitis, that they were leaving, giving him the WWE Women's Tag Team Championships. The report echos WWE's statement regarding the matter during Monday Night RAW last night.
It has also been said that Vince McMahon was informed of Banks and Naomi's departure ether shortly before RAW began. A backstage vignette between Becky Lynch and Adam Pearce setting up Asuka and Lynch as the main event was pitched on the spot with McMahon approving it. 
Finally, those backstages at WWE apparently did not believe Naomi or Sasha Banks took the issue with the finish to the six-pack challenge but rather the duo's creative as the Women's Tag Team Champions.
It should be noted that PWInsider's report seems to confirm a Twitter thread from user @Addidas_Head88 from last night regarding the situation. The line stated that Banks and Naomi had been upset with WWE for some time due to the promotion's handling of the WWE Women's Tag Team Championships, which the duo won at WrestleMania 38. (Via Wrestling Inc.)
Banks and Naomi have yet to issue a statement on the matter until now. 
More WWE news
Follow our dedicated WWE page for instant WWE news and updates.