Guides
Upcoming PS5, PS4 Games for July and August 2023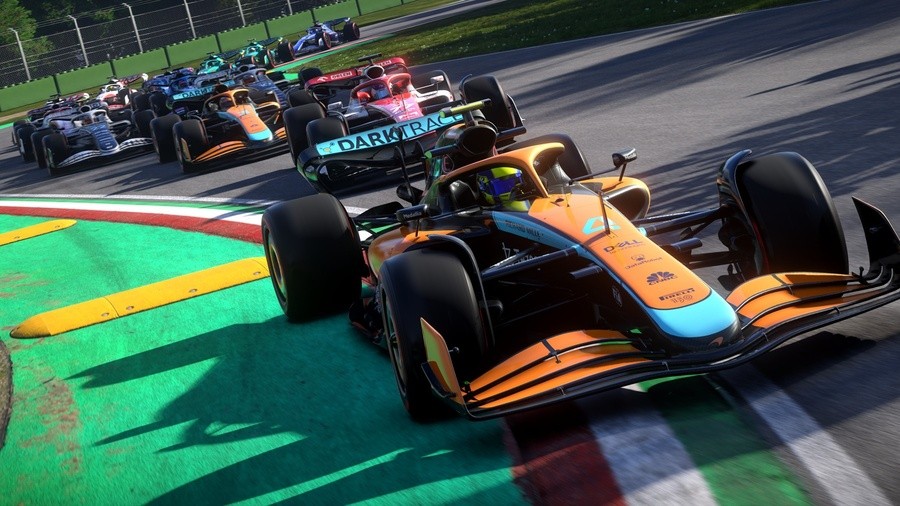 As we head into July, we somehow find ourselves halfway through the year already. The months might be flying by at the speed of a shiny, new F1 car – which is more than fitting for this particular game round-up – but that doesn't mean we're going to miss any of the best releases headed our way.
Below, we've put together our usual list of exciting games headed to both PS5 and PS4 over the next couple of months. You'll find some highlights hand-picked by us, as well as a larger selection of physical games that'll be available over the next few weeks. Enjoy!
F1 22 – July 1st
Formula One has never been as popular as it is right now, making this upcoming entry in Codemaster's racing series a particularly important one. With the real-life sport enjoying a complete overhaul this year with new cars and regulations, F1 22 players will be able to get stuck into an all-new experience.
You'll find all 20 drivers and all ten teams all correct and present, with the game's popular My Team Career mode returning alongside split-screen and online multiplayer, extra supercar events, and an all-new F1 Life mode that gives you a taste of the glitz and glamour that comes with being an F1 driver.


It's been a heck of a long wait – the game's original announcement came all the way back in 2018! – but Digimon Survive is finally just around the corner, launching on PS4 on 29th July.
This latest game in the series looks set to be one of its most intriguing, with player choices said to be an important part of the story's direction. Expect to come up against different story paths across multiple playthroughs. as well as all the Digivolving any fan of the series would come to expect, of course.

Originally planned to launch in May but pushed back to August, Two Point Campus is the latest entry in Sega and Two Point Studios' well-loved simulation series.
"Jam-packed with new creative tools" that'll no doubt help you build the university of your dreams, the game lets player develop an entire outdoor campus environment complete with all sorts of teaching facilities, pathways, plants, and more. The Enrolment edition comes with fancy packaging, a campus map, a university prospectus and bonus DLC!


Back for another year, Madden NFL 23 touches down on PS5 and PS4 on August 19th.
Featuring "all-new ways to control your impact with every decision", Madden NFL 23 will let you call the shots in Franchise with free agency and trade logic updates. You'll be able to play your way into the history books in Face of the Franchise: The League and "assemble the most powerful roster in all of Madden Ultimate Team". Ooer.
The PS5 version of the game looks to be where it's at this year, with an all-new 'FieldSENSE' system promising "consistent, ultra-realistic gameplay" and "more control all over the field in every game mode". We'll have to wait until we get our hands on it to know for sure, but it sounds like 23 could be an exciting release.

More Upcoming PS5 and PS4 Games for July and August 2023
But of course, that's not all. Here's a tasty selection of upcoming physical games that are patiently waiting for you to snap them up.
PS5 Games
PS4 Games
Digital-Only PS5 and PS4 Games for July and August 2023
Below, we've listed some of the most notable digital releases coming to the PlayStation Store during the next couple of months. You can find complete release schedules for PlayStation 5 and PS4 at the links.
PS5 and PS4 Essentials
If you need to stock up on the essentials for your PS5 or PS4, such as new controllers, PS Plus subscriptions or SSDs for more storage, make sure to check out our dedicated buying guides:
---
What PS5 and PS4 games will you be buying in July and August? Tell us in the comments section below.