Games
Type-Moon's 'Witch On The Holy Night' Receives Western Release In December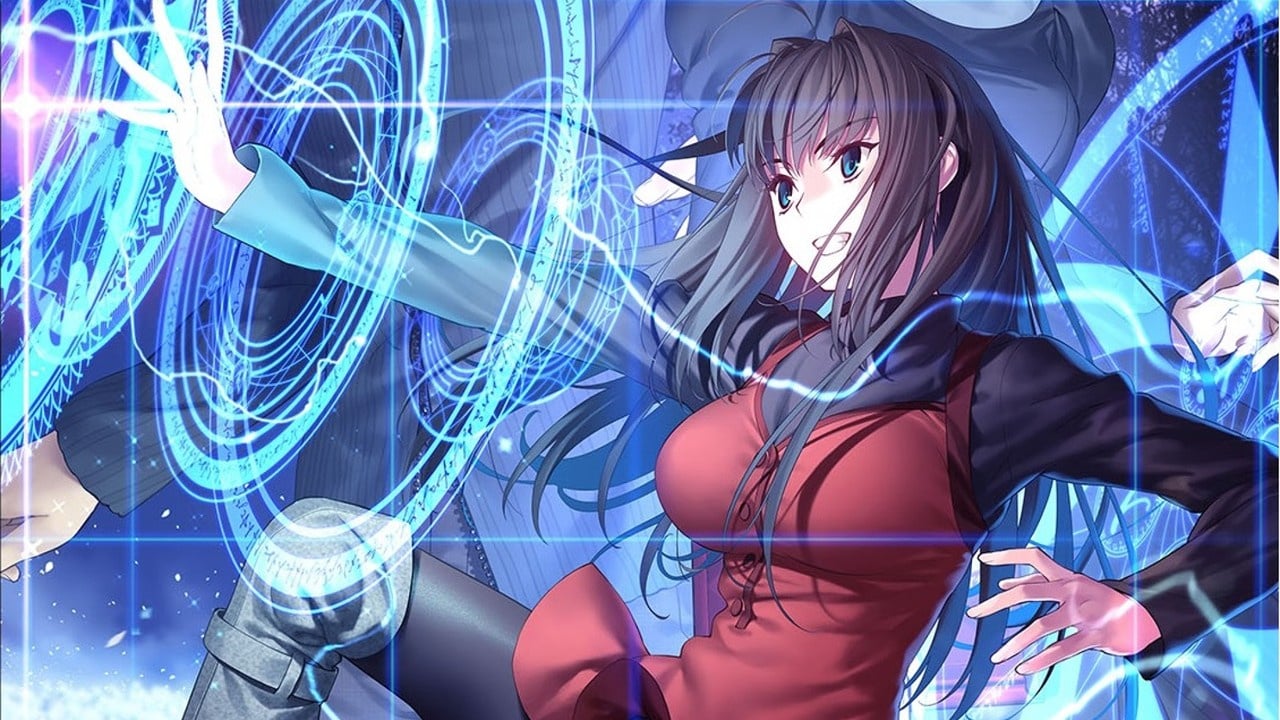 Developer Type-Moon, known for the Tsukihime series (which includes the fighting game series Melty Blood) and the Fate series, has never really cracked the Western market with its visual novels. While beloved worldwide by genre fans, the developer's VN output has never been localised. Which makes this announcement even more exciting for Type-Moon fans.
Witch on the Holy Night marks the first time a Type-Moon visual novel has received an official English localisation, and it's coming to Switch on 8th December. This was announced at this weekend's Anime Expo during the Fate/Grand Order panel. Published by Aniplex, this release is an enhanced version of the 2012 game of the same name (Mahoutsukai no Yoru) and will include voice acting, higher definition artwork, and will be playable in English, Japanese, Simplified Chinese, and Traditional Chinese.
Here's what publisher Aniplex has to share about the upcoming release so far:
What is Witch on the Holy Night?
Set in 1980s Japan, Witch on the Holy Night tells the story of fan-favorite TYPE-MOON character Aoko Aozaki as she attempts to navigate the complex world of magecraft while also dealing with the everyday struggles of life as a high school student! Players will experience the thrilling origin story of this much-beloved character, penned by Kinoko Nasu, famed creator of the Fate series, himself.
High-Definition Remaster
The original PC version's beautiful visuals will be remastered in spectacular high-definition format to create a modern gaming experience sure to delight TYPE-MOON fans and franchise newcomers alike! Prepare for the definitive version of one of Kinoko Nasu's most beloved works.
Fully Voiced Dialogue
In addition to the visual update Witch on the Holy Night will receive, the remaster will include new, fully voiced dialogue. Now players will hear every word from every beloved character performed by a cast of incredible voice actors in the original Japanese.
Deep, Expansive Narrative
Witch on the Holy Night provides an incredibly rich narrative with a delightful cast of characters for players to enjoy. In addition to a main story, the remaster will also include two side stories.
We currently don't know whether the game will be digital-only, but we're just hugely excited to see Type-Moon get some love over here in the West!
Witch on the Holy Night launches on the Switch on 8th December and it'll cost $39.99. So far, only a North American release has been confirmed. Will you be picking the game up? Let us know in the comments!
(Thanks for the tip, kenyowa!)