Guides
The Crew 2's PS5 Patch Feels Better at 60fps, But There's a Catch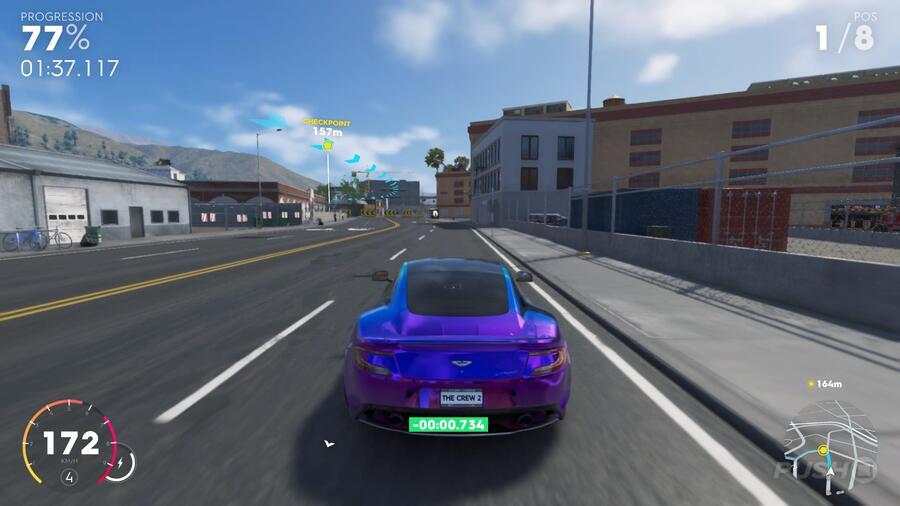 The Crew 2, due in part to outstanding ongoing support from publisher Ubisoft and developer Ivory Tower, remains relevant four years on from its original release. In fact, you could argue the game is getting better, with the latest season adding events inspired by Formula Drift World Champion Chris Forsberg – it's impressive just how packed the racer's condensed US sandbox is with content.
On the PS5 and PS4 specifically, there's a real dearth of arcade racers, and so The Crew 2 has particular appeal. On the Xbox, of course, you can simply play the Forza Horizon series – but Sony has failed to develop an exclusive alternative for its platforms, so it's all down to third-parties to plug the gap. The announcement of a PS5, 60 frames-per-second patch for Ubi's flagship racing franchise was well-received, then.
In fact, having dabbled in this sandbox on-and-off over the past couple of years, even we were excited. The Crew 2 is far from a perfect game, but its combination of disciplines – from biplanes to boats – and its massive map does carry an appeal. Considering just how committed Ivory Tower is to adding content, we downloaded the 60fps update the second it dropped.
The game, running at 30fps, never felt bad – in fact, it was one of those responsive kind of framerates that felt pretty good on the pad. But it's 2023, and playing on PS5 has spoiled us, so we wanted that faster refresh rate. It's important to note that this isn't a native new-gen re-release, rather an update for the existing PS4 client, so no DualSense support or rapid SSD loading.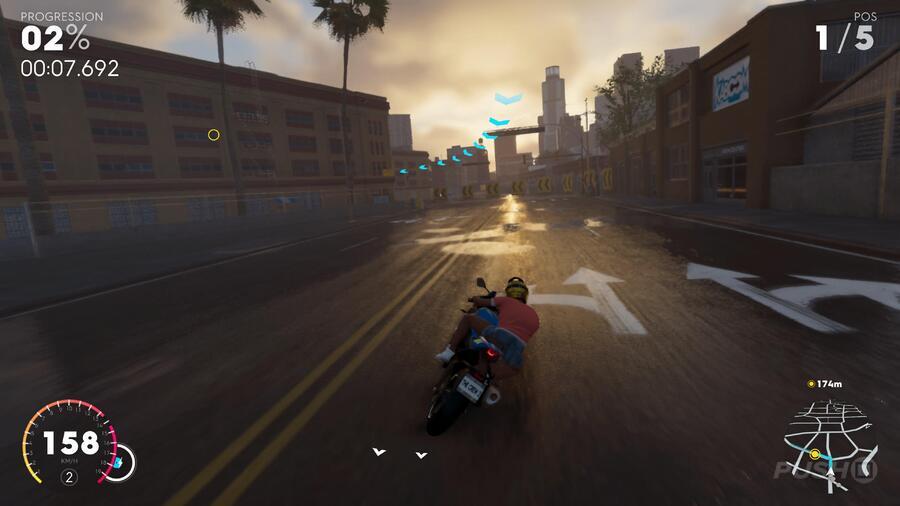 But, we've seen with other games like The Last of Us 2, that it's possible to patch a PS4 game for the PS5, retaining image quality while doubling the framerate. That's, ultimately, what we expected here – but the results are disappointing. You see, while The Crew 2 does achieve a pretty sturdy 60fps that feels great with its latest update, the graphics take a hit.
And we mean, a colossal hit.
We're not pixel counters here at Push Square, but we'd be shocked if the game was even achieving 1080p – it looks like PS3-era presentation to us, milling around the 720p mark. If you expand the images in this article to their native size, you'll see what we mean: these were all captured directly from our PS5 console with 60fps enabled. It looks like, with the greatest of respect, a Nintendo Switch port!
Now, you can still return to the Resolution mode, which runs at 30fps and maintains the visuals of the pre-patch release – but that defeats the point of the update. We expected Ivory Tower to leverage the added horsepower of the PS5 to retain the original PS4 Pro image quality at the doubled framerate, but it hasn't even come close to achieving that. These are atrocious results!
Obviously, we don't want to act like armchair developers, because we'll never understand the complications involved in issuing an update like this. All we know is that other publishers have managed to update their PS4 games to provide high resolution visuals at double the framerate on PS5. For whatever reason, The Crew 2 has not achieved that, and it's an enormous shame for a popular game!
---
Do you have any interest in returning to The Crew 2, and do you think Ivory Tower will be able to fix these disappointing resolution issues on PS5? Smear the Vaseline good and thick in the comments section below.