Games
Square Enix Shares Fresh New Details For Life Sim RPG Harvestella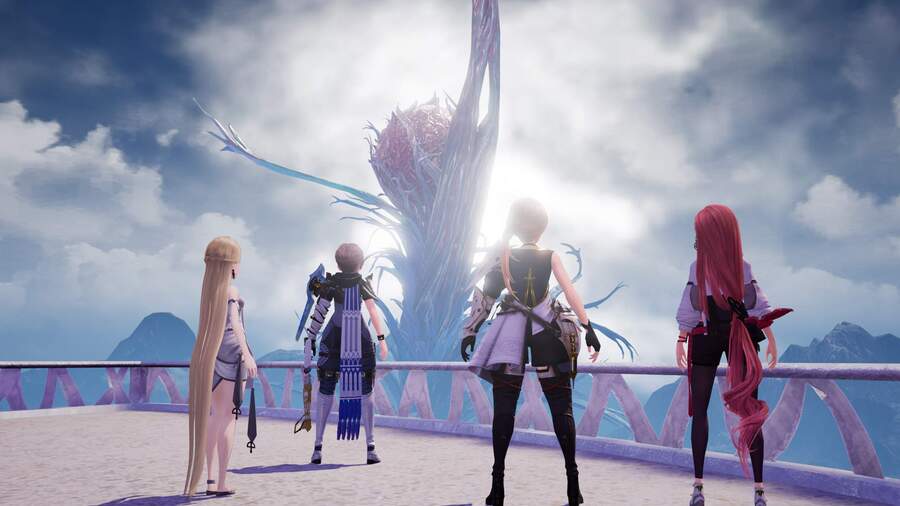 Square Enix is keeping its end-of-year release calendar extremely busy. Even if you discount titles like Star Ocean: The Divine Force and Valkyrie Elysium, its Switch line-up — which includes The DioField Chronicle, NieR: Automata, and Crisis Core: Final Fantasy VII Reunion — is a force to be reckoned with.
But those are all multiplatform releases or ports — and we know we haven't covered everything there — but there's one game Square Enix is releasing that is a Switch console exclusive. Harvestella was revealed during Nintendo's most recent Partner Direct, and it looks like something a bit different for the RPG developer.
Combining life simulation, farming, and RPG elements, this looks like the company's answer to Rune Factory. With its lovely pastel environments and lush character designs, we're extremely interested. Today, Square Enix showed off some new details for the game on its blog, focusing on the main town, the game's job system, character stories, and the different crops you can harvest.
Let's start off with a summary straight from the blog post then, shall we?
In daily life, you can spend a relaxing day farming, fishing, or raising livestock, before heading to town to socialize and build your relationships with residents. If you want to test your combat skills, you can step into a dungeon to take on hordes of monsters with a variety of weapons and jobs.

Whatever you do, time passes through the seasons, Spring, Summer, Autumn, and Winter. But between each one is a fifth season: Quietus! During this time, crops wither and die, and a deadly dust keeps people trapped indoors.

You'll need to plan around the changing seasons and the grim inevitability of Quietus, as you attempt to solve the mysteries behind this season of death.
You'll start your adventure in the town of spring, Nemea. This beautiful lilac-coloured town is full of blossoming flowers all year round, and at night, the cherry blossoms dance in the moonlight. But the appearance of a giant egg on the Spring Seaslight has caused monsters to appear and attack the town's residents.
Joining forces with a member of the Argus brigade, Asyl, you'll need to travel to the Seaslight to find out why the egg is causing this discord.
Alongside Asyl, you'll also meet Istina, a teacher who looks after the children at the town's orphanage. She has a bit of a hidden past, however, hiding it from the townsfolk and the children, and largely keeping to herself otherwise. But your appearance in the town will change all of that for her.
We like Istina. She likes reading and she's very intelligent, and she enjoys reading aloud to children — especially about all of the world's different locations. And we also appreciate her trepidation and her quiet nature.
We're also getting a look at a brand new job coming to the game. Joining Fighter, Mage, and Shadow Walker (which is the coolest sounding job ever, if you ask us), there's the Sky Lancer.
Okay, maybe this is as cool sounding as Shadow Walker. It's essentially a Dragoon class that uses a lance and focuses on wind element attacks. It's also pretty good at crowd control apparently!
To learn new jobs, you need to work together with another character who has that job. Good thing Asyl is a Sky Lancer, then! We'll be taking that as soon as we can in our playthrough.
Characters are also pretty important throughout the game, not just in battle. It's an RPG, remember! And a life sim. Talking to the residents is key. These 'Character Stories' will focus on the character's problems, and completing them will increase your closeness, while also granting rewards and combat boosts!
But you'll also need to harvest, fish, and ship items out too! And you can whip up some delicious-looking dishes with the ingredients you grow, like strawberry shortcake and Nemea bolognese. And this is just a sampling of what you can make with spring season ingredients! The strawberries are called 'strawbuddies', though, and that's totally worth noting
To make this more like Stardew Valley or Harvest Moon, you can harvest your crops and fish for…fish, and then ship the goods out to make money. You don't have to cook with them, and sometimes, you'll want to save up the pennies to buy more goods. And you'll need to craft some stuff to actually make some other things like wheat.
We're excited to see what the other seasons bring to the game, and what other jobs we'll be able to play as in Harvestella. The game launches on 4th November, which means we don't have very long to wait for this one to sprout!
You can read more about the game over on Square Enix's blog post below. And make sure you let us know what you think of these new details on Harvestella in the comments!