Sports
Spanish Grand Prix Track Guide
The Spanish Grand Prix is scheduled to take place on 20th to 22nd May at Circuit de Barcelona, Catalunya
The circuit de Catalunya in Barcelona has been the home of the Spanish Grand Prix since 1991. The track spans a total length of 4.675 km. With long straights and a variety of corners, the Circuit de Barcelona-Catalunya is seen as an all-rounder circuit. The track has a maximum capacity of 140,700. The circuit has FIA Grade 1 license.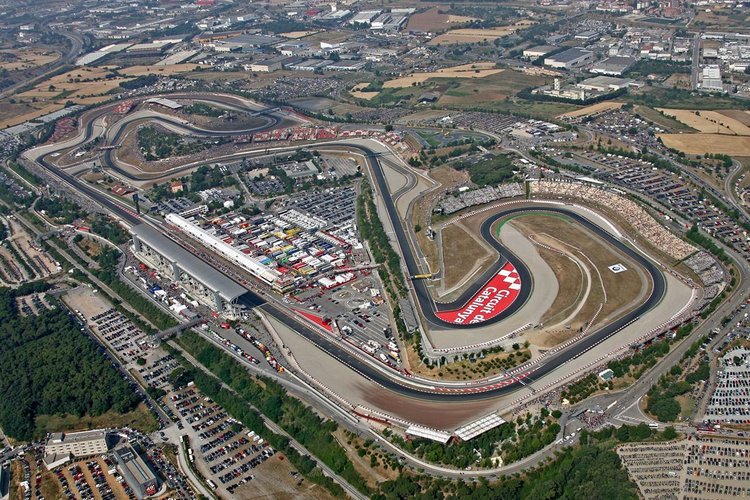 The track is demanding of a car's aerodynamic qualities. The wind direction at the circuit can change drastically during the day, a significant factor that gave the importance of aerodynamics to modern Formula One cars. These changeable conditions can make for unexpected performances from some teams during the race. The changeable wind conditions have also caused accidents at the circuit, with Fernando Alonso's testing accident in 2015 partly blamed on the severity of the wind.
The Grand Prix has a total of 66 laps with the track having 16 turns. The official lap record for the current Grand Prix circuit layout is 1:18.149, set by Max Verstappen driving for Red Bull Racing in the 2021 Spanish Grand Prix. Michael Schumacher holds the record for the most number of poles (7) in the Spanish GP while Schumacher and Hamilton have the joint-most number of wins (6).
How did things turn out in the last edition of the Spanish GP?
In 2021, pole position holder Lewis Hamilton took a sixth consecutive Spanish Grand Prix victory 2021 as Mercedes won a strategic battle with Red Bull's Max Verstappen. In qualifying, Lewis Hamilton made history as he became the first driver to secure 100 pole positions in Formula 1.
In the main race, Hamilton made the race-winning move at the start of Lap 60 and went on to claim a sixth consecutive win in Spain. There were mixed fortunes for the home-favorite Spanish drivers. Carlos Sainz finished in seventh place, while Fernando Alonso finished a lap down in seventeenth.
More Formula One news:
Follow our dedicated Formula One page for instant Formula One news and updates