Games
Random: Pokémon Takes Over London Transport For World Championships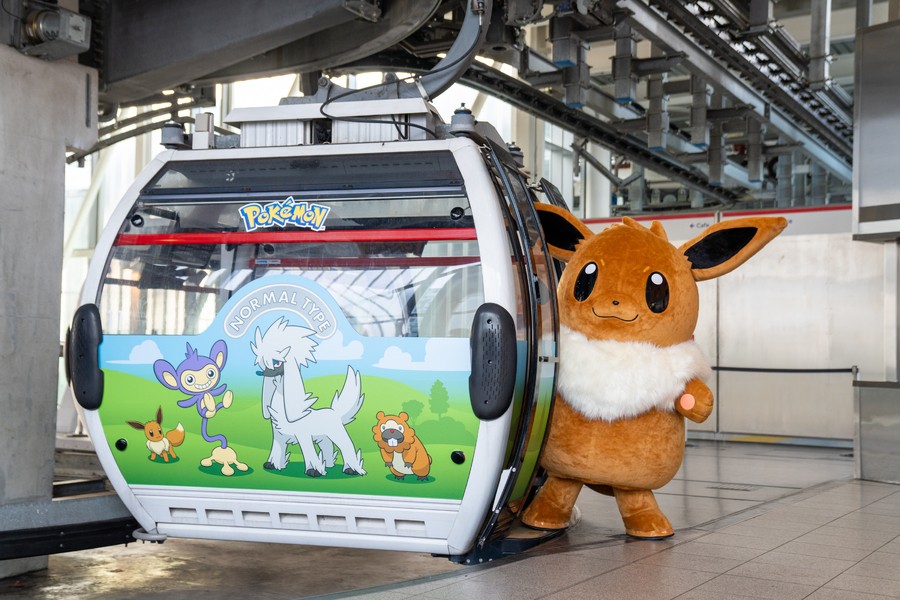 The Pokémon World Championships kick off tomorrow in London and the city has truly thrown itself into the celebrations. If you are lucky enough to be attending the Championships or are attending the Pokémon Center Pop-Up over the next few days and are looking for a way to arrive in true Trainer style, then look no further than the TFL cable cars which have undergone a Pokémon makeover.
Many are heading to the event today, either to prep for the Championships, settle themselves in London for the night, or to spend lots of money at the Pop-Up store, and they've been taking pictures of the Pokémon-themed sights. Each car has been branded with a different Pokémon type and features unique creature displays depending on which one you get to ride in. Even TfL has got into the spirit and is celebrating the makeover on Twitter!
This tweet from @jackrobken shows both the Psychic and Ghost-type cars ready to leave the station, with Sableye, Drifloon, Oranguru and others in tow.
Passing 90 meters above the Thames, this writer's fear of heights has him praying to end up in the Flying-type carriage over the Ground-type! But it looks like we might be in luck, as others have shared photos of Fire-type and Electric-type carriages.
The in-car decoration is not all that Pokémon fans can look forward to during the event. There will be other Easter eggs to look out for dotted around the stations and it even shows a 'Who's that Pokémon?'-style silhouette on the cable car signage. Based on that infamous Vine, our money's on it being Clefairy.
The cars run from the Royal Docks to Greenwich Peninsula, making it the perfect mode of transport for anyone making their way to the World Championships or Pokémon Centre Pop-Up store at the ExCel over the coming days.
Has this transport makeover sold you on attending the Pokémon World Championships? Let us know in the comments!