Sports
Rachel Brookes 2023 – Net worth, marriage, F1 career and more
Rachel Brookes is a British presenter who currently works for Sky Sports F1
Rachel Brookes was born on the 21st of August 1974 in the United Kingdom. Her father was a racer, who had attempted several world records at race circuits like Montlhery and Monza. He also organized several racing events.
Brookes has two brothers, with both having motorsports background. One of her brothers had a brief but successful stint as a racer.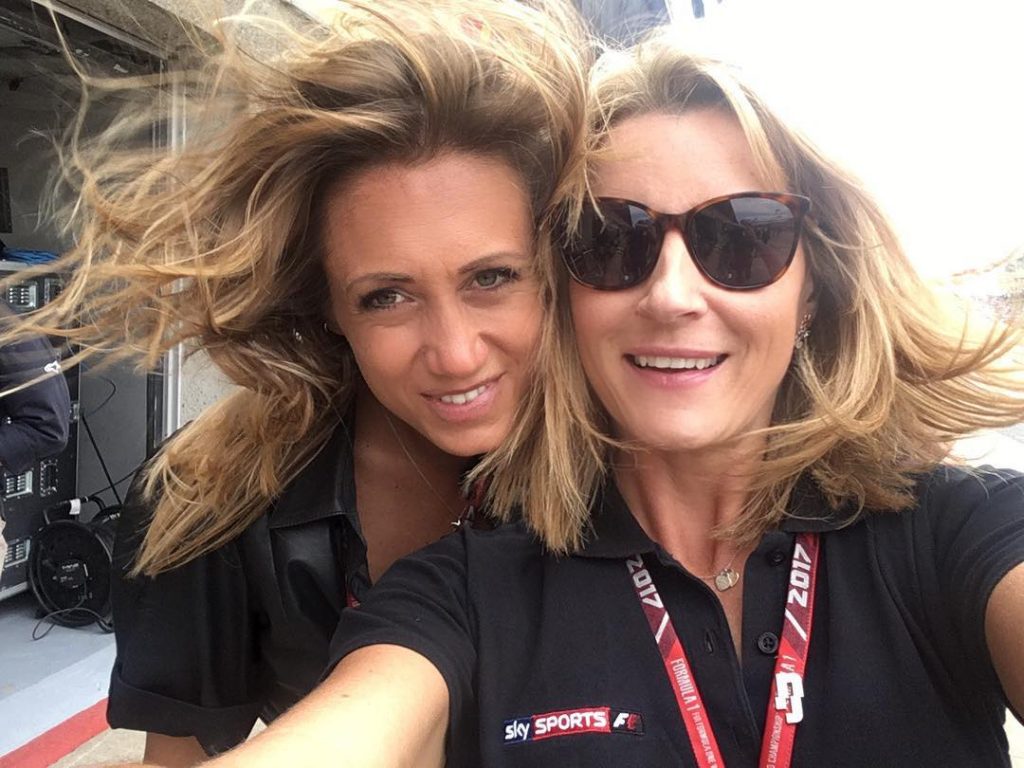 At the Birmingham City University, Brookes did her media and communications course.
Rachel Brookes Net Worth
Rachel Brookes' net worth might be somewhere around $500,000. This is largely due to her career as an F1 presenter for Sky Sports. Her annual salary is around $130,000.
Rachel Brookes Early Career
Rachel Brookes began her career at popular radio station KISS FM during the late 90s. She then worked across several radio stations. Brookes joined ROCK FM next and then joined Power FM. She worked here from 2001-2005.
She then moved to popular sports radio station talkSPORT, before joining Sky. After working for a year and a half at Sky, Brookes started out as a presenter for Setanta Sports News.
Following her stint at Setanta, Brookes joined IMG. She then got back to Sky, this time as a presenter for Sky Sports News. She was a presenter for Sky Sports News' coverage of Cricket and Formula 1.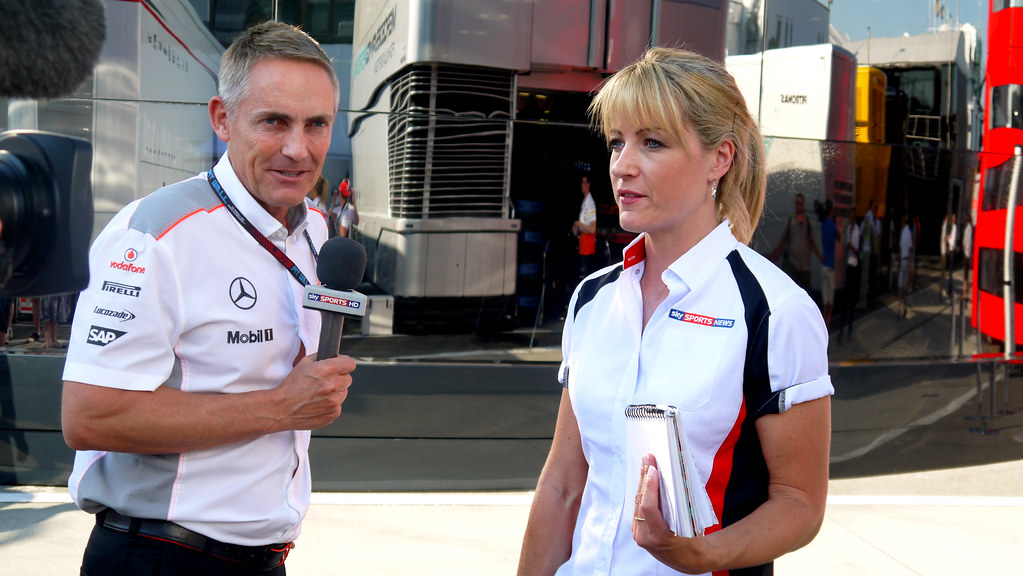 Brookes is currently a presenter for Sky Sports F1.
Besides cricket and F1, Brookes has also hosted the stacked Boxing day English Premier league show once, and has interviewed the likes of Arsene Wenger (Legendary manager of Arsenal Football Club) and Sir Alex Ferguson (considered to be the greatest football manager).
Rachel Brookes' Career as an F1 presenter
Rachel Brookes was working for Sky Sports cricket before she was called on to present F1. Given her family's motorsports laden background, she took to the sport like duck to water.
Brookes even claimed that the fans in F1 were much more welcoming than the cricket fans who were difficult to convince.
Her stint with talkSPORT was when Brookes found her calling in sports, especially Formula One.
Once, she had kept applying for the job at Sky Sports News for almost 5 years, before being invited for an interview.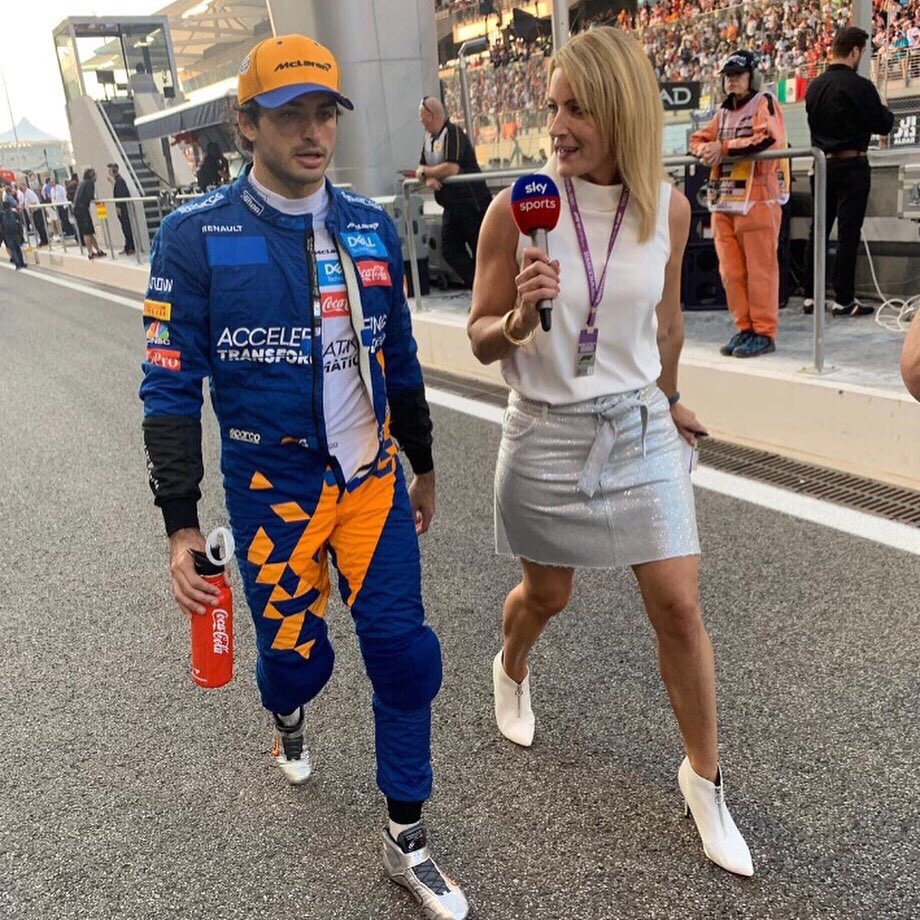 And once F1 was available, she took no time in applying for the post, and since then she has been an integral part of the F1 coverage.
Brookes is famous for her "toilet-run" interviews, where she catches up with F1 drivers while they rush to the toilets ahead of a race.
She is very active on social media, and has over 90,000 followers on Twitter and more than 40,000 followers on Instagram. She regularly posts updates from the Formula 1 zone, also posting interviews with various racers from time to time.
Rachel Brookes Marriage
Brookes is not married, in fact, she has never been married. She has no children either.
FAQs about Rachel Brookes
Who is Rachel Brookes?
Rachel Brookes is a British reporter for Sky Sports F1.
How old is Rachel Brookes F1 commentator?
Rachel Brookes is currently 47 years old.
When was Rachel Brookes born?
Rachel Brookes was born on the 21st of August in 1974.
Who is Rachel Brookes married to?
Rachel Brookes is single, she is not married.
Does Rachel Brookes have children?
No, Rachel Brookes does not have any children.
What nationality is Rachel Brookes?
Rachel Brookes is British.
More Formula One news:
Follow our dedicated Formula One page for instant Formula One news and updates