Sports
Petra Martic 2023 – Net Worth, Career, Rankings, and Endorsements
Petra Martić is a Croatian professional tennis player born on 19 January, 1991. She has a career-high singles ranking of world No. 14, achieved in January 2020. Martic is presently ranked No. 58 in the WTA rankings. Here is her net worth, career records, salary and more.
Petra Martic Facts
| | |
| --- | --- |
| Date of Birth | 19th January, 1991 |
| Nationality | Croatian |
| Birth Place: | Split, Croatia |
| Residence: | Freeport, Bahamas |
| Height: | 5 ft 11 inches (1.81m) |
| Playing Hand: | Right-handed |
| Age: | 31 years |
| Father's Name: | Nenad Martic |
| Mother's Name: | Sandra Martic |
| Coach: | Michael Geserer |
| Turned Pro: | 2008 |
| Career titles: | 3 (WTA) |
| Grand Slam(s): | None |
Martic is a veteran of the WTA tour. She has been playing in the professional circuit for more than 14 years. Martić has won one singles title on the WTA Tour, at the 2019 İstanbul Cup, and reached the quarterfinals of the 2019 French Open. She has also won one WTA doubles and one WTA 125 singles tournament, as well as four singles and five doubles titles on the ITF Circuit. Martic's latest WTA tournament was the Mutua Madrid Open. She lost to Amanda Anisimova in the Round of 32 and exited the tournament.
Petra Martic Career Records
| | |
| --- | --- |
| Career win percentage: | 58% |
| No. of wins: | 371 |
| No. of losses: | 269 |
| Highest Ranking (Singles): | 14 |
| Current Ranking (Singles): | 58 |
| Highest Ranking (Doubles): | 49 |
| Current Ranking (Doubles): | 51 |
| Achievements: | Istanbul Cup and WTA Chicago Open champion in Singles; WTA 125 Bol Ladies Open winner in Doubles |
Petra Martic Net Worth and Salary 2023
The 31-year old has a total net worth of US$ 6-7 million. Martic has earned most of her worth from her career in tennis. It is an essential part of her total assets. In a successful and accomplished time of her career, she won 3 ITF singles titles, and 6 ITF doubles titles and gained from the competition the prize money of $6,372,292 as of 2023.
By winning the TEB BNP in Istanbul she was rewarded with prize money of $43,000.In Roland Garros 2019 the prize money for Petra in euros is €6,046,830. Referring to the WTA site the 2021 prize worth Petra was $490,868 and the total estimated prize money for her career is $6,372,292. The WTA tournament career earnings are $5,679,960.
Family and Personal Life
She was born in Split, Croatia to Nenad Martic (father) and Sandra Martic (mother). She grew up in the village of Duće, 30 km from Split, and moved to Split at the age of 10. Her father died in a car accident when Petra was five years old. She is quoted saying that her mother is a hero to her for managing to go through all this and raising Petra by herself and that this motivates her to excel in tennis and bring joy to her family. She is not married yet and there are no reports of her being in a relationship, so it is safe to assume that she is presently single.
Playing Style
Martić employs an aggressive all-court game that exemplifies her variety. Her groundstrokes are powerful and can hit both her forehand and her backhand flat, and with topspin. She is also proficient at hitting her backhand with a slice and can incorporate the drop shot effectively into points. As a result, she continually disrupts baseline rallies, creating opportunities to hit winners, or forcing opponents to commit errors. Her serve is powerful, being recorded as high as 120 mph (194 km/h), and is also reliable, allowing her to hit many aces throughout a match besides minimizing double faults.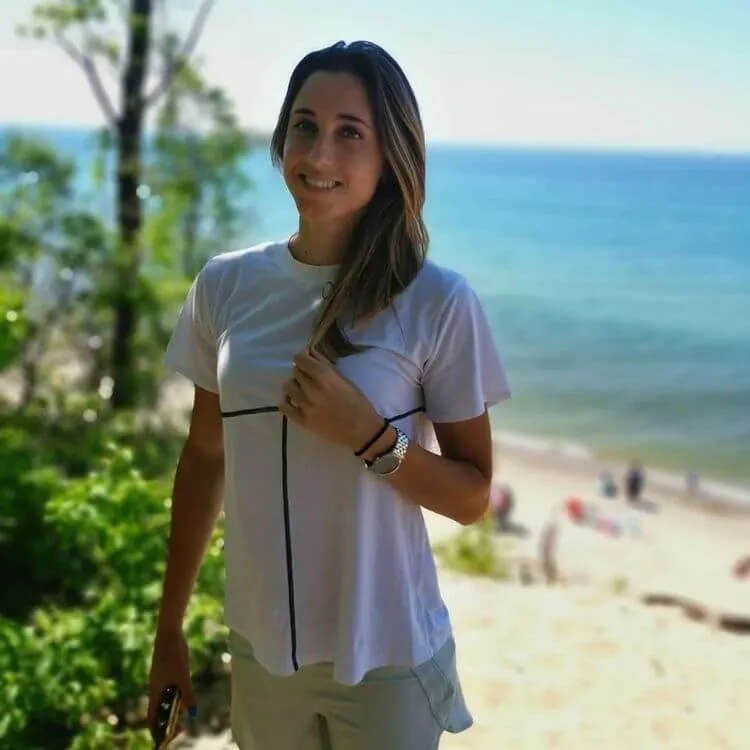 Sponsorships and Endorsements
She doesn't have an extravagant list of sponsors. Martic has signed a racket sponsorship agreement with Wilson. She currently uses Blade 98 V7 and Luxilon ALU Power Rough strings.
Martic currently has no apparel or racket sponsors. She was previously sponsored by Nike. These are the only brands that are the sponsors of Petra and contribute a little part to her total worth.
Petra Martic FAQs
Who is Petra Martic?
Petra Martic is a WTA professional tennis player
How old is Petra Martic?
Petra Martic is 31 years old
Is Petra Martic an American citizen?
No, Petra Martic is not an American citizen, she is of Croatian nationality.
What is Petra Martic's net worth?
Petra Martic has a net worth of $6-7 million.
Is Petra Martic married?
No, Petra Martic is not married yet.
More Celebrity Net Worth
Follow our dedicated Celebrity Net Worth page for Net Worth news and updates