Sports
Petr Yan was impressed by Chito Vera's performance against Rob Font
UFC bantamweight fighter Petr Yan expressed his admiration for Marlon Chito Vera's performance against Rob Font
This past weekend Marlon Chito Vera showed the world that he's a force to be reckoned with in the bantamweight division. If it wasn't enough that he's evolved as a fighter, Vera showed up in the best shape of his life and delivered his peak performance against a top opponent like Font.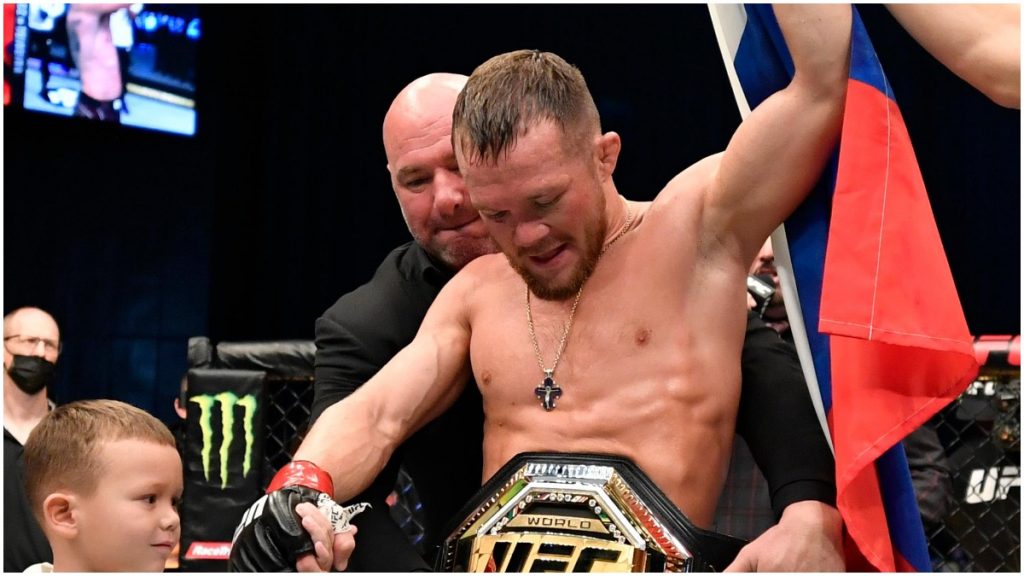 Although Font had some initial success with his supreme boxing skills, Vera found his range quickly, and immediately got creative with his striking by mixing things up. He hurt Font on several occasion with knees, elbows and kicks.
With this victory, Vera is in conversation amongst the elite of the division. In his very first main event for the company, the Ecuadorian delivered and how. The best in the world took notice, including the likes of Petr Yan.
Reacting to Vera's performance, Yan said,' Not a bad performance tonight @chitoveraUFC We may share the octagon one day 👊🏼'
It is gratifying to see Marlon get the spotlight and credit he deserves, and it is safe to say that he finally belongs among the best in the division thanks to his recent form.
Aljamain Sterling blames Petr Yan for using too much water on his body between rounds, which hampered his grappling advances
Aljamain Sterling shocked the world, especially in rounds two and three, when he completely dominated his opponent Petr Yan who was the favorite to win the fight. During their first encounter, Sterling had radically faded after some initial success which gave Yan the bandwidth to dictate the fight.
At UFC 273, Sterling was at the top of his game, and was rarely in trouble for the entirety of the fight. Fans and MMA analysts started questioning after the fight as to why Sterling could not submit Yan when he was on his back for almost half the round.
Sterling answered to this on his Youtube channel by blaming Yan for using water to avoid grappling exchanges. He said, "Can we talk about how much water he was pouring on his head though? Because he was really, really slippery after that. And made those other takedowns a lot harder for me to grab on his waist. And I really do think that's why I fell off in the fourth round."
More MMA news
Follow our dedicated MMA page for instant MMA news and updates