Sports
Pat Barry – Rose Namajunas husband, her family, kids and more
Ahead of her much anticipated UFC 274 strawweight rematch against Carla Esparza, we take a look at Rose Namajunas' partner, her family and more
Rose Namajunas is a true embodiment of a fighter and an absolute warrior. The soft-spoken person outside the octagon much like her name Rose, sheds the hushed personality when she steps into that octagon, and mutates into her nickname 'Thug Rose'.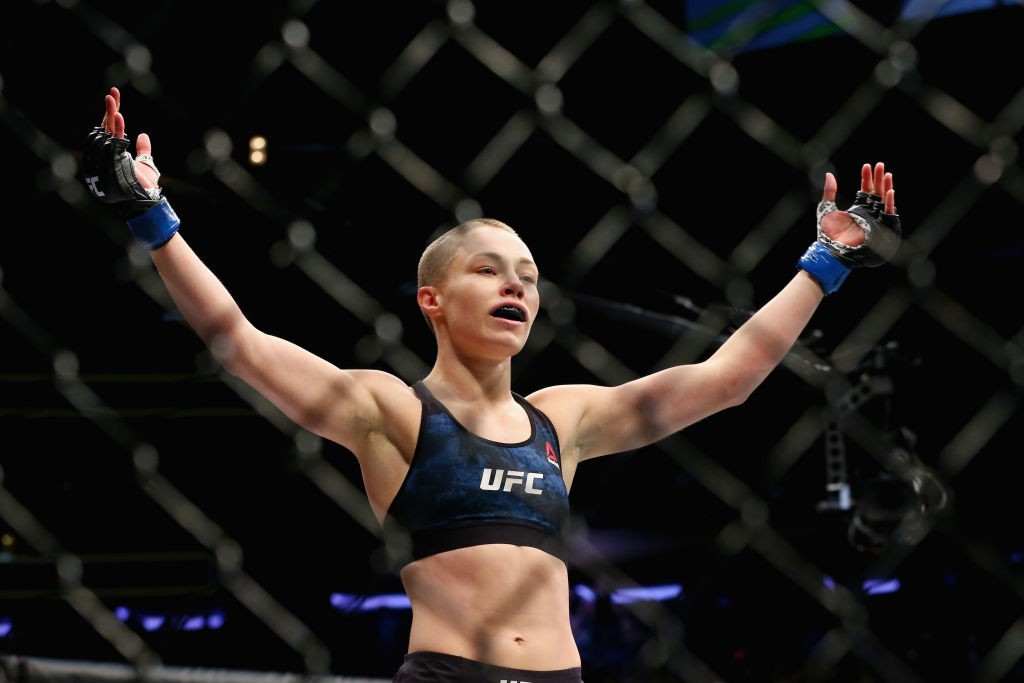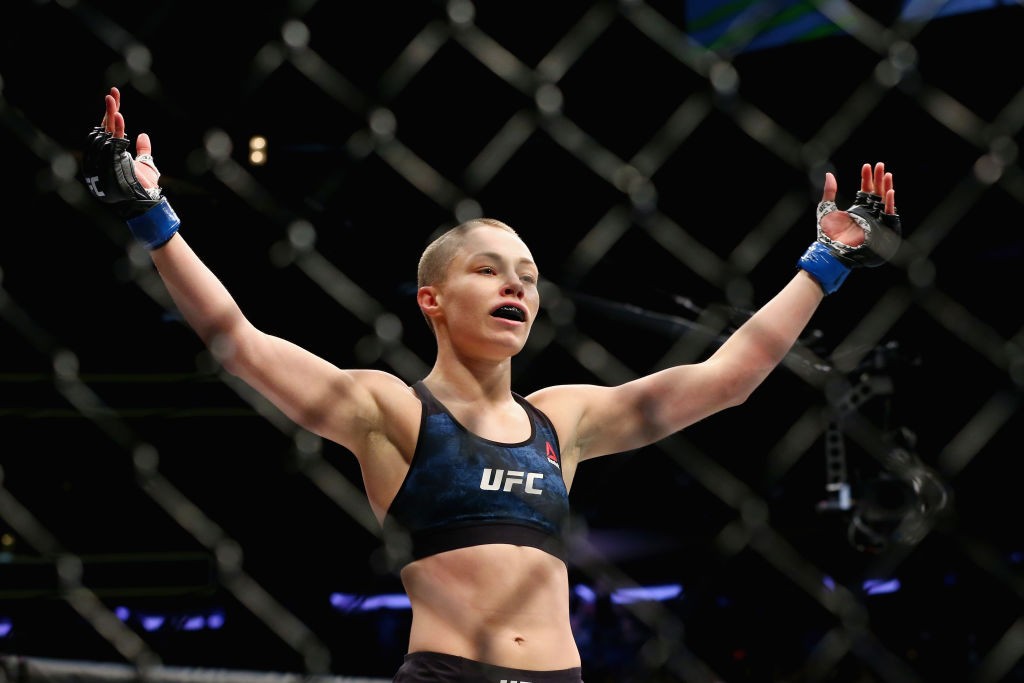 The two-time women's strawweight champion began her martial arts journey early at the age of five. She was trained in taekwondo, and earned her junior black belt quickly at the age of nine. After that, she went on to practice both karate and BJJ. While in high school, she started training in kickboxing and mixed martial arts with Duke Roufus at Roufusport, and she was also a senior-year wrestler at Milwaukee High School of the Arts.
She made her professional debut against Emily Kagan at Invicta FC 4: Esparza vs. Hyatt on January 5, 2013. After two back-and-forth rounds, Namajunas was able to secure the victory via submission due to a rear-naked choke in round three. This victory also earned her the Submission of the Night bonus.
In her second professional appearance, Namajunas faced Kathina Catron at Invicta FC 5. She won the fight by submission due to a flying armbar just 12 seconds into the first round. This performance garnered Namajunas her second Invicta Submission of the Night award. She went on to make an appearance in the Ultimate Fighter Series, and was coached by Gilbert Melendez and his teammate Nate Diaz. She went undefeated in the season, only losing to her next opponent Carla Esparza, due to a submission.
Rose has won and defended her belt twice now in the UFC, and will seek revenge when she faces Carla.
Rose Namajunas family
Namajunas was born in Milwaukee, Wisconsin on June 29, 1992, to Lithuanian parents who had moved to the United States in September 1991. She was named Rose (Lithuanian: Rožė) in honor of her great-grandmother Rožė Gotšalkaitė Namajūnienė, whose husband Juozas was an Independent Lithuania military officer.
Namajunas's grandfather Algimantas Andriukonis was a successful wrestler, and won national championships in Lithuania and competitions in the USSR.[13][14] Namajunas regularly visits Lithuania and communicates in the Lithuanian language with her grandparents.[15]
Namajunas's father Arturas, who suffered from schizophrenia, left the family when Rose was still young and died of pneumonia in Germany in 2008, when Rose was 16. Her mother was a pianist, who trained at the Lithuanian Academy of Music and Theatre. Her mother worked a lot and her brother was only rarely home. Her neighborhood friends nicknamed her "Thug Rose", due to the fact that she was the only white girl among them and was the smallest, yet acted tougher than any of them. Namajunas has mentioned being a victim of child sexual abuse, while emphasizing that she does not want to speak about specific details.
Pat Barry – Rose Namajunas Fiancee
Rose Namjunas' partner, Pat Barry is a former UFC fighter himself. Barry can be seen alongside Rose, as a coach, comrade, friend and training partner. Barry has known Rose Namajunas since her teen years. In an interview from back in 2012 from the World MMA Awards, Barry shared how he has known Rose for a couple of years. At the time, Rose was 21.
Rose recalls how she met Pat Barry. Soon after high school, Rose joined Rofussports to practice mixed martial arts. It was there that she met her fiance Pat Barry. Barry and Rose knew each other, at the time Rose must have been below 18 years of age when she joined the gym. According to Barry, Rose punched her in his face one day while he was training at Rofussports. Rose appeared out of nowhere and punched him on the side of his face and asked him if he really was Pat Barry. When the former UFC fighter approved, Rose exclaimed, "you should have seen that coming."
He made his UFC debut at UFC 92 against Dan Evensen, and won the fight by TKO. Barry went on to have a record of 4 wins and 7 losses, before deciding to move away from fighting and focus entirely on coaching. In August 2017, Barry claimed to have been one year sober after many years of alcohol and drug abuse. In his own words, he claimed that his daily routine after professional fighting had become "straight vodka, painkillers and cocaine for breakfast"
FAQs about Pat Barry and Rose Namajunas
Who is Rose Namajunas' partner?
Rose Namajunas' partner is former UFC heavyweight Pat Barry.
When was Pat Barry born?
Pat Barry was born on the 7th of July, 1979.
What is Pat Barry's MMA record?
Pat Barry's MMA record is 8 wins and 7 losses.
How old is Pat Barry?
Pat Barry is 42 years old.
Do Pat Barry and Rose Namajunas have kids?
No, Pat Barry and Rose Namajunas do not have kids.
More UFC news 
Follow our dedicated UFC page for instant UFC news and updates