Games
Nintendo Teams Up With Cold Stone To Create Kirby, Mario, And Animal Crossing Ice Creams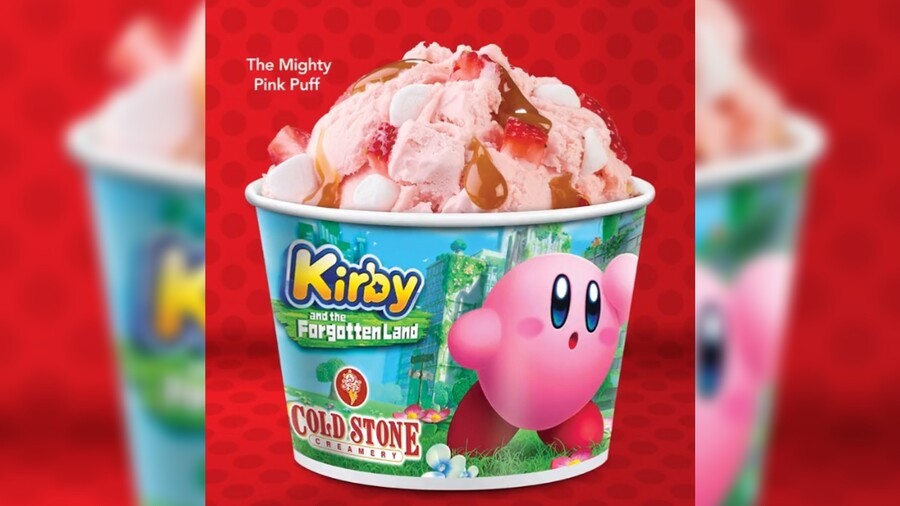 Everyone wants to eat Kirby. He looks delicious. And now, you sort of can, alongside Mario and Animal Crossing, because Nintendo and US ice cream chain Cold Stone Creamery have teamed up to decide, once and for all, what Kirby actually tastes like.
Here are the three new ice cream flavours:
🍨 The Mighty Pink Puff is a Kirby inspired Creation that has Strawberry Ice Cream, Strawberries, Mini Marshmallows & Caramel🍓
⠀⠀⠀
⭐Superstar Sprinkle Blast is inspired by the Mario Party Superstars game. This Creation has Cake Batter Ice Cream, Yellow Cake, Blue Frosting & Rainbow Sprinkles🌈🎂
⠀⠀⠀
🏝️ Island Getaway, our Animal Crossing: New Horizons Creation, has Chocolate Ice Cream, Strawberries, Banana & Whipped Topping 🍫🍌🍓
Okay, so Kirby tastes like strawberries, that tracks. Mario and pals taste like… cake. Sure! Peach is constantly going on about cake. And Animal Crossing tastes like… a banana split? Eh, that one's less strong.
There's also a
Mario Kart
-themed ice cream cake called Rainbow Sprinkle Road, which is very cute, and a chance for people to win a Nintendo Switch OLED, one of the three games represented in the ice cream flavours, or a $25 Cold Stone Creamery gift card.
Which one of the three sounds tastiest to you? We're still thinking the Kirby one sounds best. Let us know in the comments!