Games
Nintendo Download: 7th July (Europe)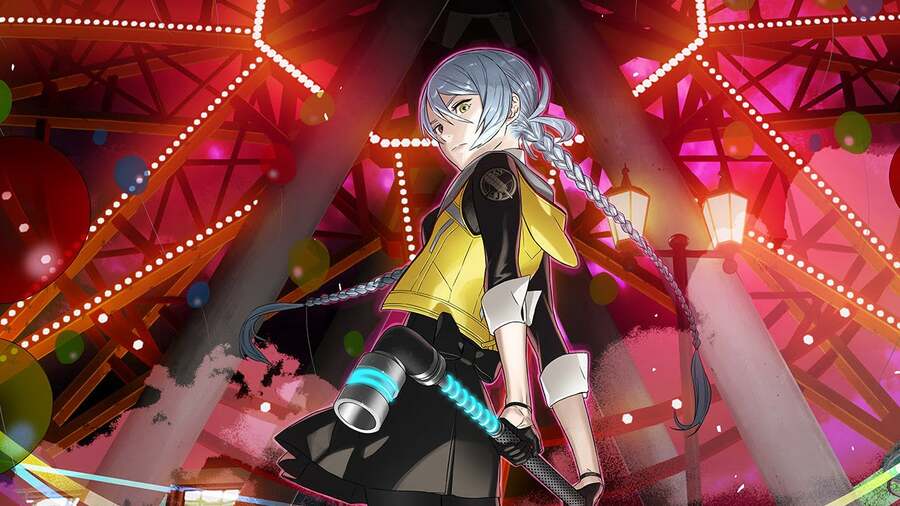 The latest Nintendo Download update for Europe has arrived, and it's bringing new games galore to the eShop in your region. As always, be sure to drop a vote in our poll and comment down below with your potential picks for the week. Enjoy!
Switch Retail eShop – New Releases
AI: THE SOMNIUM FILES – nirvanA Initiative (Spike Chunsoft US, 8th Jul, £53.99 / €59.99) – Six years ago, the right half of a corpse was discovered. The left half was never found…until six years later, completely fresh with no signs of decay. Now, Special Agents Mizuki and Ryuki, along with their AI partners Aiba and Tama, are tasked to solve the bizarre Half Body serial killings while unveiling the mysterious plot known only as the Nirvana Initiative… – Read our AI: THE SOMNIUM FILES – nirvanA Initiative review
INSTANT SPORTS All-Stars (JUST FOR GAMES, 4th Jul, £19.99 / €24.99) – In INSTANT SPORTS All-Stars, you can play a variety of feel-good activities directly inspired by All-american favorite sports! Experience America through 8 sports and activities. . . Baseball, American soccer, hockey, basketball, bowling, shooting and soccer. . . And don't forget the Burger Tower! Try to be the best on every fields! 3 environments – the warm atmosphere of a stadium, the energy of the city and the heat of western. . . – to triple your enjoyment! Travel without even getting off your couch. . . but still get some "exercise"! 24 ways to extend the fun! Specific rules for each activity in each environment make every single sport session a real discovery! Dream up to 4 players: INSTANT SPORTS All-Stars is extremely easy to play with simplified controls or even motion-gaming on Nintendo Switch™. From your little brother to your grandmother to your friends, everyone can play INSTANT SPORTS All-Stars and have INSTANT fun!
QUByte Classics: Zero Tolerance Collection by PIKO (QUByte Interactive, 7th Jul, £8.99 / €9.99) – Zero Tolerance is an old school arena shooter that will bring back the felling of adrenaline to the player while taking out the bad guys (bad aliens in this case) with guns, grenades and even laser guns. The name Zero Tolerance refers to an elite squad specially trained composed by five members that are available to choose in the beginning of the game, each one with their own unique weapons and skills that completely changes the way you play through the levels in the game. The QUByte Classics version includes 3 games: Zero Tolerance, Zero Tolerance Underground and an unreleased demo called Zero Tolerance Beyond, which can be unlocked by finishing one of the two other games. Zero Tolerance was originally developed by the first independent game developer, Technopop, and published in 1994 by Accolade. Technopop was funded by Randel Reiss, who is the owner of the "Zero Tolerance". Game Features – +40 unique levels to complete; – Classic FPS action and adrenaline; – Environment completely in 3D with a 360° degree perspective; – 5 save state slots per game – 4 screen filters (XBR, CRT, Smooth and Sharp) – 3 screen types (Normal, Fit and Stretch) QUByte Interactive and PIKO Interactive. – Read our QUByte Classics: Zero Tolerance Collection by PIKO review
Yurukill: The Calumniation Games (NIS America, 8th Jul, £35.99 / €39.99) – Accused of a horrific crime you didn't commit, you find yourself in Yurukill Land—a mysterious amusement park filled with life threatening attractions you must survive if you desire freedom. Writer Homura Kawamoto, best known for his hit title Kakegurui, writes a twisted and multifaceted story that will keep you wanting more. In addition to an in-depth story, Yurukill also features shoot-'em-up gameplay by renowned developer G. Rev, and online leaderboards allowing players to see how they rank among the competition. – Read our Yurukill: The Calumniation Games review
Switch eShop – New Releases
Color Breakers (deleon, 7th Jul, £10.79 / €11.99) – Co-op Experience! Every level is full of chaos and mystery, so completing those paintings will be harder than it sounds. Players need to coordinate and collaborate to make sure the paintings are completed before the timer runs out. Will you work together to complete your masterpiece? Or will you get in each other's way and ruin what you've been working so hard to achieve? Versus Mode! Compete against your friends in versus mode both locally and online to prove once and for all who is the best painter of all time. Includes: – New unique battle stages. – Tons of chaos, fun and ruined friendships. Creative! Unleash your creativity and make your own paintings in Creative Mode. Create amazing masterpieces and save them to the Gallery to create your own personal art exhibition.
Elves Fantasy Hentai Puzzle (Gamuzumi, 8th Jul, £2.99 / €2.99) – On Elves Fantasy Hentai Puzzle, you have to complete each girl's picture by relocating, rotating, or swapping different tiles. Explore the small endearing castle full of paintings of beautiful elves, and enjoy the tranquility of the 3D map before taking on a new puzzle. The game offers a "random mode" that unlocks once you complete all puzzles.
Forklift Extreme (LMG, 7th Jul, £8.99 / €9.99) – Forklift Extreme is an exeptional physical experience – forklift, operator and in-game obstacles are physics based so watch out not to destroy anything if not needed. Customize your lifter and your driver aswell. Choose from many available skins, colors and types. Unlock new forklifts by completing challenges and achievements and search for hidden treasures on the levels to unlock new skins. Make your forklift unique! Many camera views: isometric, first person and top down view shows the best the nature of forklift extreme driving, allows proper handling of your vehicle and precise maneuvering of your forks. Use the camera wisely, change angles to position you forklift perfectly and gain advantage completing various challenges or just delivering the pallets.
Formula Bit Racing DX (2Awesome Studio, 8th Jul, £3.99 / €3.99) – Formula Bit Racing DX is a fun arcade racing game that's influenced by the classic arcade racing games of the early 90's. Each curve and each lap in Formula Bit Racing DX recreates classic arcade gameplay and offers you unbound speed limits of fun. Full throttle and enjoy! Featuring the fast and exciting gameplay that the genre is known for, Formula Bit Racing DX captures the essence of the old school racing games with crisp low poly visuals, retro soundtrack and high speed action. Start your engines and prepare for the craziest and most addictive racing game ever. Fast-paced racing game with a fresh interpretation of the old school racing games.
Gangsta Magic (Nerd Games, 9th Jul, £17.99 / €19.99) – The player is a talented gangsta magician. He has several abilities like flying, dashing, super jump; and also several magic attacks like fireball, freezing, electric shock. In addition to that, the player can use the power of his mind to move some objects. This is a puzzle-adventure game where the gangsta magician's mission is to find the USA themed cone. Once it is found, the player gets an achievement and the level ends. There are several objects during these missions. In this world there are monster-like enemies who can breathe fire and flying turrets equipped with weapons. In addition to that several deadly traps like lava, moving ball killers and death zones that kill the player immediately.
Japanese NEKOSAMA Escape The Local Train (Regista, 7th Jul, £3.74 / €4.49) – The Third Japanese NEKOSAMA Escape series! ! Game system This game is an escape-the-room game(mystery-adventure game). *Point the screen with a cursor to solve riddles, and this game goes on. Story During a local train trip that my friends insisted that a cat lover should experience it at least once, I had a little sleep. I felt noisy around and that woke me up. The train was stopped, but it had not reached the station yet. I wondered what happened and went to see around. . . Then I found that this train had completely changed. . . .
Overrogue (KEMCO, 7th Jul, £12.14 / €13.49) – In the underworld, where creatures of all shapes and sizes live, a Selection Battle is announced to decide the next Overlord. Complete labyrinths and collect crystals to achieve the title of Overlord! Proceed through dungeon-like labyrinths building up your card deck in a roguelite style! There are up to 5 different labyrinth themes based on card genres like poison or graveyards. Enjoy a different deck experience each time you visit the labyrinth as the number of cards increases. Over 300 types of cards and 150 types of treasure await you, so combos and combinations are up to you. Let's conquer the labyrinths and become the next Overlord!
Quintus and the Absent Truth (eastasiasoft, 6th Jul, £7.19 / €7.99) – Alan Shaw's daughter is missing, and the only one capable of helping him locate her may be a small mouse named Quintus. Join this odd pairing on their search for answers, using the differences in their size as an advantage. Quintus and the Absent Truth is a horror-themed adventure told in first-person perspective. Puzzles that Alan and Quintus encounter often require you to work out which character to use for the task at hand. Do you need Alan's height to reach buttons, switches and items that are out of Quintus' reach, or is a hole simply too tight for Alan to fit through? Only by working together can they discover the truth that they seek.
Railways – Train Simulator (Nerd Monkeys, 7th Jul, £4.99 / €4.99) – Railways features minimalist and artistic elements merged in an immersive experience where the perks of a train trip are emphasized: astonishing landscapes observed at slow pace. Each level will bring a new challenge to the track, more chaos and of course clever moves from your side. All aboard! This train is ready to depart! This is a train simulator where patience is a virtue. In order to succeed, you need to wait for the right moment and use your train management skills to drag the trains from one railway to another. But be careful or trains will crash! Do you think you have the skills to be a railways master?
Road of Death (Ratalaika Games, 8th Jul, £4.99 / €4.99) – Road of Death is a 2D shooter with elements of survival and rogue-like. After a terrible accident at the local nuclear power plant, huge areas of land were contaminated with radiation. Under its influence, many living organisms were mutated and became very aggressive. Now the whole world is in mortal danger. We've selected the best personnel to handle the situation, and you are one of them. Your task is to get through the entire zone, perform various tasks and prevent a new impending disaster. Turn on your flashlight, pitch a tent, light a fire, and do whatever it takes to stay alive. On the way, you expect many enemies including hideous mutants, as well as heavily armed combatants who arrived in the exclusion zone to steal secret documents. But you can't forget the invisible threat of toxic nuclear radiation!
Secrets of Magic 4: Potion Master (Green Sauce Games, 7th Jul, £9.71 / €10.79) – Victoria is back and she's not alone. Her brightest student, Beatrix, wants to become a Potion Master. You are called upon to help them out. Embark on this magic quest through the Forbidden Forest, where Victoria and Beatrix can find the most extraordinary ingredients for their potions. But be warned, you will encounter haunting creatures in this magnificent forest. Immerse yourself in the mysterious world of witchcraft with Secrets of Magic 4: Potion Master.
Sticks Collection (Silesia Games, 7th Jul, £1.99 / €2.39) – Get the classic "Matchsticks – Coffee Break Club" and challenge your mind by moving, adding, and removing matchsticks until you find the correct solution. Improve your memory, logical, and spatial thinking on your own time. How many tries do you need to solve each level? Also included is "Math+Sticks – Coffee Break Club", a puzzle for math lovers where your mind will be constantly challenged at every level. Math puzzles include addition, subtraction, multiplication, division, square roots, and much more. We've been taught not to play with fire, but this game's matches won't burn you! Game features: – 2 Sticks games; – 120 carefully selected puzzles in this collection; – 3 beautiful and original themes to choose from; – An exclusive, original soundtrack for each Stick game;
Super Rebellion (Cube Games, 8th Jul, £3.50 / €3.50) – Humanity succumbed to the power of an intergalactic alien empire, but managed to organize itself and establish a resistance army. Join the peace-seeking rebels and help them defeat the evil that haunts the Earth.
SuperDuck! (House of Pandas, 7th Jul, £2.99 / €3.99) – SuperDuck! takes you on a brainy adventure to bring the ducklings back home. Explore the levels, find a way out and guide the ducks to the exit using the objects at your disposal. Ducks. 56 unique levels 3 different environments. Tricky puzzles combined with platforming action. Fast forward. More ducks.
Timber Story (Ultimate Games, 4th Jul, £4.49 / €4.99) – A Tree has fallen and blocked the main road, luckily enough there is a kind lumberjack that could clear the fallen tree for a small favor. Go on a mission to find and rescue the lumberjacks best friend who has gone missing deep in the woods. Can you solve the puzzles and get lumberjacks friend out of the forest? Explore the world! – Explore the Forest of Timber Lake & discover magical trees & discover the effects of the wood industry. Complete Quests! – Discover and complete different small fun quests given by the Lumberjack & others. Short & Relaxing trip! – Take a small break from reality. Timber Story is a small happy game with toonish artstyle & cheerful music & soundscape!
Understand (mazette!, 7th Jul, £8.99 / €9.99) – Understand is an experimental puzzle game in which every level has a different ruleset. Each dot below the screen represents a rule. You have to figure out their meaning through trial and error, then draw a line satisfying all rules.
DLC / Add-On Content
Nintendo Switch
So that's your lot for this week's Nintendo Download. Go on, be a sport and drop a vote in the poll above, and comment below with your hot picks!