Sports
McLaren steps into the land of Formula E with the acquisition of Mercedes
McLaren will be participating the all-electric Formula E series from the 2023-23 season
McLaren is set to make its debut in Formula E from season 9. The McLaren Formula E Team will be formed through the acquisition of the Mercedes-EQ Formula E Team, expected to complete later this year, which will see the reigning champion team become part of the McLaren Racing family. Ian James will continue to lead the team, enabling a smooth transition to McLaren following the end of the current season.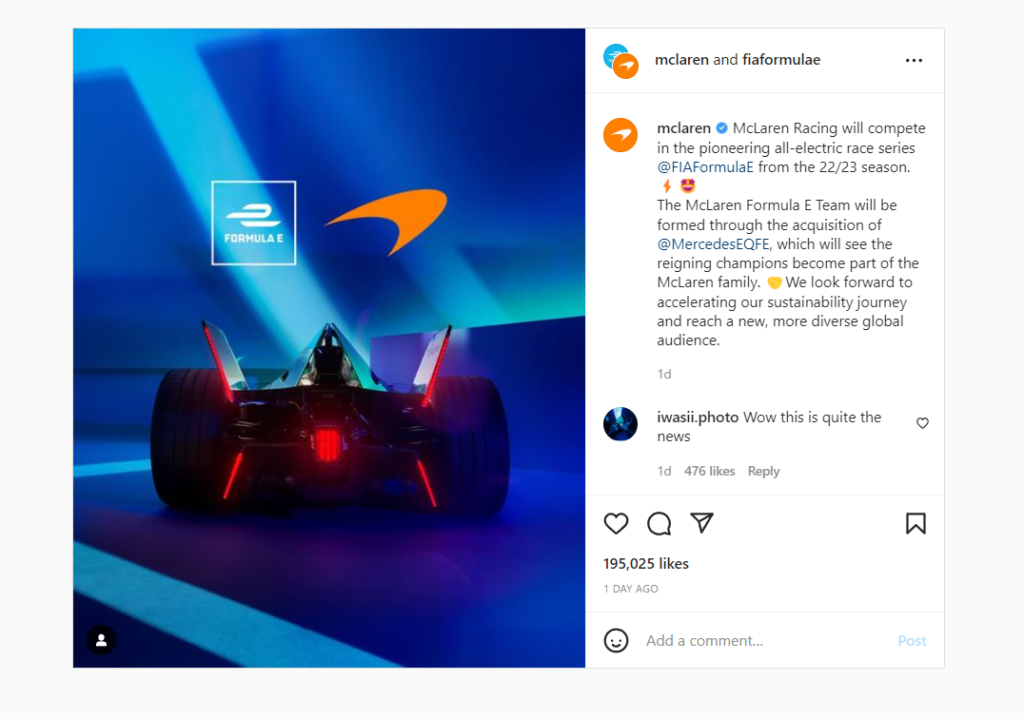 In an official statement, McLaren CEO, Zak Brown said – "McLaren Racing always seeks to compete against the best and on the leading edge of technology, providing our fans, partners and people with new ways to be excited, entertained and inspired. Formula E, like all our racing series, fulfils all those criteria."
"I firmly believe that Formula E will give McLaren Racing a competitive advantage through greater understanding of EV racing, while providing a point of difference to our fans, partners and people, and continuing to drive us along our sustainability pathway", said Brown who certainly sounds very positive about the new venture.
How different is Formula E from Formula 1?
Formula E is a single-seater motorsport championship for electric cars. The series was conceived in 2011 in Paris by FIA president Jean Todt and Spanish businessman Alejandro Agag, who is also the current chairman of Formula E Holdings. The inaugural championship race was held in Beijing in September 2014. Since 2020, the series has had FIA world championship status. Electric cars are more environment-friendly as they use the energy stored in batteries and have no exhaust emissions, unlike F1 cars.
Formula E's founding mission was for its race through the streets of the most iconic cities in the world – with a grid full of the best racing drivers and teams around – to show just what sustainable mobility was capable of, driving electric vehicles to the fore in the race for a better, cleaner future.
Since making its debut on the grounds of the Olympic Park in Beijing in 2014, Formula E has grown into a global entertainment brand with motorsport at its heart. Now, with 12 teams and 24 drivers on the grid, the championship has become a destination for the world's best motorsport teams and racing talent.
More Formula One news:
Follow our dedicated Formula One page for instant Formula One news and updates