Sports
Max Verstappen 2023 – Net Worth, Salary, Records and Endorsements
Max Verstappen is one of the most promising F1 talents and here is all about his net worth, salary, F1 records, girlfriend, family and more
Max Verstappen Facts
| | |
| --- | --- |
| Birth Place | Hasselt, Belgium |
| Father's Name | Jos Verstappen |
| Mother's Name | Sophie Kumpen |
| Star Sign | Libra |
| Education | N/A |
| Net Worth (2023) | $60 Million |
| Salary (2023) | $25 Million |
| Age | 24 |
| Date of Birth | 30 September 1997 |
| Height (cm) | 181 |
| Weight (kg) | 72 |
| Nationality | Belgian-Dutch |
| F1 Debut | 2015 |
| Teams | Scuderia Toro Rosso (2014-2016), Red Bull (2016-present) |
| F1 Race Wins | 21 |
| F1 Pole Positions | 13 |
| F1 Championship Wins | 1 |
| Achievements | Youngest Driver to start a race, Youngest Driver to win a Grand Prix |
| Girlfriends  | Kelly Piquet (2021-present), Dilara Sanlik (2017-2020) |
| Children | N/A |
| Social Media | Instagram, Twitter |
| Endorsements | Red Bull, Ziggo, Jumbo SuperMarkets |
Max Verstappen has racing flowing through his veins. The 24-year-old Dutch youngster is the son of former F1 star Jos and has been one of the brightest talents in recent years. He is the 2021 Formula One World Champion.
Verstappen already holds a few records in his young F1 career. He was the first Dutchman to win a Grand Prix in 2016 and also became the youngster winner of an F1 race.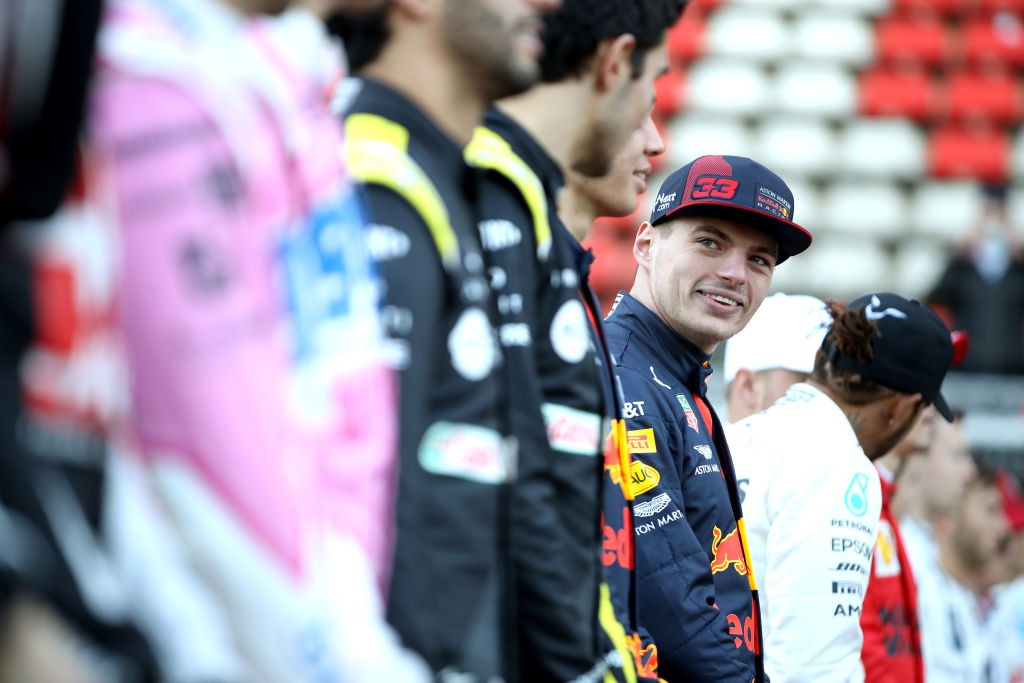 Verstappen is known for his fearless driving and is always looking to make a tough move stick. That has seen him crash into other drivers in the past, but he is just 24 and has matured in recent years. The Dutchman has a bright future ahead of him owing to this championship win in 2021.
Max Verstappen Net worth and salary
Max Verstappen might be one of the youngest drivers on the circuit but he has an estimated net worth of $60 million in 2023.
This has been mostly due to his contract with Red Bull as he earns close to $25m per year. The deal was signed fairly recently and Verstappen is one of the top earners in the F1 paddock.
Max Verstappen F1 record
Max Verstappen could have been a Mercedes driver but opted to join Red Bull back in 2014. While Mercedes have dominated F1 since then, Verstappen has ensured he is close to the leading pack, even if the Red Bull's engine doesn't match up to the Silver Arrows.
The Dutchman became the youngest racer to participate in a Grand Prix weekend by driving in the first free practice session at the 2014 Japanese GP.
More records were to follow as he became the youngest to start a GP. The Dutchman also recorded a point at the age of 17, which was another milestone.
Verstappen created history by winning the Spanish GP in his first race for Red Bull. He had been promoted from the sister Toro Rosso team midway through the 2016 season.
Verstappen became a permanent fixture in Red Bull since then, and his best performance came in the 2019 season where he finished third in the driver's championship.
The 2020 campaign was a tough one as Mercedes dominated the season. However, Verstappen won two races and also got a pole position to end the season third, again.
Things are looking up for him in the 2021 season. He got his fourth pole position in the season opening Bahrain GP but came second.
However, he then picked up a stunning win at the Imola GP after overtaking Lewis Hamilton on the opening lap.
Max Verstappen Family and relationships
As stated earlier, Max has racing flowing through his veins. His father, Jos, was an F1 driver, while his mother, Sophie Kumpen, also raced in karting.
Verstappen has other relatives also in the racing field with one relative also serving as the manager for PK Carsport in the Euro Series.
Verstappen doesn't share a lot of information regarding his private life.
His ex-girlfriend is Dilara Sanlik, a German student. The pair have been snapped during a holiday in the United States. Verstappen was earlier dating fellow racer Mikaela Ahlin-Kottulinsky for a year. However, he broke up with his then-girlfriend after joining the Red Bull Racing team.
Verstappen has been linked with other females too, such as hockey player Maxime Pourquie and Instagram model Joyce Godefridim.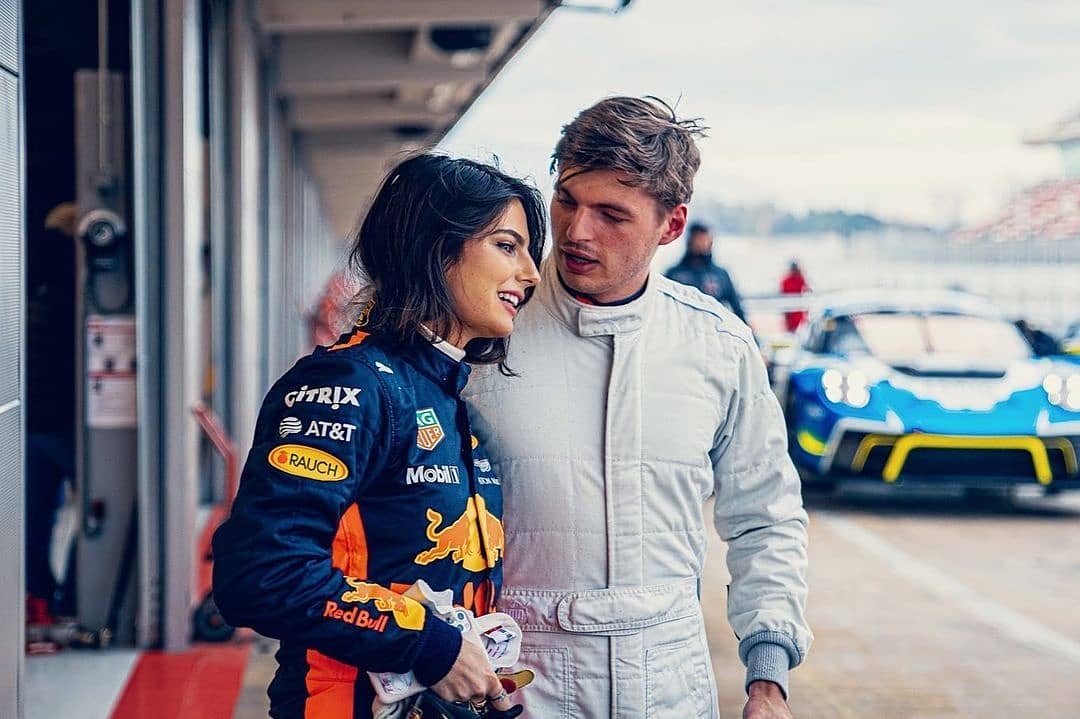 He is currently in a relationship with former F1 star Nelson Piquet's daughter Kelly Piquet. Piquet is a Brazilian columnist and a model who once dated former F1 driver Daniil Kvyat. She even has a child, Penelope Kvyat, with Daniil.
Max Verstappen Sponsorships and endorsements
Max Verstappen is one of the most recognizable faces in the F1 circuit and he has several sponsorship and endorsement deals at the moment.
The Dutch youngster often features in ads for Jumbo Supermarkets while he is also tied up with brands such as Tag Heuer, Ziggo and Exact.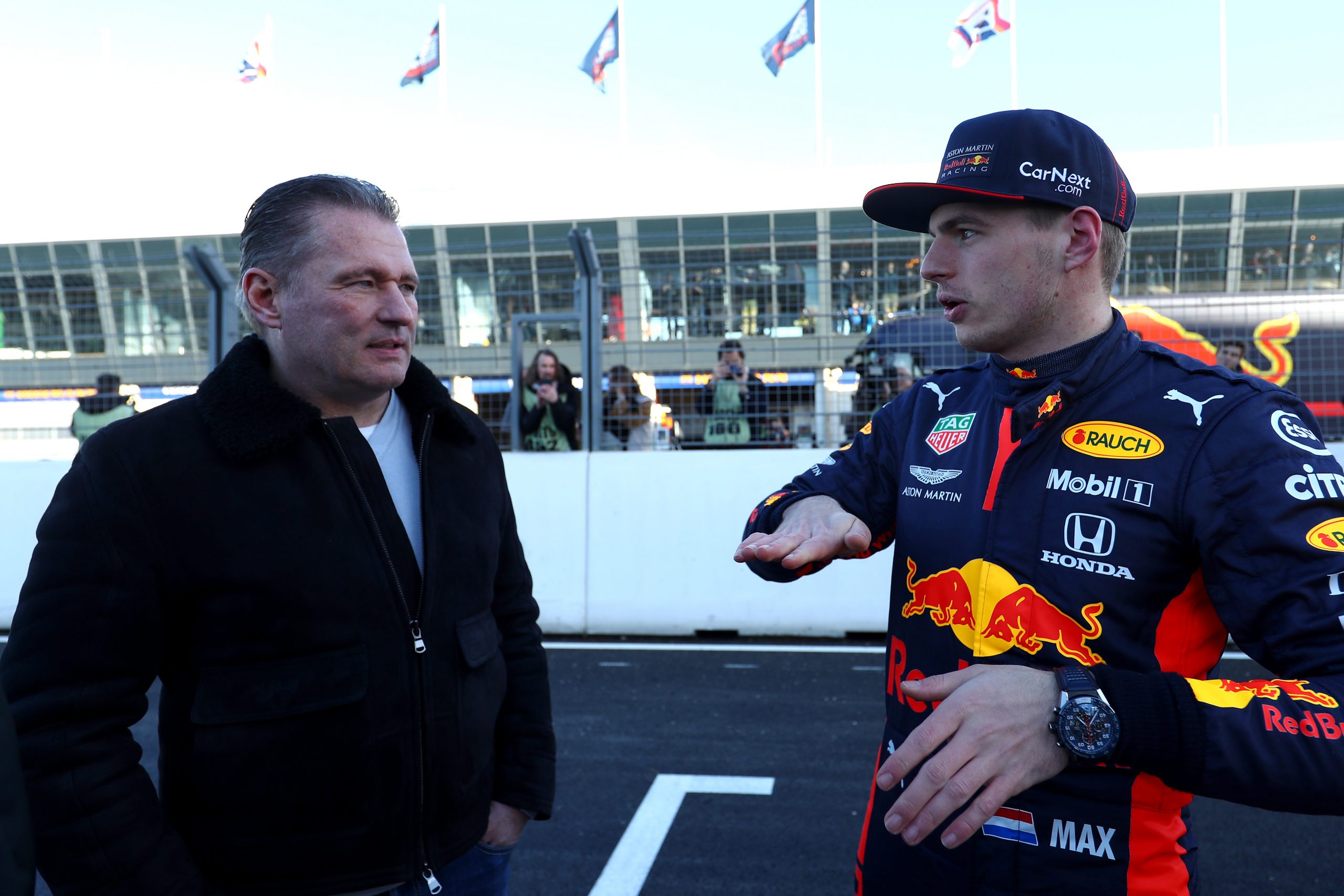 Verstappen also has deals with other smaller companies, however, the exact details of how much he makes from these sponsorship deals aren't available presently.
FAQs about Max Verstappen
What is Max Verstappen's net worth?
Max Verstappen has a net worth of $60 million.
What is Max Verstappen's salary?
Max Verstappen earns a salary of $25 million per year.
Who is Max Verstappen's girlfriend?
Max Verstappen's girlfriend is Kelly Piquet, a Brazilian model who is the daughter of former F1 star Nelson Piquet.
When was Max Verstappen born?
Max Verstappen was born on the 30th of September in 1997.
Who are Max Verstappen's parents?
Max Verstappen's are Jos Verstappen, a former F1 driver and Sophie Kumpen.
Where was Max Verstappen born?
Max Verstappen was born in Hasselt, Belgium.
More Formula One news:
Follow our dedicated Formula One page for instant Formula One news and updates