Sports
Malcolm Bivens comments on Joe Gacy's way of getting a title shot
Joe Gacy kidnapped NXT Champion Bron Breakker's father Rick Steiner a few weeks ago on an episode of NXT.
The 34-year-old Joe Gacy has been on a monster heel run of late in NXT as he has been involved in a feud with Bron Breakker. Bron is the son of WWE Hall of Famer Rick Steiner. Rick and Scott Steiner were inducted into the WWE Hall of Fame as a part of the Class of 2023 as The Steiner Brothers.
Gacy had stolen the Hall of Fame ring from Rick and Breakker confronted him last week on NXT to get the ring back. Gacy said that Bron could have the ring back under one condition and that is only if he gives him a title shot. Bron agreed and Gacy returned him the ring and pushed him off a high podium onto the floor.
This week on NXT, Rick Steiner made another appearance as he announced Bron fit to defend his title. Gacy was about to attack Steiner when Bron came out. After beating a number of Gacy's hooded guards, Bron was taken out by his rival.
"If that's not a dream chaser then idk who is." – Malcolm Bivens on Joe Gacy
Malcolm Bivens works in NXT as the manager for the stable known as Diamond Mine. He is also known for his work at Evolve and Ring of Honor.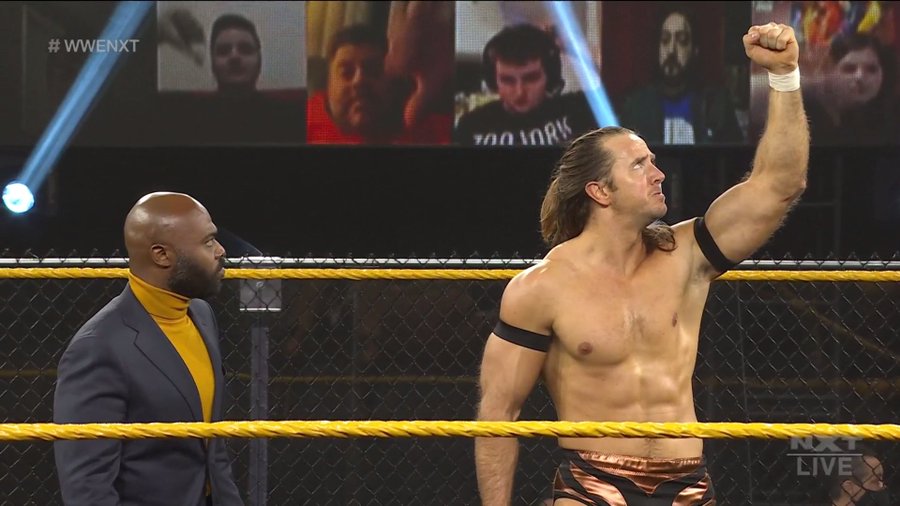 Malcolm Bivens recently put out a tweet that read: "If you think you're working hard, remember Joe Gacy woke up one morning and decided he'd kidnap someone's Dad for a title shot. If that's not a dream chaser then idk who is."
This is certainly a tongue-in-cheek post as Gacy's method to get a title shot was unorthodox, to say the least but it turned out to be effective.
More WWE news
Follow our dedicated WWE page for instant WWE news and updates.