Games
LEGO Confirms Rumours With New 18+ Bowser Set, Which You Can Actually Fight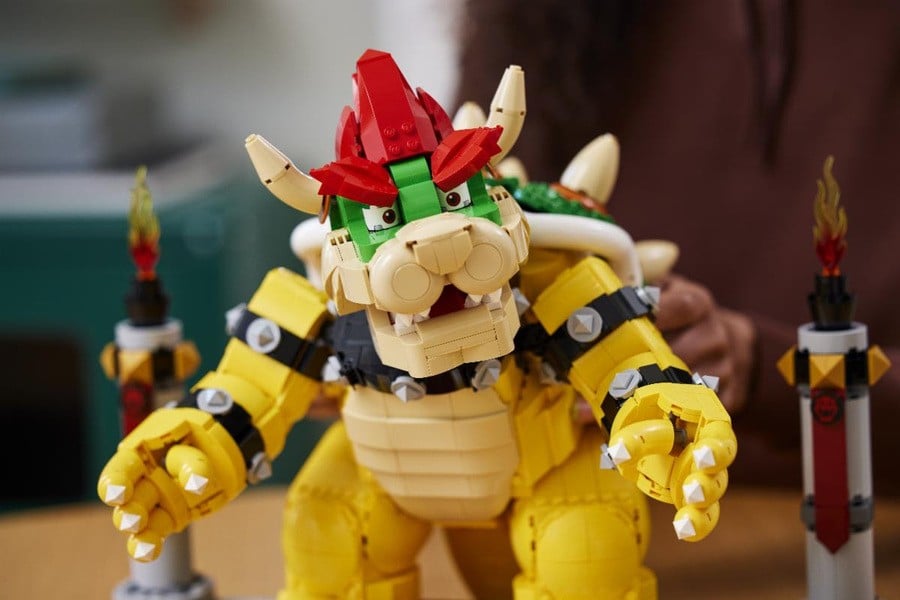 Back in April, we reported on a rumour that there was an upcoming 18+ Super Mario LEGO set that would be "the biggest yet", with a total of 2,807 pieces — almost 800 more than the NES, and 150 more than the Question Mark Block set.
That rumour has now been confirmed as The Mighty Bowser, who will tower over LEGO Mario and LEGO Luigi at a total of 32cm (12.5in) in height.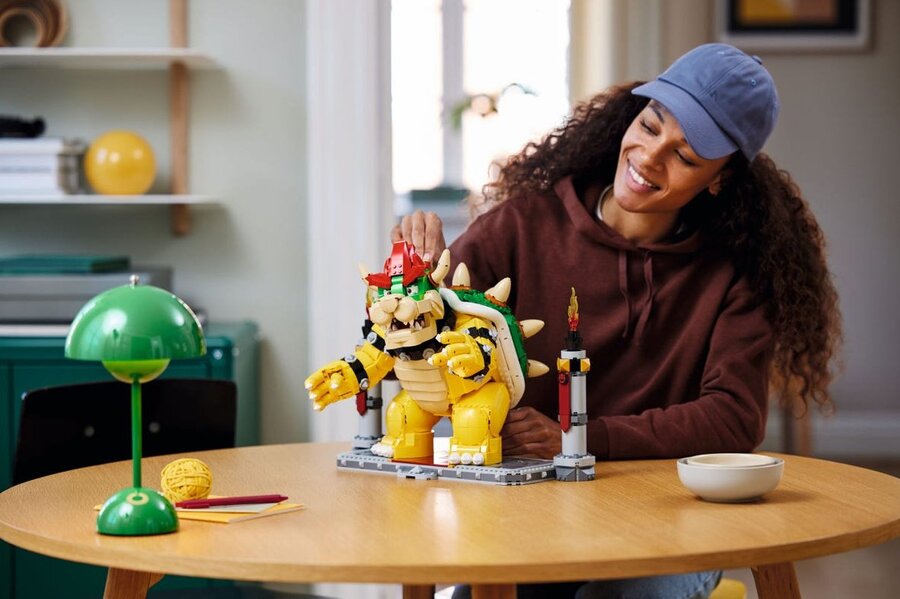 The Mighty Bowser comes with a host of interesting inclusions, from "new-for-October-2023" bricks that replicate King Koopa's spikes to a fireball launcher and a button that controls his head and neck movements. You will also be able to post his arms and fingers.
"Adding LEGO Super Mario The Mighty Bowser really is a blast from the past for many adult fans of LEGO. He might be the big boss, but he still brings back a warm feeling of nostalgia to adult Super Mario fans worldwide. Just as defeating Bowser was always the ultimate challenge in the Super Mario games, here we're challenging fans to build the King of the Koopas from nearly 3,000 pieces. We know they're up to the task and will be chomping at the bit to get their hands on this great new addition to the Super Mario line."
— Carl Merriam, Senior Designer, LEGO Super Mario
Other features include:
A hidden POW block
Two towers for Bowser to knock over
The ability to combine the set with a LEGO Super Mario Starter Course
An Action Tag that will allow Mario, Luigi, or Peach to battle Bowser
We're hoping that there will be some cool secrets to find, like the other sets have!
The Mighty Bowser costs $269.99 and releases on October 1st, 2023.
Will you be adding Bowser to your collection? Tell us in the comments.