Sports
Jayson Tatum and Jaylen Brown lead the Boston Celtics to a huge win in Game 5 of the ECF against Miami
The Boston Celtics starlet duo of Jayson Tatum and Jaylen Brown led the team to a huge win in Game 5 against Miami in the ECF.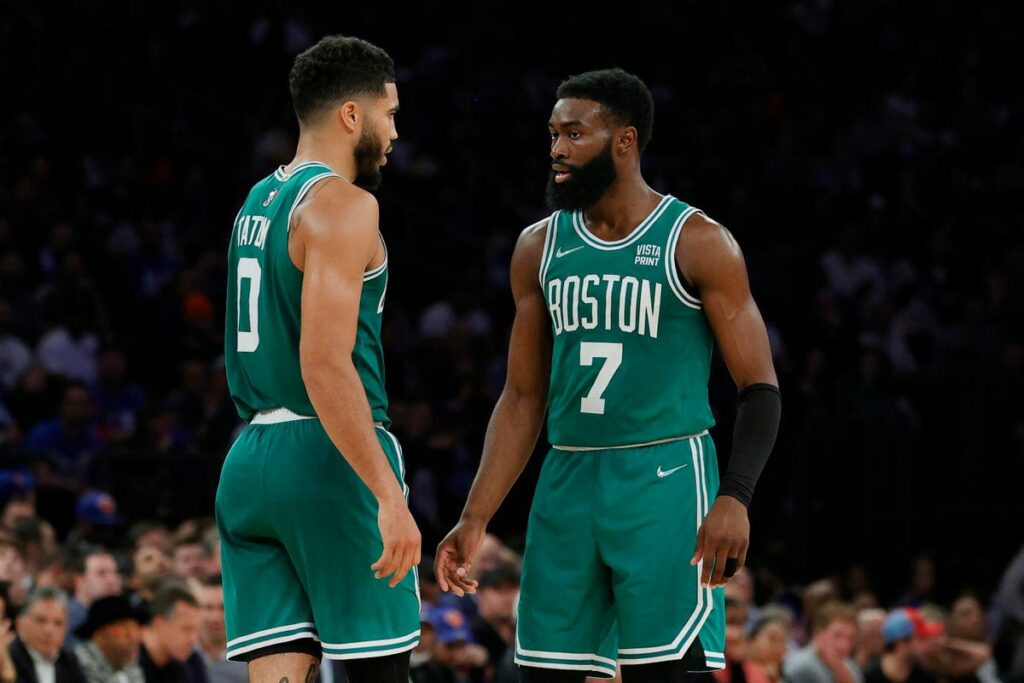 The Boston Celtics came away with a huge win on Miami's home court in game 5 of the Eastern Conference Playoffs, and currently lead the series 3-2. They now have a chance to close out the series in game 6, which will be played back in Boston.
Jayson Tatum and Jaylen Brown once again were the deciding factor for their team. The duo had a terrific game and combined for 47 points, which were enough to put the nail in Miami.
Brown scored 25 points, while Tatum ended with 22 points, and they have placed the Celtics in a very good position to make the NBA Finals for the first time in over a decade.
Game 6 in Boston will be a significant moment for Tatum, as he might become the first-ever player to win the Larry Bird MVP Trophy, which is given to the MVP of the Eastern Conference Finals.
Miami Heat is on the brink of elimination against the Celtics and Jayson Tatum
With this loss, the Miami Heat are in a very tough situation. They face elimination, as they are down 2-3. With game 6 being played in Boston, there is a strong possibility that their season will end there.
In the Game 5 they once again performed very bad and their offense was not good enough to get over the Celtics. Their playoff star Jimmy Butler was able to only score just 13 points, while their point guard Kyle Lowry didn't even have a single point. As a result, Boston dominated them and put them on the verge of exit from the playoffs.
Read More:
Follow our dedicated NBA page for instant NBA news and updates.