Sports
Ja Morant drops 47 points; Memphis ties the series 1-1 with the Warriors
Ja Morant once again was the main man for the Memphis Grizzlies as they win the Game 2 against the Golden State Warriors.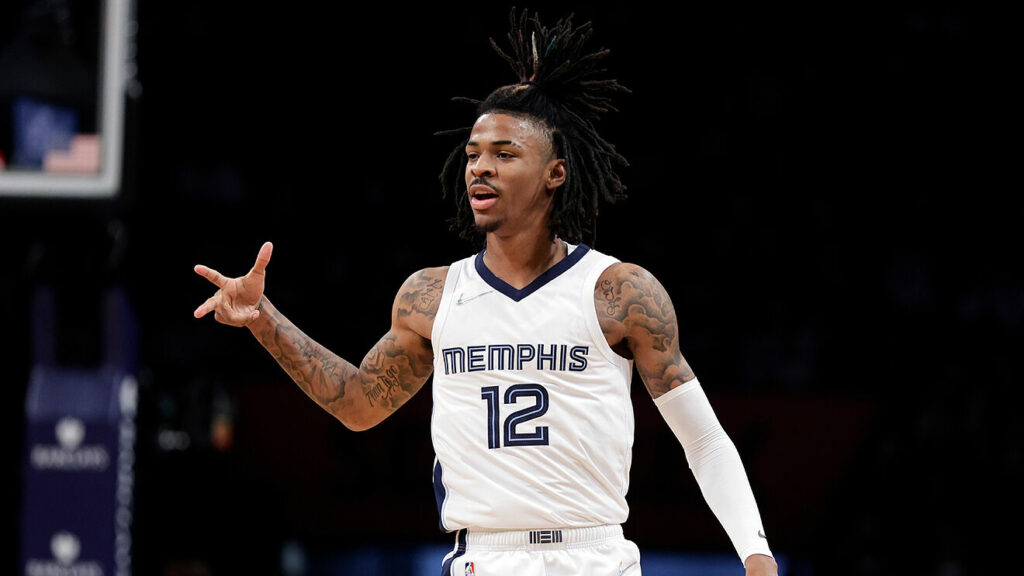 The Memphis Grizzlies got the better of the Golden State Warriors in a very close encounter in game 2 of their ongoing series of the Western Conference Semi-Finals. The Grizzlies won the game by a score of 106-101.
Ja Morant once again had a stellar game against the Warriors as he ended up with 47 points, and also recorded 8 assists and 8 rebounds as well.
This effort by Ja Morant was very much needed by the Grizzlies after they had lost the 1st game of the series. The 7-game series is now leveled up at 1-1, as the focus now shifts to San Francisco, where the Warriors will play 2 home games, before returning to play game 5 back in Memphis.
Ja single-handedly carried the whole team, as his teammates didn't step up in this game, but still, the Grizzlies came away with a huge win to keep their hopes alive in the series.
A disappointing night for the Warriors
Golden State Warriors had one of the worst shooting nights of their season, and they were still able to keep the game close. Steph Curry led the way for them as he ended up with 27 points, while Jordan Poole also contributed with 20 points.
Klay Thompson had a horrific game, as he scored just 12 points and shot a miserable 5/19 from the field, and was 2/12 from the 3-point range.
However, the Warriors will look to keep this game behind them and bounce back hard in the next two home games, which can give them a commanding lead of 3-1.
Read More:
Follow our dedicated NBA page for instant NBA news and updates.