Sports
"I've never really had a singles match with AJ Styles"- Tommaso Ciampa
Former NXT Champion Tommaso Ciampa opens up about being officially called up to WWE RAW.
This week, Tommaso Ciampa made his official main roster debut on Monday Night RAW. He recently spoke to Metro.Uk where he talked about his main roster call up.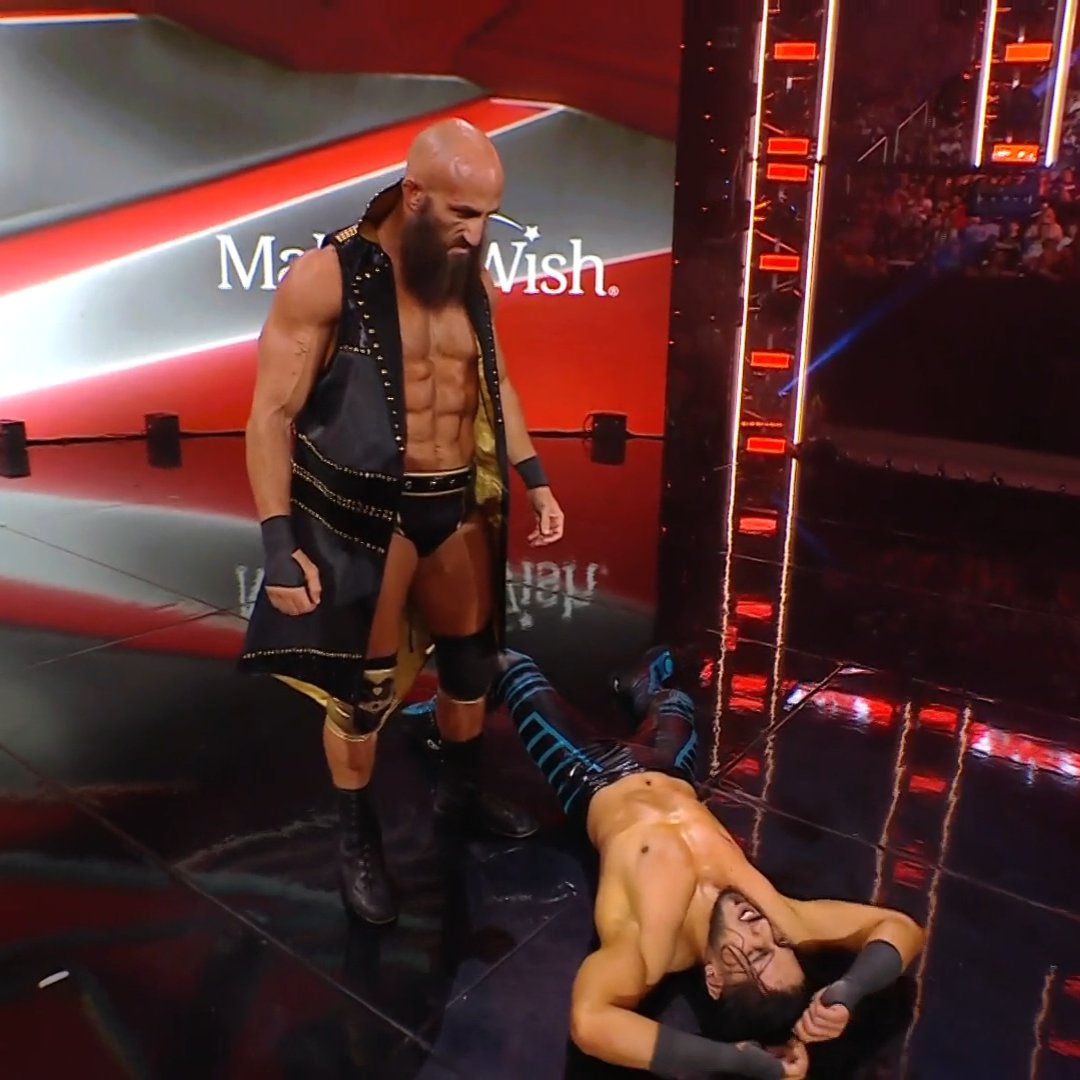 The Blackheart said that he was open to whatever WWE had planned for him and wanted to do his best in whatever role he was given.
Creatively, I'm not very hard to please in the sense that I just view it as, 'Give me five minutes, and I'll make it the best five minutes I can', whatever that means. Whatever I'm asked to do. If comedy is in my future, whatever it is, I don't know – I just look at it like, there's no ending to this. So, if I do comedy for a couple of months, it doesn't mean after that I can't go back and do something else I might enjoy. There's no ending".
He also said that he would love to have a match with Edge or Rey Mysterio and also mentioned that he never had a single match with AJ Styles. 
Ciampa further added, "here's so many people that I can look at right now on those Raw and SmacKDown rosters and think, "Man, what if?" I haven't been in the ring with so many of them. Whether it's Edge or Rey Mysterio, I've never really had a singles match with AJ Styles, done stuff with Roman Reigns. There's so many – you can just go down the list forever and ever."
Tommaso Ciampa reveals that he didn't know about Triple H coming to Stand & Deliver 
Ciampa recently did an interview with BT sport where he had no idea that Triple H would be appearing to bid him farewell. He mentioned that he was shocked even though he saw The Game backstage before going out for the match. 
"Then, as I'm going through Gorilla, I saw Hunter just for a brief second, and I was like, 'Holy crap. I had no idea you were gonna be here.' He said, 'Oh yeah, I wouldn't miss it.' I said, 'Oh, cool,' and next thing you know, the music hits, and I go out. So when the match had ended, I get the applause or whatever, and I heard the ref smack the side of the ring, so I'm like, 'Okay. It's time', and I leave. (H/T Fightful)
"Even when his music hits, if you see the video, I just keep walking. When his music hits in my head, I internally go, 'Huh? What a weird ad for Peacock to play.' I'm almost befuddled by it. Like, this is bad timing after I had this match to play a Hunter [package], but it makes sense to me. He just retired. So, it's kinda like, 'Huh', and I keep going. Then, I saw him, and I had that moment of, 'Oh, we're doing the thing.' I had no idea."
When his last match at NXT 2.0 was over, Ciampa was given a standing ovation and kissed the mat before heading to the ramp, but as he reached the top, Triple H's music hit, and He came and raised Ciampa's hand.
More WWE news
Follow our dedicated WWE page for instant WWE news and updates.