Sports
Is Joel Embiid playing tonight? Sixers star's availability ahead of Game 3
Is Joel Embiid playing tonight? The Sixers will face the Miami Heat in Game 3 of their Eastern Conference semi-finals on Friday night.
The Miami Heat will be facing the Philadelphia 76ers on Friday, May 6th for their Game 3 encounter. The Heat hold a 2-0 lead over the Sixers and already have one foot in the Eastern Conference finals.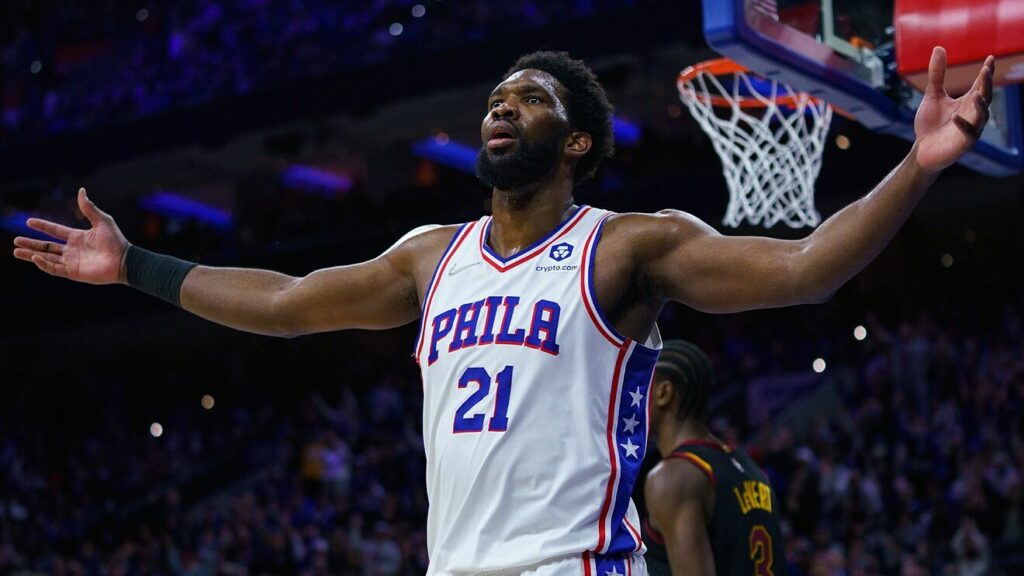 While the Sixers are in a bit of a pickle heading into Game 3, they have concerns over the fitness of star center Joel Embiid. The Cameroonian missed the first two games of the series as well and listed below is an update on whether he will play against the Heat on Saturday.
Is Joel Embiid playing tonight vs Heat? Update on Sixers star's availability ahead of Game 3
Joel Embiid has been listed as 'out' for the game against the Heat on Saturday. His absence is set to be massive for the Sixers as Embiid is widely regarded as the talisman for Doc Rivers' team. Although Embiid is unavailable for Game 3, there is optimism that the five-time All-Star will return for Game 4 on Sunday night.
Joel Embiid injury: What happened to the Sixers superstar?
Joel Embiid suffered an orbital fracture in his team's Game 6 win over the Toronto Raptors in the previous series. He was also suffering from a thumb injury and is set to undergo surgery after this season.
The 28-year-old Embiid averaged a sensational 30.6 points, 11.7 rebounds and 4.2 assists per game during the regular season. During the series against the Raptors in the first round of the Playoffs, Embiid managed 26.2 points and added 11.3 boards per game.
More NBA news:
Who leads the NBA in steals 2021-22?
Stephen Curry tops NBA 3-point record list
What are the Power Rankings in the NBA?
Follow our dedicated NBA page for instant NBA news and updates.