Sports
"I don't think it's my job to mentor him"- Ryan Tannehill opens up on Malik Willis
Ryan Tannehill discussed the acquisition of Malik Willis by the Tennessee Titans during the NFL Draft 2023.
The Tennessee Titans had drafted quarterback Malik Willis from Liberty in the NFL Draft 2023. This came as a surprise to everyone, as the Titans had Ryan Tannehill at their helm.
Many people thought that Ryan's position at Titans is under threat because of the arrival of Malik. This came after Ryan's horrific performance in the playoff game against the Bengals.
The Titans were the 1st seed in the AFC last season and had high hopes of making a deep playoff run last season. Surprisingly, they were one and done in the playoffs as the Bengals knocked them out, and vastly it was due to the underwhelming performance of their quarterback Ryan Tannehill.
Ryan talked about the arrival of Malik Willis to the team, and said, "That's part of being a quarterback in the same room, We're competing against each other. We're watching the same tape. We're doing the same drills."
He added, "I don't think it's my job to mentor him, but if he learns from me along the way, that's a great thing."
"I wasn't informed of the selection beforehand"- Ryan Tannehill on the draft of Malik Willis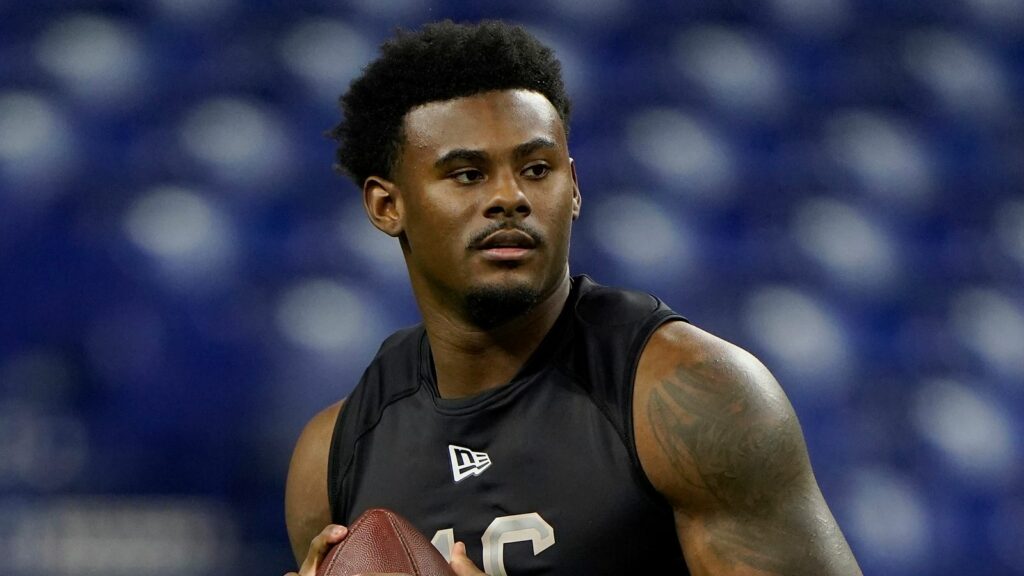 Ryan Tannehill claimed that he wasn't aware that the Titans were going to draft another quarterback in Malik Willis. However, he is ready for the challenge to compete for the starting position with the former Liberty quarterback.
Ryan said, "I wasn't informed of (the selection) beforehand, but same thing with (trading)  A.J. (Brown): the team is going to do the best thing that they think is in the best interest of the team."
He added, "I have no problems with Malik. We're looking to add talent and guys that can help us. So we'll add him to the room and go from there."
It will be interesting to see how the quarterback personnel plays out in Tennessee, as any slip-up by Ryan Tannehill can provide a chance for Malik to show his talent to the world.
Read More: