Tech
How To Disable Mtn Annoying Messages – Mtn DND Service (do not disturb)
Are you tired of experiencing several pop-up messages from mtn? Or do you always see some annoying pop-up messages from mtn and you like to change them? Not to worry anymore for we are going to be discussing How To Disable Mtn Annoying Messages which the service is called mtn DND service which DND means "do not disturb" and some refer the process to be how to stop mtn flash messages like different ways which people seem to understand it.
They do not disturb service that you will enable on your line is what will save you from does pop up messages you get from mtn that might have led to unknown subscription services on your mtn line which will pop up and makes you subscribe to what you don't want which will lead to airtime deduction from your account. 
How People Complain About The Mtn Pop Up Messages 
This led to a little trend on Twitter this evening which brought to our notice that mtn has been sending pop-up messages to different kinds of people that are said to be annoying. 
Which makes most people drag mtn into this by calling on NCC Nigeria Communication Commission to make mtn stop what they call the fraud act. 
Many people raise the alert of the popular social media platform which they call a scam because of the popup message that makes them subscribe to services that they don't want due to how the messages do pop out on people's phones. 
Many people have experienced this which makes someone drag this to Twitter one of the popular social media. And it's about to trend. 
Our Experience On The Mtn Annoying Message (Mtn Pop Up Messages) 
Most people have shared their experience on this issue which turns out to mostly be negative and we have also experienced such before. 
Which a message was pop up without us noticing and our hand went to click on okay which makes us end up subscribing to something we don't want we call out to mtn using their customers care number 180 and it's turning us that the airtime that was being deducted for a silly mistake is gone. 
It later drags us to find out how we can stop this and we land at getting a solution to this which we are about to share with you guys now the service that is attached to stop this is called DND service Mtn "do not disturb" that will stop the annoying and pop up messages at once. 
How To Stop The Mtn Pop Up Messages Or How To Stop Mtn Flash Messages
The service is called DND as said earlier do not disturb or the mtn flash messages. 
This can be done by sending a text or Sms Stop to 2442.
After you send the Sms you will get a message stating that your request for DND is in progress which will take up to 24hrs and lead you straight to the process on how to stop mtn flash messages. 
As shown in the screenshot below. 
And you will also get a message that it's been disabled. 
Which will also lead you through ways on how you can allow it back if you feel like. 
That just it's you won't be seeing them pop-up or any annoying messages again on your phone which you have just disabled the ads view the mtn DND services.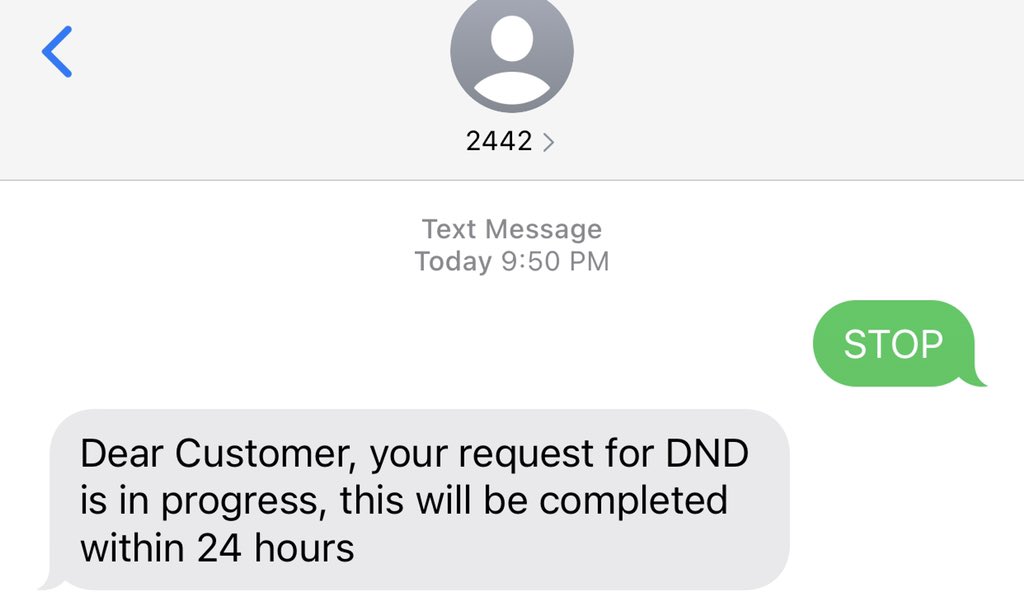 What's your thoughts about this article how to stop mtn flash messages? 
It's helpful or not?
Join our telegram channel to lay down your answer, view the comments section, and stay tuned for more related updates.