Sports
How many F1 tracks are there in America?
Miami is set to be the 11th different venue for F1 in America when it hosts the Miami Grand Prix this weekend
Miami is set to make its debut in Formula One this weekend and join an elite list of F1 venues in America. No country has had as many F1 host venues as the USA. The country held its first world championship round at Indianapolis in 1950, albeit under Indy 500 regulations, not F1.F1 has since visited Sebring (also in Florida), Riverside in California, Watkins Glen in upstate New York, Long Beach in California, Las Vegas in Nevada, Detroit in Michigan, Dallas in Texas, Phoenix in Arizona, Indianapolis again (on a road circuit), and finally Austin in Texas.
Which are the other venues to have hosted F1 in America?
Let us now take a look at all the American venues that have hosted F1 races in the past.
1. Indianapolis – For 11 years, from 1950 to 1960, the Indianapolis 500 formed part of the world championship. It has hosted a total of 19 races including the US Grand Prix races from 2000-to 2007 and Indy 500 races from 1950-to 1960.
2. Sebring – The first United States Grand Prix in the World Championship era took place in 1959 at Sebring International Raceway, a road course constructed on a former military airbase in Florida.
3. Riverside International Raceway– It is set in the city of Riverside in Southern California, hosted the United States Grand Prix in 1960. The track, which was back-dropped by the San Bernardino mountain range, was notable for its hilly topography.
4. Watkins Glen – It hosted 20 races from 1960-1980. The Glen', as it was known, was a gloriously fast track built around a wooded hilltop, and quickly became a drivers' favourite.
5. Long Beach – For eight years in the late seventies and early eighties, Formula One cars raced on the palm tree-lined streets of Long Beach, California.
6. Las Vegas – Las Vegas hosted two races in early 1980s. The first race at the stop-start, concrete barrier-lined track was not only the final race of the 1981 season, but also a title decider.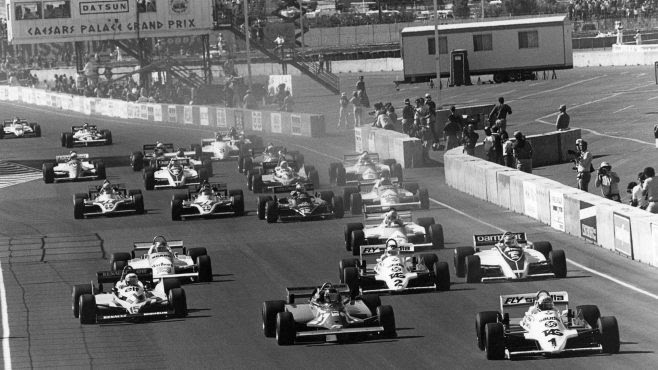 7. Detroit – The addition of a Detroit Grand Prix to the calendar in 1982 made the USA the first country to host three World Championship races in one season.
8. Dallas – It hosted only one race, which was in the 1984 F1 World Championship.
9. Phoenix – The Phoenix street circuit was built around the Arizona city's grid system and so, like Detroit, it featured an abundance of uninspiring right-angled bends.
10. Austin – After a five-year absence, the United States Grand Prix returned to the calendar in 2012 with a race at the brand new Circuit of The Americas in Austin, Texas – the country's first track purpose built for F1 competition.
More Formula One news: