Sports
Henry Cejudo believes Nate Diaz departure from the UFC is a good thing
Henry Cejudo weighed in on the Nate Diaz and UFC dispute that has been on-going for the longest time
Nate Diaz has emerged to be one of the biggest superstars in the game right now. Even though he has lost two of his previous fights, his stocks remain high to this day, and the UFC is cognizant of that. However, the younger Diaz brother has been adamant about the idea of a move away from the UFC.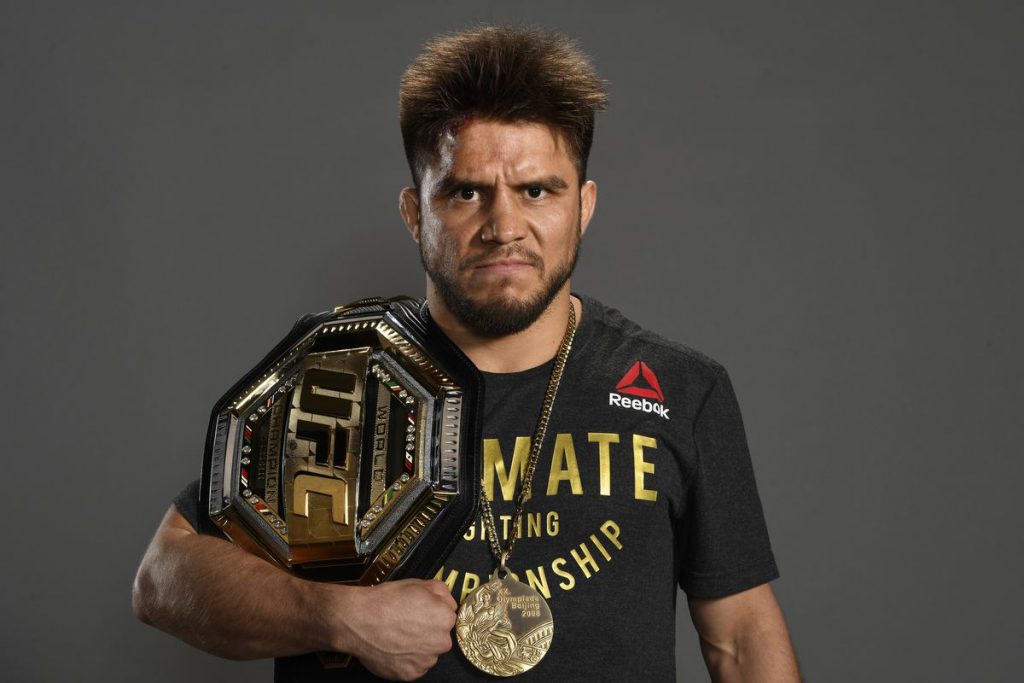 The Stockton slugger has his sights set on a move away from the sport, with a feasible jump to boxing. The younger Diaz brother was among the first wave of fighters that set motion the fighter pay dispute. He has been vocal about his contract with the UFC, and along with his brother Nick, became the first of a very elite group of fighters to negotiate PPV points into their contract without a belt.
Its being rumored that the UFC is stalling Diaz's move by offering him difficult fights, while he has been throwing names at the UFC top brass for his last fight.
Cejudo weighed in on the situation by saying, "I do believe that Nate leaving the UFC is just going to generate more money for fighters, and kind of giving that leverage to fighters like: Hey man, it's not the UFC , is not the only place where you can make a good living."
'I've accepted the fight three time'- Dustin Poirier believes Nate Diaz is stalling their fight 
Dustin Poirier, who's coming off a submission loss to Charles Oliveira at UFC 269 for the 155 lbs. belt had closed the doors on his lightweight career and opened up to the idea of a welterweight jump. He has emphasized on several occasions that the only fight that makes him want to get out of his bed and train, is a fight against the 'Stockton Slugger' Nate Diaz.
Since then Diaz has been rumored to fight Khamzat Chimaev, and called out Michael Chandler, while Dustin has possibly turned his attention towards long time rival Colby Covington.
The UFC and Dana White had confirmed several times that they are not too keen on booking this fight. But on The MMA Hour with Ariel Helwani, the 33-year-old confirmed that he's signed to fight the Stockton Slugger three times. Two of those occasions came this year as well.
He said, "Bro, this fight has been offered to me twice already this year, and I've accepted both times. It's not like I'm chasing this guy. Don't call my phone and ask me to fight the guy, – maybe he can't get a deal done. On my side, I've accepted twice this year, 2023… I know as much as everyone else knows, I know he has one fight left. They offered him Chimaev, I don't know."
Dustin Poirier continued, "But I know for sure, I was offered him twice, I said yes both times. One was a couple of weeks after I lost to Charles Oliveira, maybe the week after… I've been offered this fight three times, it's been accepted three times, twice this year… He's trying to get out of this contract. Well, get a damn deal done and let's fight at 170."
More MMA news
Follow our dedicated MMA page for instant MMA news and updates