Sports
Gilbert Burns claims that Colby Covington will duck Khamzat Chimaev
UFC welterweight Gilbert Burns asserted that Colby Covington will find an escape route from facing Khamzat Chimaev
Leading up to UFC 273 UFC president Dana White had suggested that the welterweight bout between Khamzat Chimaev and Gilbert Burns will determine the next title contender at 170 lbs. However during UFC London, White had pledged that Leon Edwards is the next in line for the title, and the UFC head honcho has other plans for Chimaev should he win at UFC 273.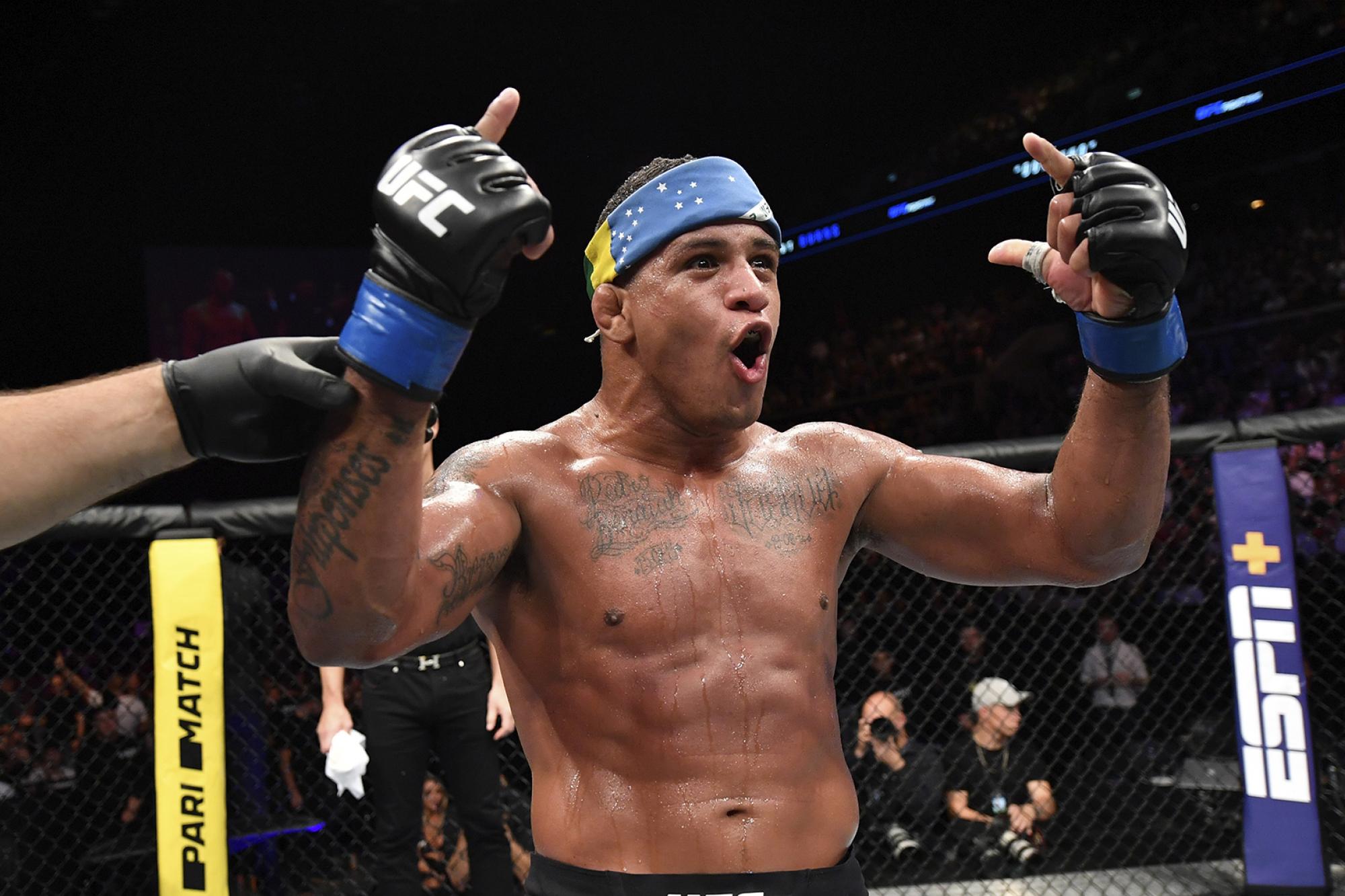 Leading up to UFC 273, Dana White spoke to TMZ Sports, and suggested a potential match for Chimaev post-UFC 273. He said, "In a perfect world, you know, I have a fight coming up on ABC. If Khamzat Chimaev should win, I would love to do a fight with him and Colby." And to his delight Chimaev did pass the test, and this sets the stage for a fight between them.
Although Burns lost to Chimaev at UFC 273, he has garnered some new fans, and came out victorious in many people's opinion. The UFC veteran fought his heart out and posed a serious threat to the Chechen throughout the fight. Speaking about the rumored next fight for Chimaev he said,
"That's a tough fight, but first thing is first – Colby has to accept the fight and I don't think he will," Burns told MMA Junkie. "I don't know why, but I just have a feeling he won't accept the fight. That's the feeling that I have.
"I think it will be a very tough fight, a very, very close fight. But I just don't think he'll say yes. I just don't think. Maybe Belal (Muhammad) is there and they make Belal vs. Khamzat. I said I'll be ready for a rematch, so we'll see. I want big fights, that's what I'm looking for next. But I don't think Colby will fight Khamzat."
Colby has been accused of not fighting any top ranked welterweight, besides the two fight with champion Kamaru Usman.
'I know a guy' – Gilbert Burns offers to be the last fight of Nate Diaz's contract
Nate Diaz has his sights set on a move away from the sport, with a feasible jump to boxing. MMA pundits have suggested that the UFC is tiring out Diaz, or waiting for Conor McGregor's comeback to set up the blockbuster trilogy fight. Diaz has claimed on several occasions that the trilogy fight does not interest him, since Conor injured himself terribly at UFC 264.
He posted a tweet saying,
"I been trying to fight everybody and no go what's the hold up ufc  ?
I'm not fighting Conor he sucks.
I'll fight some one quit slow rolling me please
Thanks"
UFC 273 featured a 'Fight of the year' worthy contest between Gilbert Burns and Khamzat Chimaev. Although Burns lost the fight, his stocks have soared, and this has put him in a comfortable position for calling some shots.
Nate Diaz and Burns have gone back and forth on Twitter several times in the past, and it was inevitable that Burns would throw his name in the hat to fight a superstar like Diaz. He reacted to Diaz's post on Twitter by saying-
Trying to fight everybody 
I know a guy  @NateDiaz209
Gilbert also took the opportunity to poke fun at Nate's claim that he's willing to fight anyone, since he was the first fighter that was offered the Chimaev fight.
More MMA news
Follow our dedicated MMA page for instant MMA news and updates