Sports
Francis Ngannou vs Tyson Fury will take place in 2023
UFC heavyweight champion Francis Ngannou has envisioned a fight against Tyson Fury in 2023 in his continent of Africa
Following his spectacular win against Dillian Whyte this weekend, Tyson Fury laid the stage for a future blockbuster clash against UFC heavyweight champion Francis Ngannou. Fury was at his murderous best against Whyte- cutting angles of the ring, bobbing and weaving with ease, elusive footwork on point, parrying shots masterfully and ending the fight with a well-timed uppercut that put his opponent flat on his back.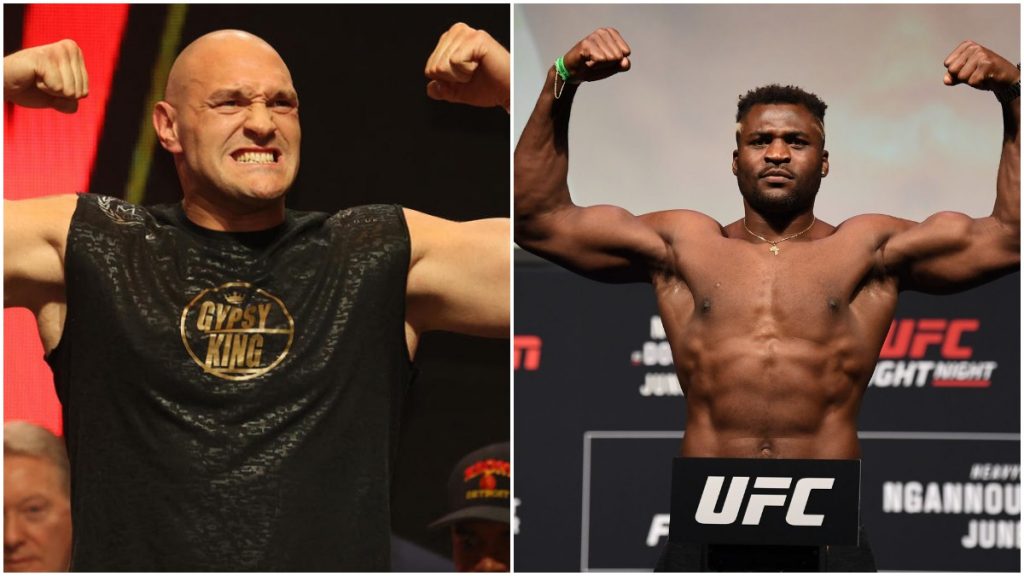 To everyone's surprise, Ngannou who was in attendance made a surprise appearance in the ring following Tyson's victory, and the pair laid the foundation for the idea of a super-fight.
"I'm the boxing heavyweight champion, [he's the] UFC heavyweight champion," Fury told ESPN after his win. "He's in great shape – look at the muscles on him."
Ngannou, who's currently out of action, recovering from a knee injury he sustained while in camp for his most recent UFC title defense, declared, "I want to find out who is the baddest motherf***** in the planet."
"Good man, Francis," Fury replied with a shout.
Francis Ngannous envisions a fight in Africa against Tyson Fury in 2023
Following the friendly callout, fans of combat sports started picking at potential dates and venue for the mega fight. Francis is coming off a unanimous decision victory against Ciryl Gane, a fight which he was losing initially. Since then, he has undergone surgery on his knee, which will keep him out of action for 2022.
Speaking with BT Sport, Ngannou spoke aboout the narrative of the fight being 'Rumble in the Jungle 2', and the fight should materialize in 2023. He said, "Definitely sometime next year, 2023. That fight will happen because, by the end of this year, we're gonna sort it out and get settled, ready to go. The experience was great, being in a stadium like this… The vibe there was just electric."
He continued by saying, "Tyson Fury vs. Francis Ngannou in Africa, that would be the best one. Rumble in the Jungle 2."
More MMA news
Follow our dedicated MMA page for instant MMA news and updates