Games
Fall Guys Gets An Update, Here Are The Full Patch Notes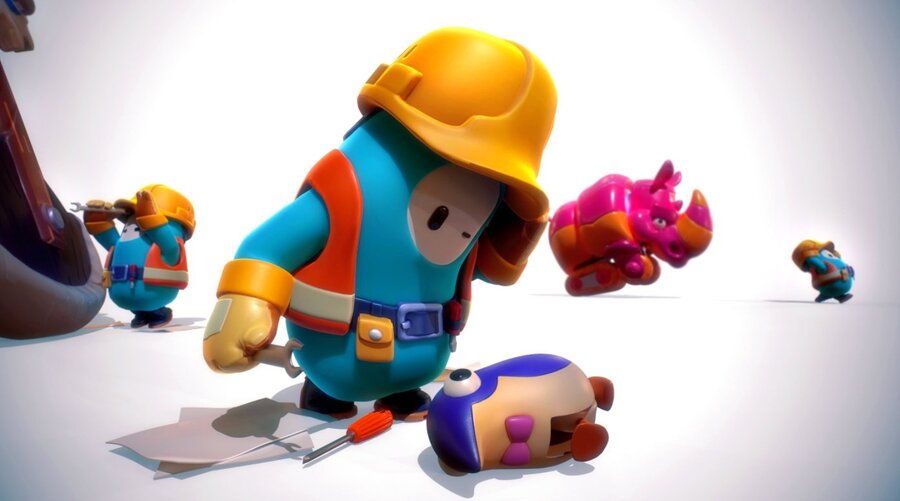 In case you missed it last month, Fall Guys is on Switch now in its updated free-to-play form — and it's good!
But that doesn't mean it couldn't be better, and as a service game it's subject to regular updates that come with — you guessed it — big ol' lists of patch notes.
As posted on Twitter, the July update for Mediatonic's manic free-for-all is on its way and we've collected the full list of patch notes for you below, which includes "improved vibration/rumbles" on Switch. Lovely!
Get your fix(es) here:
Fixed instances where a player would be unable to break tiles on Hex-A-Gone and would appear to be floating

Fixed the Score UI not updating in Point-Based Squads Rounds
Fixed some crashes after leaving an Episode during the Intro Camera

Fixed misalignment on 'Grab Candy' and 'Walk' button prompts in Invisibeans

Fixed issue where some newly active Challenge Lists do not automatically appear for in-game Player

Fixed some instances of unresponsive inputs after a player is eliminated

Fixed buttons having no collisions in Leading Light

Fixed players becoming resistant to fans whilst grabbing or being grabbed

Fixed FPS drops at the end of the Reward Screen on Nintendo Switch

Fixed unresponsive Social Overlays on PS4 and Nintendo Switch

Improved vibration/rumbles on Nintendo Switch controllers

Fixed some instances of crashes on Nintendo Switch after loading into the main menu

Fixed respawn VFX not triggering

Fixed instances where the camera sensitivity would be too high for players
It's nice to see the developers squashing bugs on Switch and elsewhere. F2P Fall Guys reached 20 million players in its first 48 hours, although it stumbled a little out of the gate on Switch when all the servers filled up and some players experiences issues. Happily, it seems like those teething issues have been resolved for the most part in the time since launch.
Let us know below how you've been getting on with the game on Nintendo's console. Or elsewhere, if you like.