Sports
Everything you must know about French Open 2023
The 126th edition of the French Open is already underway with the qualifiers taking place since May 16. The main draw of the tournament will begin on May 22 and continue till June 5. Here's everything you need to know about the second Grand Slam of the year
5. Increased Prize money from previous editions
Prize money for this year's Roland Garros will be a total of €43.6 million, an increase of more than 6.8 percent from pre-pandemic levels (2019). The men's and women's singles champions in Paris will each receive €2.2 million. The first-round losers in the singles draw will earn €62,000, an increase of 35 percent in 2019 and three percent in 2021.
The men's and women's doubles draws will see an increase of 6.1 per cent compared to 2019, with the winning team earning €580,000.
4. Novak Djokovic was initially expected to miss the event but is now set to defend his title
Novak Djokovic's participation in the French Open was in jeopardy due to his vaccination status. The Serbian missed several tournaments because he is unvaccinated against Covid-19. Earlier, French authorities had announced that unvaccinated players won't be allowed to take part however in an official announcement, the French PM stated that restrictions with regards to vaccination passes won't be in effect from March 14, which allows the Serbian to defend his title.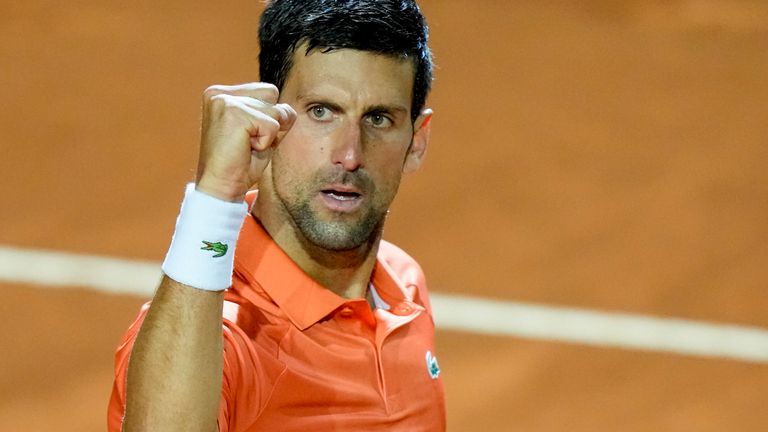 3. French Open to introduce tiebreak in the deciding set
French Open was the only Grand Slam till 2021 to not use a tie-break in the deciding set. The Australian Open used a tiebreaker to 10 at 6-6 in the deciding set. Wimbledon had a tiebreaker to seven at 12-12, while the US Open used a conventional tiebreaker to seven at 6-6.
However, in March, it was announced that all four Slams will have a 10-point tiebreak at 6-6 in the deciding set, starting at 2023 Roland Garros. The move is being deployed to bring "greater consistency in the rules of the game."
2. Amelie Mauresmo becomes first female director of Roland Garros
Amelie Mauresmo, a two-time Roland Garros quarterfinalist, succeeds Guy Forget as the first female director of the French Open. The 42-year-old hopes for Roland Garros to be the best Grand Slam for players in terms of facilities and reception areas.
1. French Open 2023 will be missing a number of icons
20-time Grand Slam champion Roger Federer and 23-time Major winner Serena Williams will not be playing in Paris this year due to long injury layoffs. Both players haven't played since Wimbledon last year, and it's not yet known when they'll return to action. Other notable absentees include Elina Svitolina, Gael Monfils, and Andy Murray.
More Tennis news
Follow our dedicated Tennis page for instant Tennis news and updates