Sports
Emma Raducanu wants to return to Wimbledon despite lack of ranking points
The British professional tennis player Emma Raducanu is willing to return to play at Wimbledon despite the WTA revoking the tournament's ranking points after it banned Russian and Belarusian players from competing this year.
The current British No. 1 explained her reaction regarding her points coming off from Wimbledon but asserted that she will play irrespective of the reduction.
"I know that it was a really tough decision," said Raducanu. "But for me, I personally will play whatever. I have a lot of points coming off from Wimbledon. But for me it doesn't really matter whatever the situation is, I am here to play and I will play. If that means I cannot defend my points then so be it. But I just enjoy competing."
Raducanu made her Grand Slam breakthrough at Wimbledon last year and reached the fourth round as a wildcard. Her Wimbledon points currently make up the second-highest points on her ranking. The 19-year-old won the US Open last year and as the title defense draws near, not being able to defend them could affect her ranking in September.
"I would have loved the opportunity to defend points that are coming off," she said. "But I am just focused on what I am here to do. I am here to play tennis. You know I don't want to get involved because it is not my place at all. I am sure that there have been many discussions and it wasn't an easy decision at all. I think that I am really again still looking forward to playing at the championships in front of a home crowd."
Emma Raducanu revealed that she has been ignoring social media as of late
The 19-year-old Emma Raducanu was beaten 3-6 6-1 6-1 by Aliaksandra Sasnovich of Belarus in her first French Open campaign recently in the second round.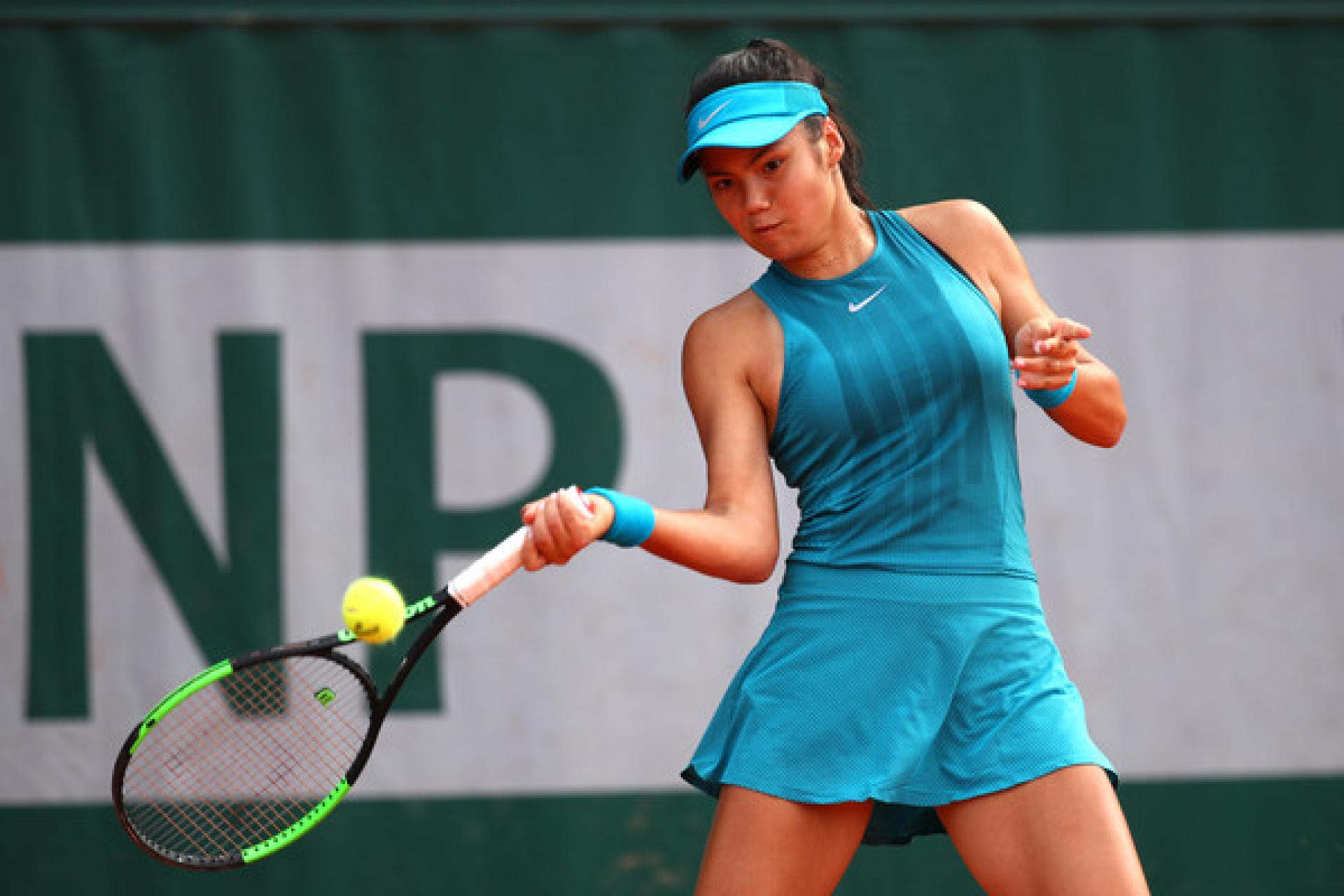 Raducanu explained how she is keeping herself distanced from social media.
"I did it proactively because, at the US Open, I had no idea of anything that was going to follow," said Raducanu. "It is some great advice, to be honest, to not check your comments ever. I definitely love sharing with my fans and the people who follow me and the insights into my life. Not just what they see out there in the press or news maybe. So, I think I use that to share but then I also separate [myself]."
More Tennis news
Follow our dedicated Tennis page for instant Tennis news and updates