Sports
Dustin Poirier suggests a fight between Tony Ferguson and Dan Hooker
UFC lightweight contender Dustin Poirier has expressed that he wants to see Tony Ferguson fight Dan Hooker next
Dustin Poirier has kept himself busy with fan interactions on Twitter, while he continues to throw names at the UFC for a potential fight soon. Poirier hasn't fought since he lost to Charles Oliveira, and suggested that he's done with the lightweight division for good.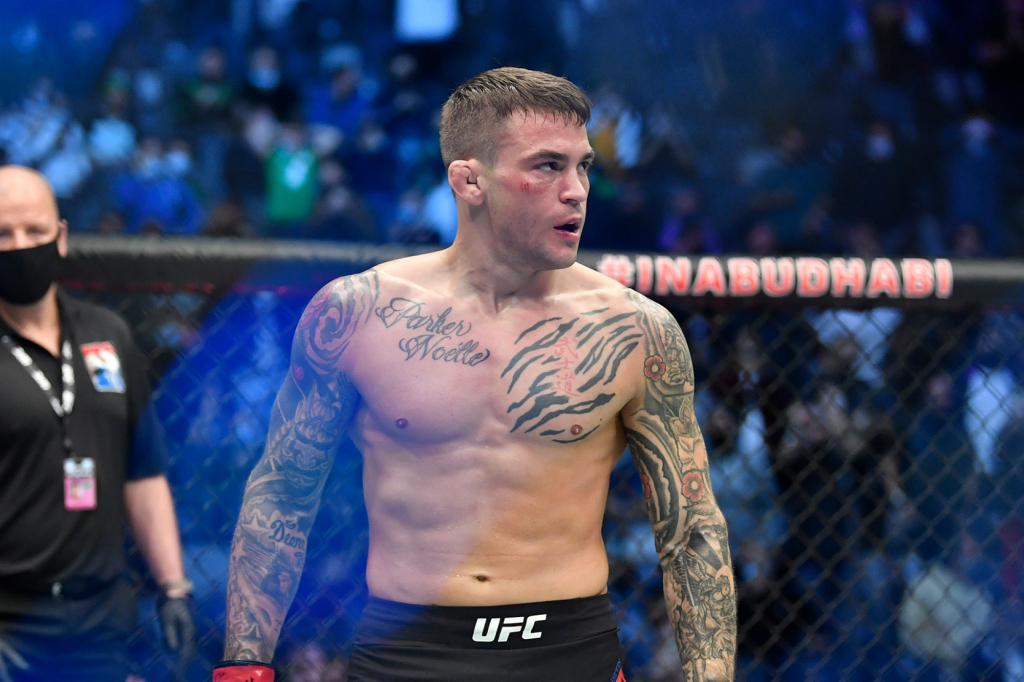 A fan tweeted at Poiried for his opinion on the idea of a few matchups. The fan said, ' You vs Chandler, Tony vs MCnuggets, only makes sense'
Tony has been on a four fight loosing streak, and has looked the inadequate and substandard in all his outings. He has only won probably one round in his last four fights, and fans as well as MMA fighters are worried for him. Hooker on the other hand is on a similar slant, having lost four of his last five fights.
Poirier replied to the fan account by saying, ' Tony vs Hooker is a fun fight'
The matchup has everything in making for an absolute classic, and might serve as a boost for both the fighters who have been losing to elite competition in the division.
Tony Ferguson blasts Conor McGregor for alleging him of switching management companies
There was once a time when UFC lightweight contenders Tony Ferguson and Conor McGregor were respectful and cordial toward each other. Both fighters were managed by the same management company Paradigm Sports, until Ferguson left the agency and the relationship turned sour.
After seven years of doing business with Paradigm, Tony pulled the plug on their deal when they refused to advocate a fight between the 'El Cucuy' and the 'Notorious'. Tony felt like his growth is being hampered, and was miffed that McGregor was given a shot at Khabib Nurmagomedov before him. He also claimed once that the company owes him about half million dollars.
Following Ferguson's devastating loss at UFC 274, words of encouragement and appreciation started to pout toward him, along with some jeering and jibing. Conor McGregor was among the first to react to the loss in his own deriding manner. The pair have gone back and forth on several occasions in the past, even resorting to distasteful and insulting remarks.
Tony reacted to Conor's accusation on shifting agencies by saying, 'Been away from Twitter for a sec. Came back to see McNuggets is always trying to talk shit about me & my agents. Truth is I have had the same agent since I left Paradigm. Only agency change was the 1 that didn't live up to their Fiduciary Duties. No excuses Just facts- Champ '
More MMA news
Follow our dedicated MMA page for instant MMA news and updates