Sports
Does Lana have an Onlyfans?
Former WWE Superstar Lana is a Divas Champion but does she have an Onlyfans account?
Former WWE Superstar Lana, aka CJ Perry, was released by WWE last year. However, she has always been to acting and was seen regularly practising dancing on social media.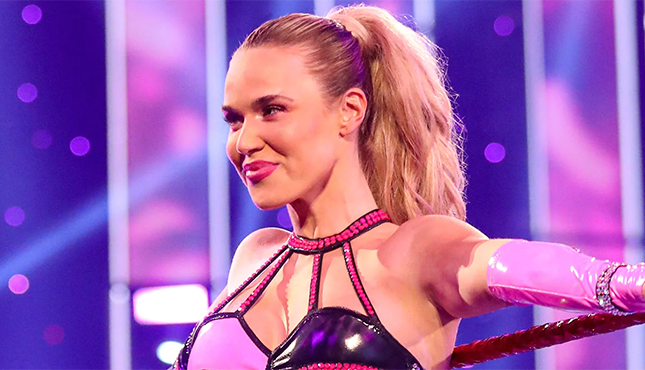 A couple of days back, Perry Posted a video regarding her OnlyFans account launch. In addition, she shared a sneak peek about what the subscribers will be getting in her Onlyfans appearance. 
This was the caption of her Instagram post,
"The caption said, "Subscribe now. Link in bio. Exclusive content coming this Friday. Mark the date 5/20. #HotFlexibleWifeCometh."
CJ Perry shared another post on her Instagram after the launch of her OnlyFans account. But Instagram deleted her first post. Unfortunately, that post was also filled with captions.
 "Subscribe to CJPERRY.COM!! (Link in bio) Also, IG deleted this, so posting it again 😂 MORE of a reason to subscribe so you can see better content and haters can't report it 🤣."
Only Fans have become a platform for everyone since the pandemic as it results in some quick bucks. The fans loved CJ Perry's debut on the platform, and they want more content on the OnlyFans.
WWE released Lana in June 2021, and her husband was also released from WWE. Since then, she didn't appear for any wrestling promotion until it was announced that Lana would be making her return to Wrestling Entertainment Series in England on June 4, 2023. 
Lana makes a massive start on the very first day on OnlyFans.
Former WWE Superstar Lana launched her on OnlyFans son with Brand Army yesterday. Her first day went better than ever, and she made a huge chunk of money on the first day itself.
Lana took to Twitter to thank her fans and subscribers for the success of her first outing. It was reported by Ryan Satin that she made a whopping $20,000 on day one itself. 
"Wow! CJ Perry/Lana earned nearly 20K in less than one day with this launch. That's on the same level as Toni Storm's OF launch."
It will be interesting to see how other content will be, and it seems like she doesn't have to work again if money is the issue, as she has started off with a flyer.